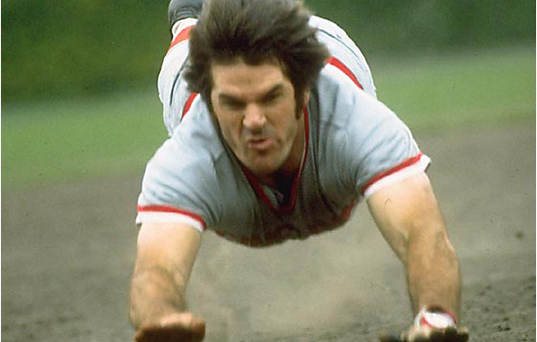 View current page
...more recent posts
wow. i know no one has been following the crazy nba off-season. july 1 at midnight all the free agents can begin meeting with potential suitors which starts a frenzy of deals. and oft times the focus is on the big fish available which will effect how other players are courted. this year was uniquely crazy because a new tv deal had been signed and the salary cap instantly went up 35%. so some middling players were suddenly being signed for $15 million a year and social media was not unduly shocked by the numbers. i think the cap is supposed rise significantly again next year before leveling off and this was also impacting decisions made by some of the top eschalon players. do you sign a big deal this year or go short term and sign an even bigger deal next year? also, in an effort to keep players from leaving their teams to maintain balance and so players dont bolt small markets for bright lights, big city, the incumbent team can always offer a little more money and a year longer contract.
so all of these concerns were weighing on this years top free agent, kevin durant, along with questions of loyalty to a team and legacy and all the bullshit sports writers talk about to make themselves seem important. (i actually got a direct message from a ny sportswriter this morning, which never happens, because i mocked him for thinking that spending eight hours in a hotel lobby stalking ny knicks gm phil jackson in order to get a quote about how the knicks free agency was progressing was somehow a bold and vital use of ones time.) and he is not your average free agent but a former mvp in his prime who will probably end up a top 20 all time player. his like rarely are available is my point.
the conventional wisdom was that durant would return to oklahoma city for one more year at least to try and avenge their loss to golden state. as im sure you recall they were up 3 to 1 in the western conference final before faltering much like golden state did in their finals loss to cleveland.
but............. he went the "if you cant beat'em, join'em" route and signed with the golden state warriors moments ago. they are now beyond formidable (they won a record 73 games this past season) and anything short of a championship barring catostrophic injury will be a failure. i just read that he signed a 1 and 1 deal which means he could leave after a year but also that he can resign after a year with the bigger salary bump.
fear not, intrepid readers. i will not leave this room until all the pertinent questions are asked and all evasive politic answers are given!
Wales vs Germany is my hope.......



looking at mens tennis best runs in grand slam:
laver won 5 of 6 between 69 & 69 but was shortchanged because most of his career pros could not compete in open events. he won 5 of 6 as an amateur between 61 & 62 prior to turning pro.
borg won 7 of 13 between 77 & 80
lendl won 5 of 8 between 85 & 87
sampras won 6 of 12 between 93 & 95
federer won 11 of 16 between 04 & 07
nadal won 7 of 13 between 08 & 11
djokovic won 6 of 8 between 14 & 16
feel free to talk away about the games, we will avoid looking at DMT as we will watch Th/F games in the evening.....
IMHO its safe to say Poland and Belgium will move forward, but we want Portugal and Wales at this house.....
And we (or I should say I'm) are very much hoping for Italy/Iceland on the weekend....



Are we in radio silence about the England / Iceland game because of Skinny not watching until later?



twenty minutes until argentina thrash.... wait, that was tuesday. ill still be surprised if argentina loses especially since chile beat them last year in this tournament albeit in chile. messi has never won a major (or in this case, less major) tournament for argentina. they seem primed. no major injuries which inhibited them in the world cup finals in 2014. plenty of motivation. the only concern is that theyll be overconfident after the walk in the park against us. or maybe theyll get distracted by the game of thrones finale tonight at halftime. the lord of light though is surely on their side.
twenty minutes until the us vs argentina in the copa semi-finals. an hour before its effectively over.
game 7 nba finals. last licks, people! i got a beer so you know its serious.
usa not nearly as athletic or talented as this ecuador side. would be fun if they held on to this slim lead to see them thrashed by argentina.