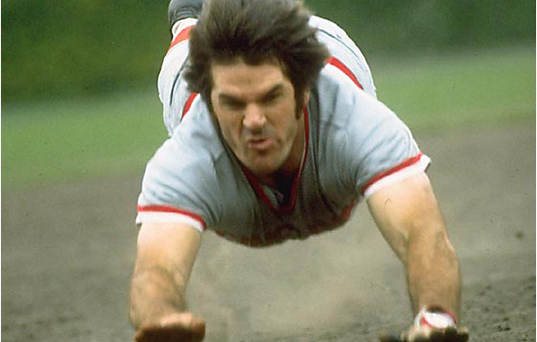 View current page
...more recent posts
one thing i did not realize about john mcenroes famous "you cannot be serious" tirade at wimbledon is that he was absolutely right as the replay moments later showed.
Hold the phone. What is he eating? pic.twitter.com/9T3qKzlgDK

— Memphis Redbirds (@memphisredbirds) June 16, 2019
american women start their world cup defense tomorrow. kevin durant comes back from injury to try and save the warriors season tonight. rafa nadal won his 12th french open yesterday. the sports never sleeps only my interest in informing you when you are already drowning in an ocean of information.
could be one of those legendary tv days that youll remember for the rest of your life week. liverpool v chelsea as liverpool fight to stay 1 point back of manchester city with 5 games to go. pretty good. 4 first round playoff basketball matches.... ehh. good for a channel surf or two. playoff hockey for whoever watches that and baseball for the fox news set. but leading the sporting news as he somehow still manages to do is tiger woods who is currently in second at the start of the final round of the masters. so strap on the ol' jim nance feedbag as they pushed starting times up for weather related reasons. lets see if he can still be in the hunt by the 1130 kickoff of the liverpool game.
and, oh yeah, final truncated season of game of thrones at 9. so excited my toes are almost wiggling. where is a bottle of nembutal when you need it. seriously, i need i bottle of nembutal. just boning up on my barbituates. what a great era that must have been to be alive sleepwalking through life.
think when i started watching soccer in earnest after the 2010 world cup i paid about $110 for my cable package which included and added sports package and hbo. that configuration would be approximately $145 now.
back then, fox aired two english games in the morning on saturday and sunday and two german games in the afternoon. goltv aired italian games in the morning and spanish games in the afternoon. espn had a game of the week (usually) on a monday afternoon. fox (with an assist from directv) aired every champions league game and europa league game and someone picked up the slack for the two english cup tournaments.
now espn has the italian league rights and the english cups. they aired one free italian league game this morning at 630. all the other games are only available streaming at $5 or so extra dollars per month on espn+.
turner bought the rights this year to the champions league. instead of airing all 146 matches as had fox/directv they are airing 47. the rest are only available via steaming at an additonal cost. too lazy to look it up.
nbc has had the rights to the english premier league and they do a good job and air usually 5 matches each weekend and the occasional midweek match but for the first few years on directv they aired all 18 games each week.
espn aired every match for the 2014 world cup. fox bought the rights and aired on 38 of the 64. surely the rest were available to stream at an additional cost.
this is all way too much to watch. i had cancelled the extra sports pack and lost access to spain & italy (at the time) & france though mostly because i didnt want to pay the extra $15 a month. lost the last five years of messi & barcelona in the process outside of the champions league. kind of a bummer but was overkill.
now today there was an english cup final which i wasnt even aware of but espn only streamed it. theyre more interested in forcing viewers to pay for a service, steaming no less, than bring you a game of pretty high interest. kind of gross that increased interest in the game made it less accessible. and, of course, the leagues themselves are only interested in the highest bidder, not necessarily the best exposure.
/rant
if you had the over on the length of the national anthem, you won. you are also a degenerate gambler. (my neighbor as i was typing this knocked on my door and had his 2 year old ask if they could watch the superbowl. hard to say no to that. also, free dinner.) oy.
sports world is abuzz. tiger woods is only 4 strokes back on the final day of the british open. he hasnt won a major since 2008. odds are at 14 to 1. spieth with 3 majors at 24 and defending champion is tied for 1st at -9.
not really watching but isner ( 6'8" big serve but not much else) is battling his south african doppelganger in the 5th set semifinal at wimbledon. currently 19-19 as they have no tiebreaker in the final set.
In his seminal 1981 study of the sport, "The Soccer Tribe," the zoologist Desmond Morris included the gesture in his catalog of 12 player reactions to defeat. He noted its function of self-comfort, which he described as "a form of auto-contact, a widespread device used when the individual feels in need of a reassuring embrace, but has no one immediately available to offer one." It's seen among nonhuman primates as well.