Blue Grosbeaks nested in the field at the northwest edge of Calvert Vaux Park in Brooklyn in the summer of 2012. There appears to be some localized nesting on the east end of Long Island, but this southern species remains a rare breeder in this region, perhaps unprecedented in Brooklyn.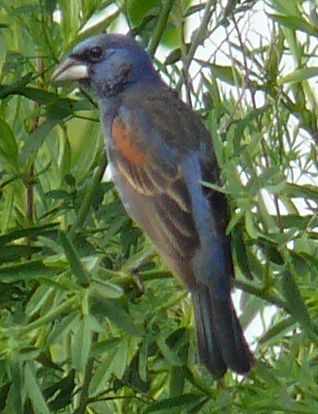 A singing male was reported on 5/20/12, probably the same bird I observed associating with a female on 6/16/12 (whether she was the same as I saw on 4/28/12 on the other side of the park is harder to guess at.)





The pair on 6/28/12, when the female was engaged in collecting nest material, mostly dried twigs of last year's White Sweet Clover, along with some cellophane found along the water's edge.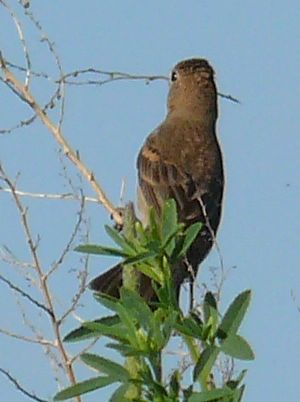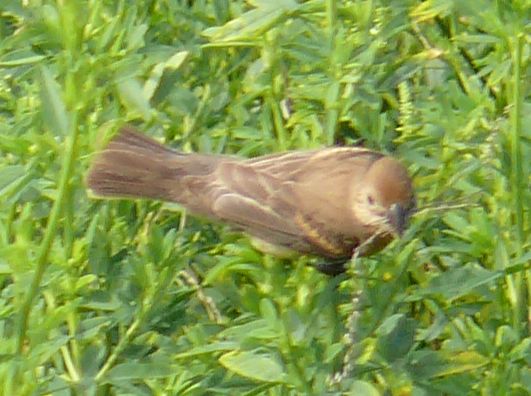 On 7/18/12 I saw the adults carrying food (surprisingly, plant material) to the nest. It was two feet off the ground in a very small Black Locust sapling some twenty feet from a well-used path, and appeared quite vulnerable. The view was obstructed, but I could see the head of a chick reaching up.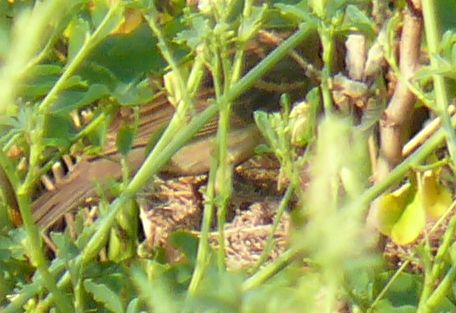 Female at the nest on 7/18/12.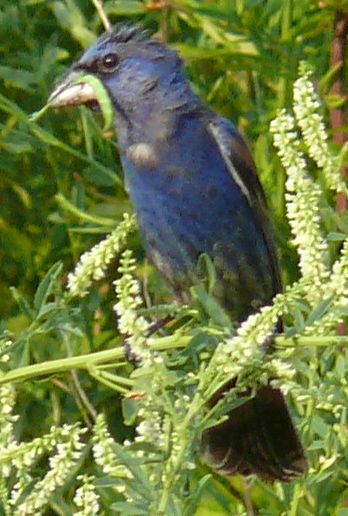 Male carrying food on 7/18/12.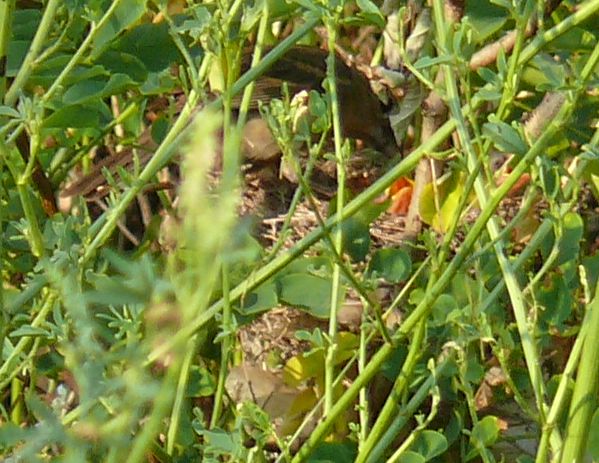 Female feeding nestling on 7/18/12. I only saw one chick in the field, but it's been pointed out that two are visible in this photo: the orange gape just right of center, and a bit further to the right another with eye and open bill.

When I returned at dawn on 7/21/12 the adults were again bringing food to the area of the nest, but I couldn't see it. I thought it was hidden in the early shadows, or that the foliage had been rearranged by recent heavy rains, changing the sight lines. Not wanting to disturb the birds, I left them to it. When I returned later that day the adults were nowhere to be seen, but I was able to locate the tattered remnants of the nest.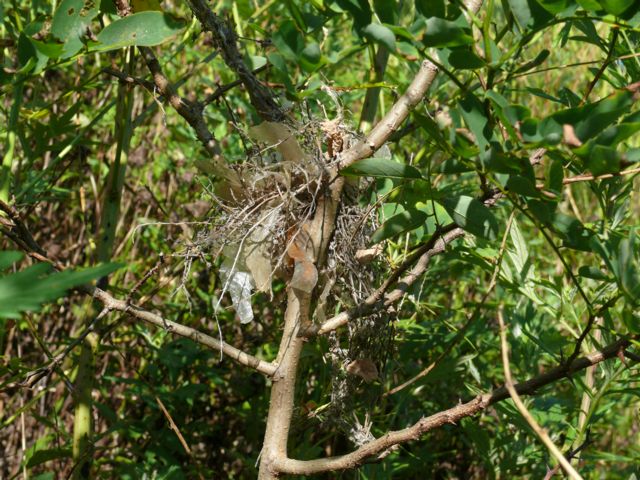 Remains of the nest on 7/21/12.

Given that the adults were active around the nest at dawn, I suspect a nocturnal raid, most likely by one of the feral cats that trouble the area; there is a spot nearby along Bay 44th Street where people put food out for them. Once the grosbeaks determined their offspring was gone, they seem to have departed the area soon after; none of my subsequent visits turned up any sign of them. A sad end to an intriguing event, but perhaps a harbinger of things to come…