View current page
...more recent posts
Last Monday kicked off a new weekly movie series at aKa featuring Jean Moreau in Bay of Angels (La Baie des Anges). This upcoming Monday will be number two:
Hello friends, join us for our second AKA MONDAY NIGHT MOVIE- APRIL 18, 8:30 - still with the $3 margaritas and $5 dollar tacos - and some large screen technicolor wackiness...



"A song I want to express in my films with a boisterous, even lunatic cry."
GIANTS AND TOYS 95 minutes 1958 dir. Yasuzo Masumura

When three rival candy companies go to war for market supremacy, World Caramels enlists a lower-class girl with appallingly bad teeth to be their new spokesmodel. In a world of industrial spies, hostile takeovers and boardroom hysterics, the animal instincts of this overnight star prove to be the most cutthroat of all.

This razor-sharp, fast-paced attack on post-war corporate society and TV culture plays like a Japanese combination of Dr. Strangelove and Will Success Spoil Rock Hunter? More valid today than the day it was made, New Wave master Yasuzo Masumura's DaieiScope explosion of color, sound, and acid wit ranks with the best satires of Billy Wildre and Frank Tashlin.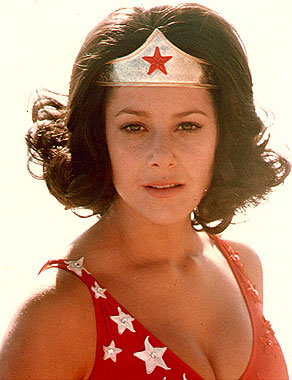 i can name that actress in one role...?



how bad is this ? it was pulled by the moderator krys-o from the off topic fmu message board and there is a thread now arguing for and again it. some think its funny others dont. some find it offensive and some dont. with the success of barber shop one and two and now the beauty shop, what up ? those were black projects and this looks like white boy stuff to me. its appropriately critical of institutionally segregated mid century america and burns brother hokey white bread style exhibited in the jazz, civil war and baseball docs. but crosses the line with some n bomb and stereotype transgressions.





Okay, it only shoots in monochrome at a size of 312 x 260 pixels, and as such, I guess, isn't really meant for cinematic purposes, but this camera from Shimadzu can shoot one million frames per second. $205,000.

There are 3 links to video clips at the engadet post that were shot between 8,000 and 10,000 frames per second. Wow. I want to see one at a million frames per second please.





In a perfect world, Jonathan Nossiter's documentary Mondovino would impel as many tourists to Burgundy as those following Miles and Jack's sodden strides through Santa Barbara wine country in Sideways. But where Alexander Payne's Oscar-winner appeases, Mondovino agitates—it's a radical film from a radical filmmaker, a spear at the heart of wine and film industries alike, and a tour de force of investigative journalism. (It opens at Film Forum March 23; see J. Hoberman's review.) Over four years and eight countries, the trained sommelier Nossiter—whose previous films include the Sundance prizewinner Sunday and the anti-globalist tract Signs & Wonders—dipped his tipsy-cam into the zany demimonde of winemakers, critics, and their dogs. The result isn't just a film: Mondovino, which praises cosmopolitanism over globalism, is a way of life.



-----------------------------------------------------------------------------------------------------------



New York wine importer Neal Rosenthal, one of the most eloquent and passionate "terroirists" in Jonathan Nossiter's Mondovino, describes the wine industry's ongoing battle between small local producers and globalized big money as one between "the resistance and the collaborators." Rosenthal, who met Nossiter when the filmmaker-sommelier was consulting on the wine list for Balthazar several years ago, has been mounting his own resistance for nearly three decades now, searching the vineyards of France and Italy for artisanal makers who share his appreciation of wine as an agricultural product. "We work directly with people who grow their own grapes," he says. "There's an old saying that 90 percent of the wine is made in the vineyard. I look for wines that express their own terroir—the sense of a place—and the particularities of a vintage. And I'm not afraid to have different wines every year—that's nature."