View current page
...more recent posts
Saturday, May 10, 2003
Dr. Paul's Words of Wisdom
May 10, 2003

This may become a regular feature.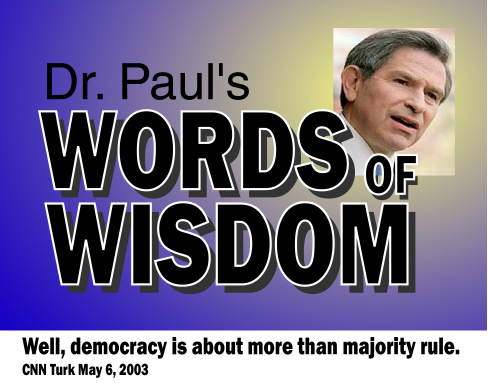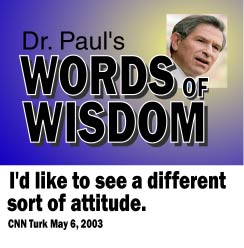 Transcript
of Wolfowitz CNN Turk interview. NTV-MSNBC
report
about interview. Head shot lifted from AP. Layout cribbed from
Late Show with David Letterman
. Designed using Adobe Illustrator 8.0 and LviewPro.
update May 22:
Lots of new visitors today. There are a dozen or so "Dr. Paul's" posted so far. My current favorite is
here.