View current page
...more recent posts
Tuesday, Feb 05, 2008
In a stunning development, the Fabulous Jonah is a nominee for TWO Pulitzer Prizes!

First, an entry form is submitted for his column. And now this!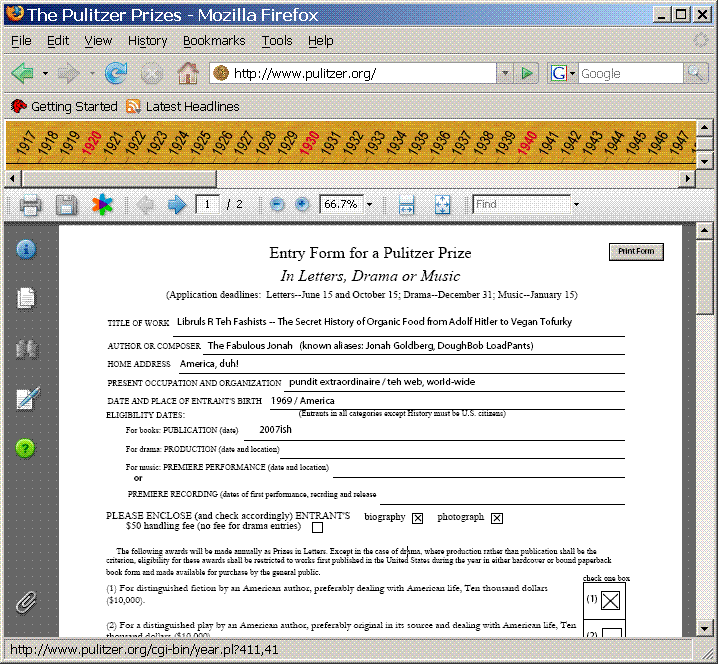 That folks, is an OFFICIAL entry form. There is no denying that Jonah is, in fact, a double nominee for the Nobel Pulitzer Peace Prize in Literature! DoughBob rulz!!!11!!!