---
View current page
...more recent posts
---
Top Ten Two From Art Fag
darling, we couldn't make it much past 2, let alone 10, but if you're willing to disregard our disregard, here are our choices for the best exhibitions of the past year (curiously enough, neither were reviewed by us in our regular little endeavour):
-
Shary Boyle and Doug Paisley at the Pleasure Dome
: perhaps grafting plaintive pop songs on to her projections is cheating slightly, but nevertheless, the closest we've come (in Toronto) to weeping at an art event.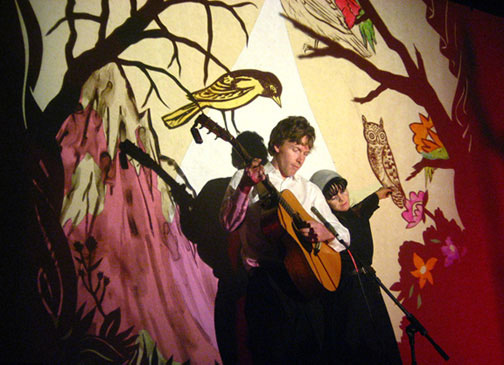 -
Auto Emotion at the Power Plant
: brilliant display of curatorial skill; thorough, ambitious, and funny (unfortunately rare in art shows, let alone video art shows). For all the reaming we gave them for their Toronto show, we must give credit where (and when) credit is due.