---

R.M. Vaughan reviews Mary Ann Barkhouseís The Reins of Chaos at the Latcham Gallery in Stouffville, Ont. He closes with this paragraph:

"A side note: The Reins of Chaos is related to a series of Barkhouse installations that situate animal sculptures in disjointed, otherworldly domestic settings. Her last touring exhibition, Boreal Baroque, tucked rabbits, owls and other woodland creatures into tidy, chintz-draped parlours. One canít help wondering why or how these powerful and charming works were overlooked by Adaptation: Between Species, the Power Plantís new, and very large, humans-meet-animals show. Surely one Barkhouse work is worth any two European videos?"

That of course, begs the question, how did the Power Plant's out-going curator, Helena Reckitt, manage to exclude so many First Nation's artists from Adaptation: Between Species currently on at the Power Plant?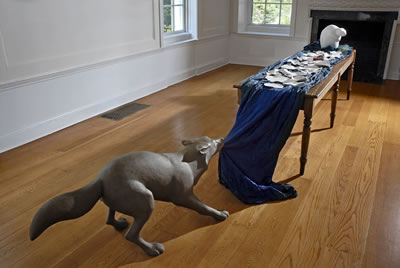 Mary Ann Barkhouse harvest 2009 Bronze, wood, porcelain, taffeta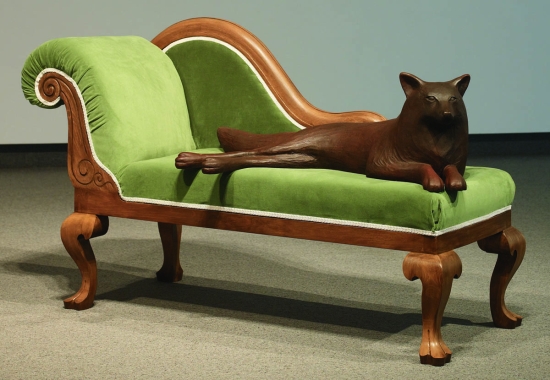 Mary Ann Barkhouse Boreal Baroque 2009