Schwarz
---
View current page
...more recent posts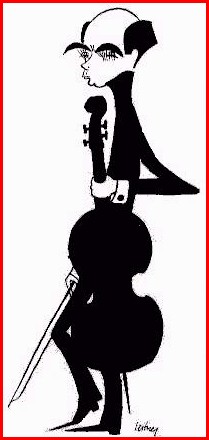 JŠnos Starker is one of the 20th century's greatest cellists. Hungarian born, Starker was a child prodigy touring Europe and the United States by the time he was 12 years old. Starker is a perfectionist and his tireless practice sessions are legendary. The man is a genius with his instrument. His technique is brilliant and his playing passionate.

These sessions were recorded in New York in the 1950's for the small label, Period. With no producer on hand, the musicians and engineers collaborated on the sound and mic placement. Starker himself helped in the editing process taking a razor blade to the session tapes. I guess that shows what can be done when you take the marketing people out of the creative process. As LP's these recordings were among those most prized by collectors. Sadly, they have been out of print for over 35 years. This is the first time they are available on CD.

This set is marvelous for its diversity, ranging from Boccherini and Mozart to Bartok and Kodaly is amazing.

I have to say that I usually dislike Bartok, but in Starker's hands Bartok becomes fascinating. If a musician can do that with Bartok, imagine how well the Mozart sounds!

thx edo