next project, I'm dong an adult scale version.
---
https://www.worthpoint.com/worthopedia/1960s-creative-playthings-vintage-1822181754?fbclid=IwAR3EMAoAgrKxv3ANOmHyb8FsPfRcGnQSTjY5rjPbh4dvPZ5JkYuBmLWTZW0

do it!

I had that as a kid.
That's cool, was hoping someone did. The size specs in one of the descriptions was 34" height at rail, 22" wide and a 36" slide. So that side panel is like 22" x 22". I would double all dims. The slide is Masonite and I would reinforce that with plywood.

we had a jungle gym but i cant find an image of it. unlike the ones in parks the metal rods it was composed of were hollow. made it a little precarious, well a little more precarious.
My sisters had the doll house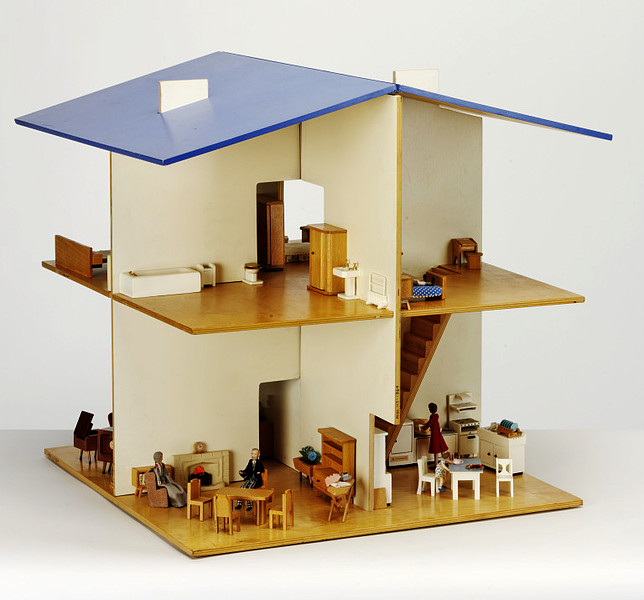 How about following the current project with adult scale version?






I found a sit on wooden crane. The cars, trucks and tractors rock. Gas station.


I wish I could hire you to fab it for me.





https://www.ebay.com/itm/Creative-Playthings-Indoor-Gym-House-Fort-Slide-known-as-House-of-Strangulation-/224321777458?_trksid=p2349624.m46890.l49292

i was able to get one off eBay to take measurements. This ones mine.
Will you scale up the board thickness as well? Using 5/4" where 3'4" is used in the original for example?






Yeah, I plan to scale it once I get it n hand to measure. But I would also like to go off the shelf sizes. Like I'm hoping those corner post scale up to 4x4 and that the slide rails are 2x6s





Scaled up with standard board thicknesses makes sense.






I'll outsource the ladder and get them to route the round hole in the plywood. I don't have the tools or skills for that. First version will be pine. Perhaps do a second one in maple or leave that option open pending interest.






LOVE IT Bill