Schwarz
---
View current page
...more recent posts
hMa's Bridge-Studio in Easton, PA: Update


[link] [add a comment]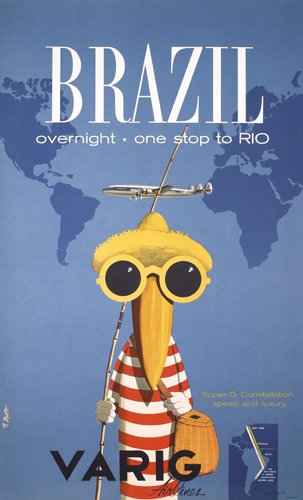 [link] [3 comments]


lil' john buttera father of billet components


[link] [add a comment]


fossil fuel free greenhouse heater / via permaculture


[link] [add a comment]


"What am I, Kreskin?"

(1,020 google hits)
[link] [add a comment]


freeman thomas, king of the retro auto look


[link] [add a comment]


discontinuidad cronológica – sauna tonttu


[link] [add a comment]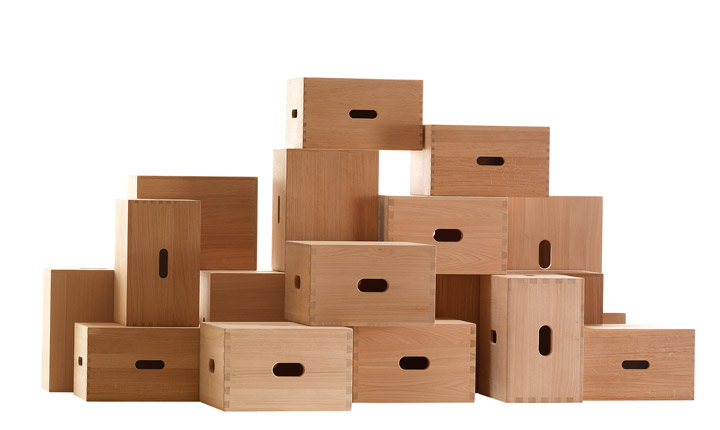 The 'LC 14 01 Tabouret Cabanon' designed by Le Corbusier.
[link] [6 comments]


pacific rock house


[link] [add a comment]


8 track museum dal tx

via laurie s fb
[link] [3 comments]


the visual language of herbert matter


[link] [add a comment]


imperfections


[link] [add a comment]


armored safehouse


[link] [add a comment]


How a furor over Communist content almost put an end to Lincoln Kirstein's first show at the new Museum of Modern Art in 1932

via greg.org
[link] [1 comment]


The Red Book of C. G. Jung Creation of a New Cosmology

[link] [add a comment]


black mask / up against the wall mother fuckers


[link] [2 comments]


stan bitters birdhouses


[link] [add a comment]


the woodsmith shop


[link] [add a comment]


helping ancient trees


[link] [add a comment]


greg knows photomurals


[link] [add a comment]


70s supergraphics


[link] [add a comment]


neutra lives

via things
[link] [add a comment]


How To Make a DIY Natural Swimming Pool

permaculture is a good group to follow on FB
[link] [2 comments]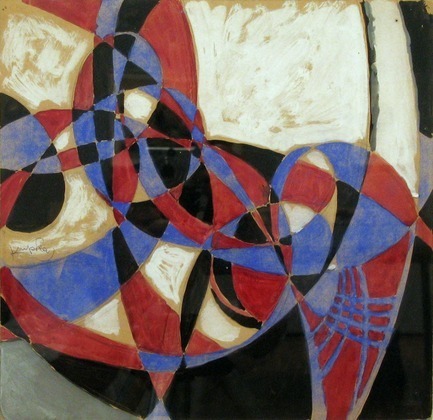 Amorpha, Fugue in Two Colors (1912). Gouache and ink on paper, 12 3/8 x 12 3/4"
Two of Frantisek Kupka's earliest purely abstract compositions are Amorpha, Warm Chromatic of 1911–12 and Amorpha, Fugue in Two Colors of 1911–12. The present pastel study reveals an early stage in the formal evolution of both of these paintings. In 1911 Kupka strove to eliminate objective subject matter from his paintings. His development toward abstraction is evident in his work of 1909 to 1911 in his interpretations of motion and of the light and color of Gothic stained-glass windows. The Peggy Guggenheim pastel relates to a series of studies that followed a naturalistic painting of 1908–09 of his stepdaughter Andrée playing naked with a red-and-blue ball in the garden of their home. More than fifty studies led Kupka from conventional representation of this subject to the abstract formulations of the paintings of 1912. In a note on one of the pencil drawings of Little Girl with Ball, Kupka details his frustrations: "Here I am only dissecting surfaces. The atmospheric copenetration is yet to be found. As long as there is a distinction in color between ground and flesh, I will fall back into the postcard photograph."

In the Peggy Guggenheim study, Kupka articulated the girl's motion by depicting the continuous penetration of the atmosphere by the ball. A curving brown body shape guides the ball through the blue path of its trajectory. This action occurs on a light green background plane, which suggests the three-dimensional space of the garden. Such residue of naturalistic color is abandoned in culminating versions of the study, such as Amorpha, Fugue in Two Colors, which are conceived in blue, red, black, and white. Kupka discerned a musical parallel to these abstract forms in the rhythmic patterns of the fugue, "where the sounds evolve like veritable physical entities, intertwine, come and go."¹ Kupka's paintings of this period are not simple or formulaic abstractions from ultimate "sources" in nature, but are rather pictorial syntheses of the artist's formal ideas.
more images (including the above) of amorpha, fuge in two colors at
moma
/
chromatic chaude
/
art/music
/ orphic member/leader or g
od damned inde
pendent /
sister arts
scrub the cat came back after 5 year post katrina diaspora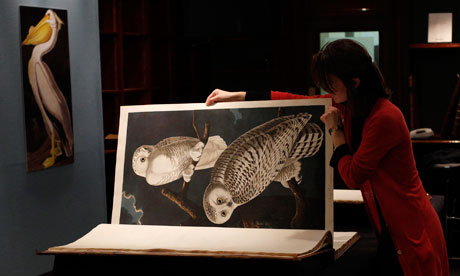 Audubon's 'Birds of America' Sells For $10.3 Million, Most Expensive Book Ever.





I'm able to make a distinction between you and me without feeling the least bit hypocritical. I don't watch snuff films and you make them. You weren't killing that animal for food or shelter or even fashion, you were killing it for fun. You enjoy killing animals. I can make the distinction between the two of us but I've tried and tried and for the life of me, I can't make a distinction between what you get paid to do and what Michael Vick went to prison for doing. I'm able to make the distinction with no pangs of hypocrisy even though I get happy every time one of you faux-macho shitheads accidentally shoots another one of you in the face.

So I don't think I will save my condemnation, you phony pioneer girl. (I'm in film and television, Cruella, and there was an insert close-up of your manicure while you were roughing it in God's country. I know exactly how many feet off camera your hair and make-up trailer was.)
Despite the government's estimate that less than 25 percent of the oil remains, scientists attest that it is not all gone, but rather settled at the bottom of the ocean. Joye states that she saw about three to four inches of material on the ocean floor. On top of this, scientists believe that the spill has caused the deaths of all marine life for 80-square miles on the sea floor. Despite these findings, BP is challenging the government's oil spill estimates, claiming they are too large by as much as 50 percent in an effort to lower the fines they face.

Joye tells ABC that it will take years, perhaps even decades, to fully heal from the devastation.
12 Dozen Places To Educate Yourself Online For Free





vanishing college radio stations

via terry towe wprb



round wood timber framing

ben law book and vid via permaculture



4wd mini cooper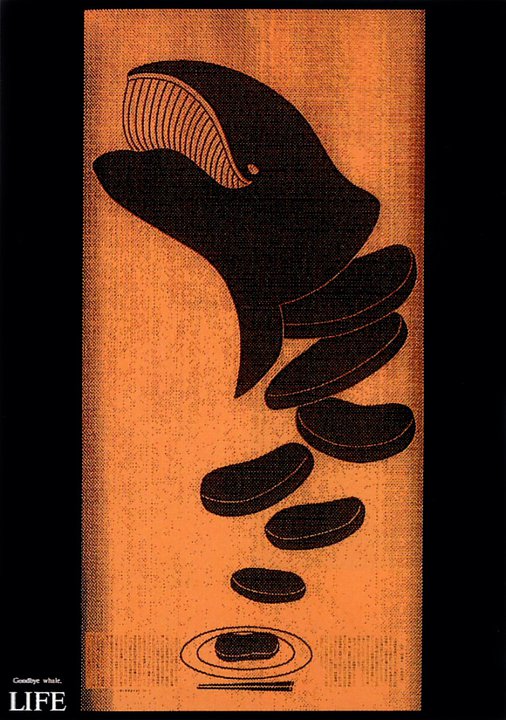 Goodbye whale, Mamoru Suzuki, 1994 / via mn fb






1948 crosley hotshot





The mid twentieth century saw the rise of mathematicians and physicists who looked and behaved in a markedly youthful style, and this boy-genius stereotype spread to include most other branches of science. My suspicion is that that a personality type characterized by prolonged youthfulness is advantageous not just in science, but in most areas of modern life due to its need for flexible specialization. We are witnessing the evolution of 'psychological-neoteny', in which ever-more people retain for ever-longer the characteristic behaviours and attitudes of earlier developmental stages.