Schwarz
---
View current page
...more recent posts
czech book cover design 20's - 30's


[link] [add a comment]


10th st co-op galleries

park place gallery


[link] [add a comment]


we get blue highway network on basic cable / whottie who who!!! / set your dvr to OCC
Growing up in the Ozark Mountain of Missouri I attended New Hope Baptist Church and New Salem Methodist Church which were both within three miles of our farm in Polk County. These great old country churches gave me a foundation to build a life upon and a lifelong love of the sound that I remember so well of the singing echoing from these historic buildings. The old country churches of my youth were all aged wood and gave a resonance of the human voice that could never be duplicated in a modern recording studio. Back in 1992 I started looking for an old country church to produce a television show to feature the authentic sound of music inside those old wooden buildings. In 1993 my lifelong friend and fellow gospel music lover, Bobby Joe Bilyeu (pronounced BLUE) found the perfect church. It is located in the Heart of the Ozarks just 8 miles outside of Springfield, Missouri. As noted earlier, I grew up on a farm just 13 miles from Springfield, but in the other direction so I had never heard of this church. It is the historic Cave Springs Church in the community of Cave Springs, Missouri. It was built in the mid 1860's and had been empty for many years when we found it. We were able to take our production crew in and clean it out, repair and paint the inside and paint the outside. It is a beautiful old church and from the first group that we brought in to sing, back in 1994, the sound of that old wood was just spectacular. People all over the country watched our "Old Country Church" shows and our "Gospel Sampler" shows that were produced in the old church and just loved it. It has been our most popular show of all the shows we have produced through the years, along with "Reno's Old Time Music Festival" and my "Stan Hitchcock's Heart to Heart" shows.

Reno and I, along with our wonderful production crew just returned to Nashville from our trip to Cave Springs, Missouri where we produced ten (10) new "Old Country Church" shows with some of the greatest [WHITE] gospel groups in America. I couldn't wait to get back and give you, our BlueHighways TV fans and supporters, the chance to hear the raw, unedited samples of the new shows.

Stan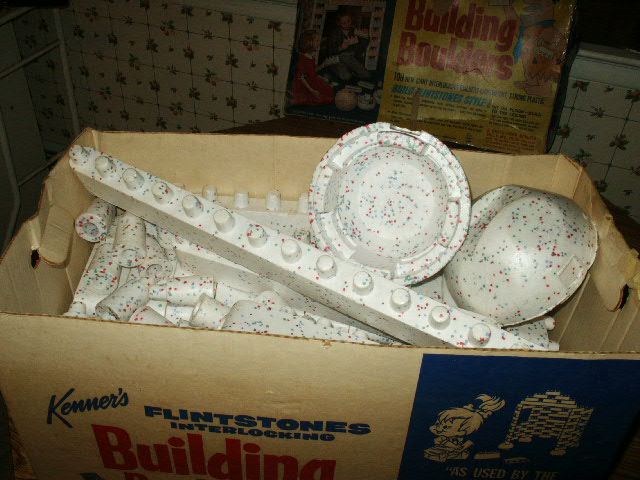 langston hughes ask your mama





illy push button house

thx drat



master plan





hollis frampton interview





80 michigan breakwater / lock images





This lantern slides measures 3.25 in by 3.25 in.

Hand titled on paper label - Corbusier. . Paris. Jeanneret. Maison la Rute?

This old lantern slide is one from a collection of photographic slides showing modern architecture. Many of the slides have paper labels reading - Courtauld Institute of Art, a few read Barteltt school of Architecture and Architectural Association. Some are only titled. Some show buildings and interiors by famous architects such as Frank Lloyd Wright, Le Corbusier, Charles Renee Macintosh, Schinkel, F.R.S Yorke and others in England, France Australia, America, Italy and more. Some are dated 1930s / 1940s, others have written - No Neg.



ORIGINAL PHOTOGRAPHS OF THE MESS RESIDENCE OF WINNETKA DESIGNED AND BUILT BY WALTER BURLEY GRIFFIN, IT WAS FEATURED IN THE "WESTERN ARCHITECT MAGAZINE AUGUST 1913. THIS AUCTION INCLUDES 46 PHOTOS. 4 EXTERIOR PHOTOS UNDER CONSTRUCTION, 1 PHOTO OF A SURVEYING CREW WHICH MAY INCLUDE GRIFFIN IN THE PHOTO.5 INTERIOR VIEWS INCLUDING THE FAMOUSE FIREPLACE. THE BALANCE ARE VARIOUS VIEWS OF THE HOME AND GROUNDS OVER THE FOLLOWING YEARS. SOME HAVE MATURE LANDSCAPING.ALSO INCLUDED IS THE PAGE FROM THE MAGAZINE. ALL PHOTOS ARE ORIGINALS.





But to use an analogy that this poker player would understand, Mr. Gagosian is all in. He showed up at the Yves Saint Laurent auction in Paris last month, accompanying the Russian billionaire Roman A. Abramovich. Mr. Gagosian is still on the cocktail circuit, and he's still hosting parties in his town house on the Upper East Side, which has a lap pool and lots of sleek furniture. The gatherings — a mix of millionaires, celebrities and art stars — are carefully engineered marketing opportunities, though they don't seem that way to attendees.
Four years ago at Davos, the famous world economic forum, then-Prime Minister Tony Blair appeared on a panel with Bill Gates, Bill Clinton and the rock star Bono. After the panel, a journalist wandering the stage came across some papers scattered near Blair's seat. The papers were covered in doodles: circles and triangles, boxes and arrows.

"Your standard meeting doodles," says David Greenberg, professor of journalism at Rutgers University.

So this journalist brought his prize to a graphologist who, after careful study, drew some pretty disturbing conclusions. According to experts quoted in the Independent and The Times, the prime minister was clearly "struggling to maintain control in a confusing world" and "is not rooted." Worse, Blair was apparently, "not a natural leader, but more of a spiritual person, like a vicar."

Two other major British newspapers, which had also somehow gotten access to the doodles, came to similar conclusions.

A couple days later, No. 10 Downing Street finally weighed in. It had done a full and thorough investigation and had an important announcement to make:

The doodles were not made by Blair; they were made by Bill Gates. Gates had left them in the next seat over.
andy warhol's tv





goldsmith >>>Oh fuck, let them, let them! Oh geez let them who cares! We have nothing to lose. I mean who cares. Like I said there should be many more of those. Who gives a shit! None of it matters. It's like punk rock. It's like punk rock. Who gives a shit, we'll burn tomorrow. We're not in it for--there is no future plan for it other then for it just to grow and become much better. Now somebody could just come in and say, "I want to take the site and have my staff go through and permission everything. We'll contact people. We'll pay people. We'll permission. We'll do the whole thing. Come on board we'll get the whole thing legit. We'll give you a salary and you'll keep directing it." At that point I don't know. But as that stands now it's a little bit of a joke.

Google scanning books? There's ulterior motives there man. It's sort of cool, but it's sort of not. I mean they're not doing it to benefit humanity. They're not practicing utopian politics. And I think the publishers have every right to be suspicious. You know, this is a huge corporation; they've got something else in mind. And again it's that other scale of economy that doesn't have anything to do with us really. And believe they ain't going to be scanning books that were produced in editions of one hundred that make absolutely no sense--guarantee! They ain't going to be scanning little books of Lyn Hejinian language poetry--I guarantee it.
vito acconci 1973 with willoughby sharp

more



One of the strangest stories in modern architecture is that of Le Corbusier's obsession with a villa (modernistically named E 1027) by the Irish designer Eileen Gray at Cap Martin in the south of France.

Gray was a hugely talented but little-known designer whose reputation today far outstrips the one that she had during her career. (As if to underline how far, last month an armchair by Gray fetched an astonishing €22m [$28bn] at the Paris auction of Yves Saint Laurent's collection.) Le Corbusier was the most famous and influential architect of the century. Yet Le Corbusier was so drawn to Gray's villa that, after staying there, he returned to the site to build himself a cabanon, a retreat or hut of the most elemental kind.

A replica of that hut now stands in the loft of the Royal Institute of British Architects, the Art Deco Florence Hall. But it is a strange object. Reproducing the interior only, it appears as a blind black box, its creators – the Italian furniture manufacturer Cassina – having apparently decided that the log cabin non-aesthetic of its exterior was somehow unnecessary.

This seems odd to me, as it embodies such an obvious, if subconscious, memory of Le Corbusier's Swiss roots. Entering the tiny space feels a little like walking into a fun-fair ghost house and, indeed, it reveals a space haunted by the contradictory dreams of modernism.

Le Corbusier, imaginer of a world of towers in parkland, of elevated walkways and endless freeways, of the destruction of central Paris to create boulevards of terrifying but monumental banality, and inspirer of the worst high-rise housing in the world, built his primitive hut in 1952.
the warhol econcomy

andy died in 1987 and took this socio/ecco/cultural model with him





TV and its role in popularizing modernism in America (this is a huge overstatement)





What does it mean to destroy a building? How do we read a damaged version of Le Corbusier's Villa Savoye at Poissy? For architecture historian Andrew Herscher, destruction is a type of language, a "form of design" that is "at least as significant as any of the elements from which buildings are constructed for living, for the living." [1] But let us take this further. If a building calls attention to itself when it has ceased to exist, is there a middle ground, an intermediate representational stage that not only forecasts a language of destruction, but that also evokes the purely conceptual urgings that inspired the design of the building in the first place?
detroit
More recently at 7 World Trade Center there were constraints and requirements such as making the electronic wall blast proof, and this slowed me—constructively. I could think more about how the piece should look and about what content it should offer for this tragic but optimistically restored site.The newest complicated sculptural LED arrays require that I try to marry form, function, information, beauty, time, transcendence, realism, legibility, phantoms and more—and then make sure the stuff works. It's routine for function or lack thereof to affect the look, for the look to demand better function, for the shape to change content, for the content to require different colors, for the programming to need more speed, and around we go. But I attend to what has failed in the course of the electronics and then use what has come to be right. Sometimes it's a relief these days to make the silk-screened paintings that are relatively simple to produce.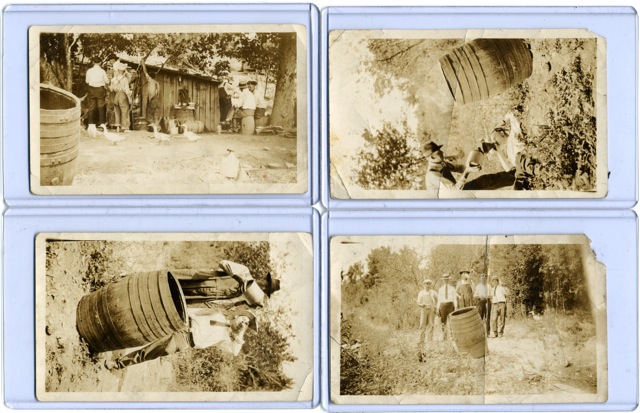 untitled (still men) bill schwarz 2009



aaron used equipment bensonville ill

via nightly business report