Schwarz
---
View current page
...more recent posts
Bach's birthday is celebrated on March 21st. around the globe, perhaps even in every time zone. Born fifteen years before the German states adopted the Gregorian calendar in 1700, Bach and his music get their biggest airing on this day, all calendars now properly aligned to play and pay them homage.
listen
patterson and the society of usefull manufacturing





Since it seems obvious that I'll have once again to try to free "formalism" from the life-insured mortgage Greenberg has been granted on its very premises,(2) I'll first take his work as an example in order to assert that, notwithstanding what he had to say on the matter (he and several Bloomsbury writers such as Roger Fry and Clive Bell who shared such a silly dream), it is impossible to keep meaning at bay. Then I'll use his work to show that if "formalist criticism" currently has a bad name, it may be because it was not practiced well enough. This will lead me to respond to the charge that formalism equals a- or antihistory (a charge common since the days of Stalin's cultural commissar Andrei Zhdanov and carried to the present: it is the main argument of the "business-as-usual" critic quoted above). All along, I shall try to define the tasks of the type of formalism I have in mind with regard to the practice of its most vociferous enemies.

A word on these enemies, in passing: although they come from different factions, they share an idealist conception of meaning as an a priori construct existing before its embodiment in a form. They all speak, as Roland Barthes would say, "in the name of the Cause." Their idealist conception of meaning combines with an idealist conception of form (as existing prior to its embodiment in matter) in order to insure the apotheosis of the concept of image - an apotheosis whose current symptom is the rise of what is called Visual Studies. It is not by chance that the image was precisely what abstract art struggled against, or that it has been the main target of the Russian formalists in their literary criticism, or that Riegl's groundwork concerned essentially nonmimetic decorative arts, for in the absence of the image one is, or should be, forced to abandon the idealist concept of meaning I just mentioned. The enemies of formalism usually keep away from abstract art for that very reason - but when they occasionally approach it, it is most often in a desperate attempt to retrieve the absent image (business as usual) and thus to negate the historical specificity of abstraction.
With the new century come two new building types: the dead superstore and the dead mall. The dead mall is a victim of economic chill. But dead out-of-town superstores are something else. They're like old skins shucked off by saurian retailers as they gobble up sites and pursue unending growth.

Julia Christensen's book Big Box Reuse examines the lifecycle of these creatures, the far-reaching transformations they bring about in towns and cities, and the waste structures they leave behind. Her research is valuable and timely - the unexpected bonus is that the story is fascinating and lucidly written. When a big box superstore moves into a city, or (as is more common) appears on its periphery, it gives that city a new economic centre of gravity. The sales tax that it raises means that local authorities bend to its will. The thousands of car journeys that it generates can attract other businesses to set up next door. And the fabric of the city warps around it: freeway exits are built, turning lanes implemented.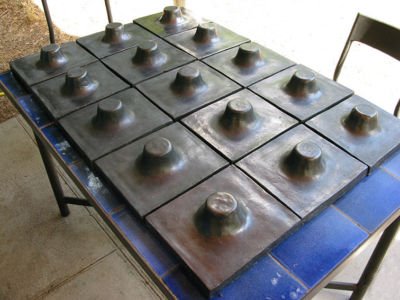 george jouve tiles





Volunteers are learning to rip down plaster, pull apart walls and tear off roofs. To the nonprofit group's long-held aim of constructing houses for those in need, Saginaw's affiliate has lately added to its mission by doing the opposite.

As part of an agreement with the city, and with at least $500,000 from the state and federal governments, the Habitat for Humanity volunteers and paid workers plan to demolish two vacant, dilapidated houses here a week, every week, over the next two years. As for creating homes, they will build or refurbish eight houses this year.

The shift in the organization's focus is a sign of the times in Saginaw, a shrinking city northwest of Detroit where at least 800 houses sit empty and doomed, and offers a glimpse of what increasingly empty neighborhoods in many cities may soon face as foreclosures continue.
The most polarizing issue in architecture today is no longer whether celebrity architects are ruining the profession. It's what to do with the leftovers of postwar Brutalism.

For an older generation of architects these buildings embody the absolute nadir of the welfare state. Destroying them would be an act of mercy. But for younger architects the aggressive concrete forms that gave the movement its name are a welcome antidote to the saccharine Disney-inspired structures of today. Their demolition amounts to urban shock treatment, an erasure of historical memory that substitutes a sanitized city for a genuinely complex one.
It may be the design world's best-kept secret: Donald Judd's furniture doesn't have to be purchased at auction or ordered through the Judd Foundation in Marfa, Tex., which can take up to a year to deliver. It can be bought at retail prices — and taken home the same day — from Artware Editions, a West Village gallery that carries a rotating inventory. Rebecca Kong, a founder of the gallery, calls it "an affordable way to own something by one of the most influential artists of the 20th century."
"One of the reasons that reconstruction of earlier playing styles is so difficult is precisely the fact that we start from the viewpoint of late 20th- century taste and habits, and use them as the basis for comparison. But what does modern taste consist of? If the style of Elgar's day is 'old-fashioned', in what ways is modern style 'new-fangled'? The answer...is that we use more vibrato and less portamento than was used earlier in the century, we are more concerned with clarity of detail and exact note values, we take most music more slowly and we change tempo less frequently and to a lesser degree. If these characteristics of modern style have arisen so recently, do we not have to be very cautious in using them as a basis for investigating much earlier playing styles? What would happen if, in order to reconstruct, say, the performance practice of Beethoven's day, we were to start not from modern style but from the style preserved on early gramophone records?

. . . . our conjectures would be quite different if we were living in the 1920s instead of the 1980s. Similarly 18th- and 19th-century descriptions of tempo rubato make a very different sort of sense if we take early, rather than late, 20th-century style as the starting point for comparison. My own very strong suspicion is that many of the habits preserved in early gramophone records had their origins at least as far back as Beethoven, and in some cases earlier. This is something to argue about, but one central point is indisputable: the styles of the early 20th century did not arise overnight. For this reason, if for no other, it is time for historically minded performers to start considering the implications of early gramophone records."

Robert Philip
The Recordings of Sir Edward Elgar -- Authenticity and Performance Practice
Early Music, Vol. 12, No. 4, November, 1984, pp. 481-489, pp.
488-489
96 tears





blood puddle pillows

thx vz



Flubber

In a 1963 tie-in with the Walt Disney movie Son of Flubber, Hasbro developed a product called Flubber, a substance made of rubber and mineral oil that could bounce like a ball and take imprints (similar to Silly Putty). After it had been on the market for several months, the company began receiving reports that Flubber was causing a rash. The Flubber formula had passed all the regular tests, but the company began testing again, this time on volunteer prisoners. One prisoner developed a rash on his head, and the company learned that the product irritated hair follicles of a small percentage of the population.

Hasbro recalled Flubber--thousands and thousands of balls--and consigned it to the city dump. The next day Hasbro execs received a call from the mayor of Providence, who informed them that a black cloud hovered over the dump; the rubber would not burn properly. Merrill Hassenfeld of Hasbro called the Coast Guard for permission to weight the Flubber and dump it at sea. Permission was granted. However, the next day the Coast Guard called to complain that Flubber was floating all over Narrangansett Bay. After paying the Coast Guard to sweep the ocean, Hassenfeld took the mess and buried it in his backyard. (adapted from Toyland)
the new #1 WTC progress (can we quit calling it the freedom tower yet?)
Taking that into account, The Times plans to follow construction (or delays) over the next few years in a series of video reports, beginning with this one. These reports will focus on the big milestones, on the fascinating details that must be resolved, and on the many men and women who are building the new trade center. If you have a few years to spare, stay tuned.
metal p clips





How Iannis Xenakis turned his back on architecture for classical music

poeme electronique

via strange harvest



push back for knee jerk corbu haters





ive been ignoring this news item (because i cant stand venturi). but its hard to resist a good house moving story with a tugboat, barge and the varrazano bridge in the background.





The museum's most famous asset is its 9,335-square-foot scale model of New York City, originally built for the 1964 World's Fair. The Panorama of the City of New York has 895,000 structures, replicating every street, bridge and skyscraper in the five boroughs.

It is the physical and sentimental centerpiece of the museum, located on the old fairgrounds in Flushing Meadows Corona Park, next to the Unisphere, the enormous stainless-steel globe that was also built for the fair and has become an unofficial symbol of Queens.

Now, the museum is beginning an Adopt-a-Building program.

Starting Monday, you can "own" an apartment in the tiny world of the model — say, the one you live in — for $50. A single-family house will cost $250.

And for $10,000, developers can have their brand-new glass-tower condo buildings added to the panorama — no matter how many units are languishing on the market. "Buyers" will even be awarded their own deeds.

Until now, the panorama has represented a snapshot of New York, frozen in time. In 1992, workers updated 60,000 structures to reflect the city's constant churn of construction and demolition, but it has been untouched since then.

In this miniature world, the World Trade Center still stands, for instance, and the luxury towers now lining the Long Island City and Williamsburg waterfronts are nowhere to be seen.

Now, the panorama will evolve gradually along with the city — at least, for those who pay.
who gets the old buildings they replace?
czech book cover design 20's - 30's





10th st co-op galleries

park place gallery





we get blue highway network on basic cable / whottie who who!!! / set your dvr to OCC
Growing up in the Ozark Mountain of Missouri I attended New Hope Baptist Church and New Salem Methodist Church which were both within three miles of our farm in Polk County. These great old country churches gave me a foundation to build a life upon and a lifelong love of the sound that I remember so well of the singing echoing from these historic buildings. The old country churches of my youth were all aged wood and gave a resonance of the human voice that could never be duplicated in a modern recording studio. Back in 1992 I started looking for an old country church to produce a television show to feature the authentic sound of music inside those old wooden buildings. In 1993 my lifelong friend and fellow gospel music lover, Bobby Joe Bilyeu (pronounced BLUE) found the perfect church. It is located in the Heart of the Ozarks just 8 miles outside of Springfield, Missouri. As noted earlier, I grew up on a farm just 13 miles from Springfield, but in the other direction so I had never heard of this church. It is the historic Cave Springs Church in the community of Cave Springs, Missouri. It was built in the mid 1860's and had been empty for many years when we found it. We were able to take our production crew in and clean it out, repair and paint the inside and paint the outside. It is a beautiful old church and from the first group that we brought in to sing, back in 1994, the sound of that old wood was just spectacular. People all over the country watched our "Old Country Church" shows and our "Gospel Sampler" shows that were produced in the old church and just loved it. It has been our most popular show of all the shows we have produced through the years, along with "Reno's Old Time Music Festival" and my "Stan Hitchcock's Heart to Heart" shows.

Reno and I, along with our wonderful production crew just returned to Nashville from our trip to Cave Springs, Missouri where we produced ten (10) new "Old Country Church" shows with some of the greatest [WHITE] gospel groups in America. I couldn't wait to get back and give you, our BlueHighways TV fans and supporters, the chance to hear the raw, unedited samples of the new shows.

Stan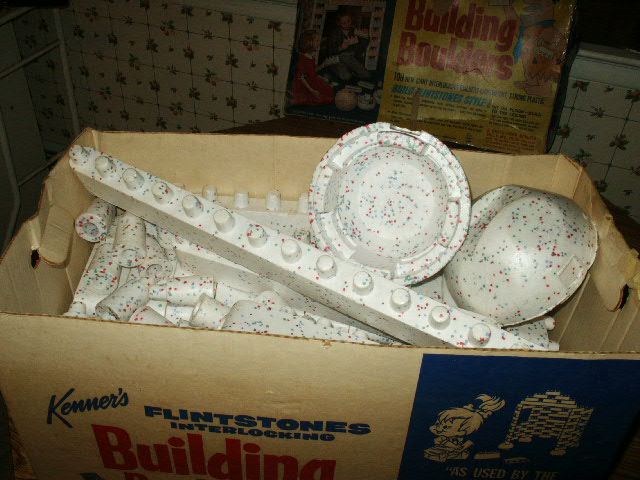 langston hughes ask your mama