Schwarz
---
View current page
...more recent posts
new riverfront park for jersey city


[link] [3 comments]


your favorite artist. popularity contest or marketing research?


[link] [add a comment]


sublation


[link] [add a comment]


artopia
For your amusement, please note that the cover price of ARTnews then was all of $1.25. (This was, believe it or not, the Artforum of its time.) The full-color cover is a detail from Benjamin West's Death of Gen. Wolfe, 1770. The first three pages have full-page ads for Liquitex, Christie's ("Fine Pictures by Old Masters") and Aquatec; the back cover was an ad for Grumbacher paints. Obviously, advertisers knew or were led to believe that ARTnews was read by a large number of working artists.

Even in 1967 there were discreetly placed but timely ads from galleries whose artists were anointed by articles in the same issue. (But not by the some would say too proper Betty Parsons.) Which came first, the ads or the articles? Well, the exposure afforded by a magazine article should at least be thanked. And an ad is always the best way.
kodakgirl records nyc graffiti / nyt slideshow





In his response, Prince, a renowned appropriation artist who frequently uses others' imagery in his work, argued that the photographs in Yes Rasta are not "'strikingly original' or 'distinctive' in nature", and that his "transformative" uses of the photographs were "done in good faith and reflect established artistic practices". Prince's answer furthermore stated that his appropriation, which he claims is sanctioned under fair use, "poses no harm to the value of such photographs and any market value relating to the photographs has… been enhanced rather than decreased". Lawyers for Prince and Rizzoli declined to comment, and Gagosian's representation did not return phone calls. Prince was sued in the 1980s for copyright infringement related to another photographer's work; the lawsuit, lodged by Garry Gross, was reportedly settled out of court.

In a telephone conversation, Cariou, who is based in Paris, bridled at the claim that Prince only used a small portion of his Yes Rasta photographs. "In my lawyer's opinion and others' opinion, this case goes way beyond fair use," he said. "They used 30 pictures of mine. If you've seen the 'Canal Zone' book, it starts with Rasta, it ends with Rasta—it is the centrality of it, there is no question." According to Cariou, the suit has now advanced to the discovery phase, during which his lawyer will try to ascertain how much money the defendants earned from the paintings, among other matters. Gagosian's filing states that eight paintings from the series were sold, and Cariou says they were priced between $1.5m and $3m each. To Cariou, the defendants' response has been "extremely arrogant", particularly the claim that his work is not distinctive or original.
sounds like theyre building the settlement and legal fees into the sales prices of the prince paintings. thats not consistent with appropriational economy. thats just fat cats playing games.
"the thing" bank





Indianapolis shotgun house five thousand dollars

thx justin



BOOKS DISCUSSED IN THIS ARTICLE

Le Corbusier: A Life
by Nicholas Fox Weber
Knopf, 821 pp., $45.00

The Rhetoric of Modernism: Le Corbusier as Lecturer
by Tim Benton
Birkhäuser, 247 pp., $99.00 (to be published in May)

The Villas of Le Corbusier and Pierre Jeanneret, 1920–1930
by Tim Benton
Birkhäuser, 272 pp., $69.95

Le Corbusier and the Maisons Jaoul
by Caroline Maniaque Benton
Princeton Architectural Press, 175 pp., $40.00

Le Corbusier and Britain: An Anthology
edited by Irena Murray and Julian Osley
RIBA Trust/Routledge, 344 pp., $62.95

Le Corbusier Le Grand
edited by Phaidon editors, with an introduction by Jean-Louis Cohen and
chapter introductions by Tim Benton
Phaidon, 768 pp., $200.00

Le Corbusier: The Art of Architecture
an exhibition at the Barbican Art Gallery, London, February 19–May 24,
2009
Catalog of the exhibition edited by Alexander von Vegesack, Stanislaus von
Moos, Arthur Rüegg, and Mateo Kries.
Vitra Design Museum/NAI/RIBA Trust, 398 pp., $168.00

Le Corbusier and the Occult
by J.K. Birksted
MIT Press, 405 pp., $44.95





allison arieff has a fluff column in the NYT (by design opinion blog) allowing the extended design community (including designer, manufacturer, retailer, advertising and news media) to wiggle out of a history of championing design irresponsibility. again the column is B.S. but the COMMENTERS (the consumers) GET IT (heres just one):
Our consumer-driven society is precisely why "toothbrushes can't be designed to last longer"–if they do, then the manufacturers don't make money on us buying new ones every few months.

That downturn in endurability is something that's happened, visibly, within the past two generations. I'm thirty-five, and my mother had small appliances–a sewing machine, an electric mixer, things of that nature–which lasted for twenty or more years. The sewing machine, in fact, lasted so long that when it finally broke, they hadn't been making replacement parts for years. Even early lightbulbs would burn virtually indefinitely, rather than going dark after a few hundred hours. Very few modern appliances have that kind of shelf life, and from a manufacturing point of view, that's a design feature, not a flaw.

The idea of "heirloom design" is obviously a winning one, but my fear is that a toothbrush designed to last won't find its way onto the shelves, and if it does, it'll be a specialty item that costs three times as much as the competition. Even in good economic times, that's daunting.

I don't know if America's come far enough for that paradigm shift, the one where we fall away from being conspicuous consumers. I certainly hope so; the result would be better for us and for the world. But we've proven to have embarrassingly short memories in the aftermath of previous economic woes, and I'm afraid that we'll return to laissez les bon temps roulez at the slightest opportunity.
read all 68 of 'em. most express their disgust. i smell consumer revolution in the air. i wonder if the NYT is rethinking this comments feature thing yet...
"Hiccup, burp, cha cha cha" Just forgot the rest of the joke.
ok this joke research is going nowhere
nice to see "Adjustable Wall Bra" by Vito Acconci (, plaster, steel, canvas, electrical lightbulbs, and audio equipment) has found a home in Bade Stageberg Cox's Art Cave. sure wish archinect had bothered to credit all of the artists in the architectural showcase posting. about the Stones.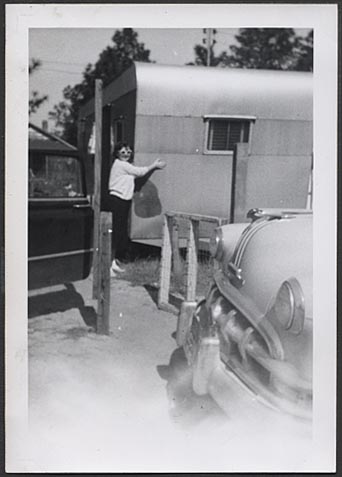 Test Cell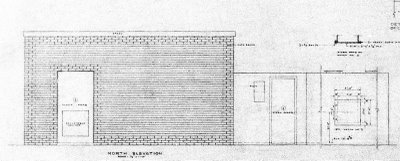 Will Chicago tear down this Mies van der Rohe building?





down with dubai





30 ways to die from electrocution / #1 pee on a live wire

via wfmu blog



populuxe books / furniture division (note generous previews)

how to make a calder mobile





The Sounds of American Tropical Rain Forest (SFW CD 6120), produced in 1952 by the American Museum of Natural History, is rumored to have been recorded in a New York City shower.
smithsonian folkways 24 x 1 hour p
odcasts
(that should take you all day to listen to) / thx adman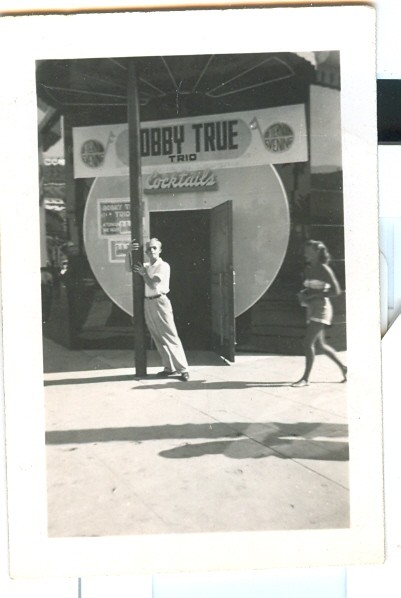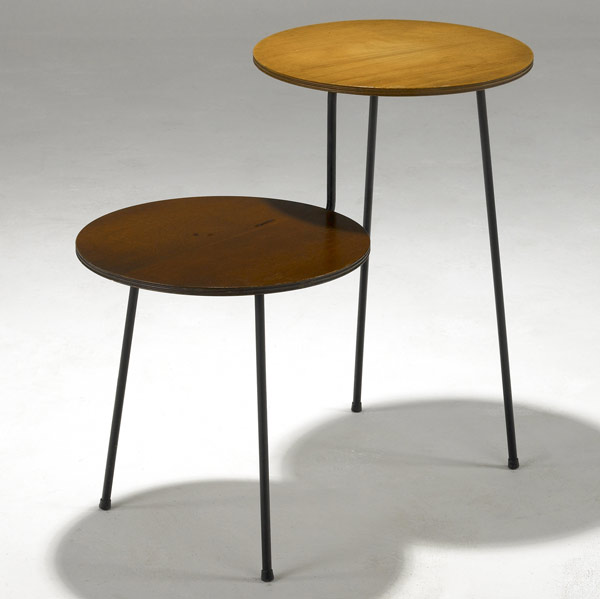 Lot: 775
MARIO DAL FABBRO Prototype side table with two-tiered ash laminate tops, one stained, on black enameled metal base. 25" x...
$3,000 - $5,000

rago modern auction apr 25 26





iTunes offers free John Cage: 4'33





open source multimachine

thx jim