Schwarz
---
View current page
...more recent posts
from the scrap value desk:
British police say they have figured out what happened to a two-tonne Henry Moore sculpture stolen in 2005, sparking a global hunt for the thieves.

The massive bronze sculpture, known as Reclining Figure, was taken from the 28-hectare estate that is home to Moore's former studios, barns and gallery in Much Hadham, Hertfordshire — about 50 kilometres north of London — on Dec. 15, 2005.

At the time, police had surmised that the theft of the 3.4-metre-long sculpture, created 1969 to 1970, was ordered by a private art collector.

Now, they say it was probably melted down and sold for no more than £1,500 ($2,678 Cdn) as scrap metal.
via afc
miriam from nortons kicksville 66





marfa stewart meets steam punk on mildred's ln

i admit to being stuck in the 70's but at least i can remember the 70's. who was it comparing rockabilly clones to renaissance fair freaks? get with it people. im talking to you civil (and revolutionary) war battle reenactors.





Friends of the Loews Theatre finally has a solid lease agreement with Jersey City after more than five years.

pronounced: Low-ees





plug it in





Buffalo, N.Y., has long been a showcase for masterworks by Frank Lloyd Wright; the city is home to both the Darwin Martin House and the often overlooked Graycliff Estate. In recent years, however, "new" Frank Lloyd Wright designs—modern structures constructed from previously unbuilt Wright plans—have sprouted in the city, like the new Frank Lloyd Wright Rowing Boathouse on the Black Rock Canal along the Niagara River.

The boathouse was originally designed in 1905 for a lake in Wisconsin. Almost 10 years ago, members of Buffalo's West Side Rowing Club decided to expand their club, one of the nation's largest, while honoring Wright at the same time. Rowing Club member John Courtin, who previously worked as executive director of the Martin House Restoration Corporation, formed Frank Lloyd Wright's Rowing Boathouse Corporation to build the boathouse in Buffalo. The corporation hired Frank Lloyd Wright apprentice Anthony Puttnam of Anthony Puttnam Architecture in Buffalo to work with Wright's plans, adjust them to meet modern building codes, and interpret the structure's interior design.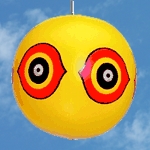 scare eye [for giving birds the hairy (predator) eyeball]

also in black



flw lego ltd edition

via vz



Sadly, Medusirena recently announced that there are only three more shows remaining at the Wreck Bar before the Sheraton Yankee Clipper hotel closes for renovations on June 1. No one knows the fate of the net-bedecked and much treasured venue. What will it look like when the hotel is unveiled in January 2010?

No guarantees have been made, which is shame, because as far as we know this is the only Happy Hour Mermaid show left in the country.
via vz
pictures gen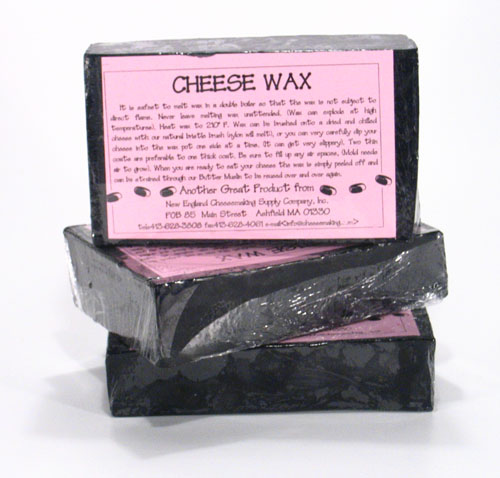 red black and orange cheese wax

some more colors





What lies beneath the surface of New York Harbor? For starters, a 350-foot steamship, 1,600 bars of silver, a freight train, and four-foot-long cement-eating worms.
hotel made from wine barrels





web text highlighter





Don't get me wrong, I'm totally fine with literally half a dozen men selling work back and forth to each other as many times as they like, and I wish them all happiness and rainbows. I just don't pretend it's the art world, or even the art market. And in that respect, I differ from my esteemed colleagues at the Times.
Two comments bookend my thinking about "The Pictures Generation, 1974–1984." The first I overheard a few seconds after entering the show: "I have no appreciation for this," a woman in her seventies was saying to her friend as they stood in front of a triptych of ultra-minimal Jack Goldstein photographs. The second was an anecdote Robert Longo recounted on the audio tour, of a 15-year-old asking him recently about his well-known Men in the Cities drawings: "Did you get the idea from the iPod ad?"

The idea of different generations having distinct relationships to art and culture is central to this exhibition. These, after all, were the first American artists to be raised on a steady diet of TV and advertising, and they were among the first to understand—really understand—that art is of its moment rather than timeless and universal. (Hell, if you grow up under the novel threat of nuclear annihilation, what's really permanent?)
Sidney Laverents dies at 100; amateur filmmaker celebrated for his humor, technical skill

YouTube: Multiple Sidosis

via vz



So "Frank Lloyd Wright: From Within Outward," which opens on Friday at the Guggenheim Museum, will be a disappointment to some. The show offers no new insight into his life's work. Nor is there any real sense of what makes him so controversial. It's a chaste show, as if the Guggenheim, which is celebrating its 50th anniversary, was determined to make Wright fit for civilized company.
ACE jet 170







"Less is more" was Ludwig Mies van der Rohe's trademark phrase, but the minimalist modern master probably wouldn't appreciate the irony. If Chicago developers get their way, there will indeed be less Mies in the world. It turns out plans to expand the city's subway system will necessitate the demolition of one of his buildings.

The structure in question sits on a corner of the campus of the Illinois Institute of Technology, which calls itself "the greatest collection of Mies-designed buildings in the world". It's no empty boast. SR Crown Hall, in particular, is a defining example of Mies's stripped-to-nothing, steel-and-glass purity, and the campus as a whole is a pioneering piece of planning.

But the structure in jeopardy is not exactly one of his greatest works. In fact, it's probably the crappiest building Mies ever designed: a plain little brick hut – more electricity substation than cultural artefact. Which makes the usual architectural conservation debate even trickier. It's fine to martial the troops and mount a campaign to save a threatened landmark or a neglected masterpiece, but what about when it's an extremely major architect and an extremely minor building?