Schwarz
---
View current page
...more recent posts

This is no victory, says Owen Hatherley in Militant Modernism. We are in the grip of Ikea modernism, he argues, which has as much to do with the muscular movement that advanced through Britain after the Second World War as New Labour has to do with Clement Attlee. Modernism, the preserve of the middle classes, is now considered "too good" or too difficult for the disordered masses. It has been supplanted by "sandal-wearing continental modernism, freeze-dried and smug", just another flavour in the aesthetic ice cream parlour of consumer choice, its artefacts annexed by the heritage industry.

In this sparky, polemical and ferociously learned book, Hatherley - an icon contributor - makes his case for a modernist reformation by eulogising some of its less-appreciated past glories. Modernism, far from being just another chapter in the history of architecture or the interior decorator's sourcebook, is nothing if it is not a comprehensive, utopian social programme. As such, it is a potentially useful "index of ideas" for progressives. As you might have guessed, Hatherley is writing from a position firmly on the left - he suggests that modernism provides a blueprint for a radical left-wing alternative to the existing world, a positive proposal for a political persuasion at the moment fixated on protest and rejection.
More than 35 years after they recorded their first album (released only as an 8-track tape), The Flatlanders -- Texas singer-songwriters Jimmie Dale Gilmore, Joe Ely and Butch Hancock -- are back together.





Lawsuit Aims to Prevent Razing of New Orleans Historic District

In 2008, the National Trust for Historic Preservation listed New Orleans' Charity Hospital and the neighborhood surrounding it, the Mid-City Historic District, on its list of America's most endangered historic places. Now, the Trust is taking its protective efforts a step further.

On May 1, the Trust filed a lawsuit against the Federal Emergency Management Agency (FEMA) and Department of Veterans Affairs (VA), claiming that their involvement in a plan to bulldoze part of the historic district to make way for two new hospitals is illegal and immoral. One of the facilities will be owned by the state and will serve as a Louisiana State University teaching hospital. It is being partly funded by FEMA. The other facility is to be built by the VA. The projects were jointly announced last November, with the enthusiastic support of New Orleans Mayor Ray Nagin.

The lawsuit, filed in a federal district court in Washington, D.C., holds that the governmental agencies violated the National Environmental Policy Act (NEPA) by failing to adequately analyze the impact of the medical complex on the Mid-City district, listed on the National Register of Historic Places. The two projects would mean the loss of 165 homes within 15 square blocks, according to the Trust.

"Historic properties are within the scope of NEPA and must be considered in the environmental review process," says Elizabeth S. Merritt, deputy general counsel for the Trust. "They avoided the requirements of the process by splitting the review into phases rather than evaluating the impact of the entire development."

The Trust is not suing the state or LSU because they do not have a "legal responsibility to comply with NEPA," according to Merritt. Only federal agencies are required to comply.

Spokesmen for FEMA and the VA declined to comment, citing a policy not to publicly speak about active litigation. According to Michael DiResto, a spokesman for the state of Louisiana, the state is confident that the two agencies are fully compliant with federal law. "This attempt to interrupt these critically needed projects is both untimely and without basis," says DiResto.

While not widely known outside of New Orleans, the Mid-City district is rich in iconic New Orleans architectural styles, such as Creole cottages and shotgun houses. Since the neighborhood was identified as the probable location of the new hospitals, preservationists and community advocates have rallied against the plan and urged the state and the VA to consider alternative options.

The LSU facility would replace the university's former teaching hospital, Charity Hospital (1939), designed by Weiss, Dreyfous and Seiferth. The Art Deco-style building suffered severe flood damage during Hurricane Katrina and never reopened. The proposed new facility is being designed by the local firm Blitch Knevel Architects and Seattle-based NBBJ. FEMA is providing partial funding for the $1.2 billion, 1.1-million-square-foot project as compensation for the loss of Charity Hospital.

The $925-million VA facility, already funded by Congress, will replace a VA hospital that also was damaged beyond repair by Katrina. The new, 1-million-square-foot facility is being designed by Studio NOVA—a team of architects from NBBJ's Columbus, Ohio office and two New Orleans firms, Eskew+Dumez+Ripple and Rozas Ward Architects. Construction is scheduled to start in 2010.


Ferrari Sells for a Record $12.4 Million

wango tango





the trades





Opening Reception: Thursday, May 28, 6-8pm

New York, NY, May 1, 2009 - David Nolan Gallery is pleased to announce Slough, a group exhibition curated by gallery artist Steve DiBenedetto.

The impetus behind this exhibition is the flexibility of the word slough, which has various interpretations. Pronounced slew, slough can describe a bog-like, swampy, dark, primordial and somewhat mysterious realm. The alternate and less used, but maybe also appropriate interpretation, is a state of moral degradation or spiritual dejection that one cannot extract oneself from. Pronounced sluff, slough refers to that which has been cast aside or shed off, like a skin. It can also describe the manner in which material tends to accumulate at the edges of a performed task, such as the accumulation of dust on the rim of a fan, snow on the edge of a shovel, or trash in the breakdown lane of a highway.

Either way, these notions, in a very general sense, will be used as the stimulus to explore ideas about marginal territory, accumulation, holes and residue. Some works will have a more obvious connection to these conditions, (i.e., Larry Poons, Jessica Jackson Hutchins, and Tony Feher), while other works might be a little more unexpectedly related, (i.e., Jessica Craig Martin, Philip Taaffe, and Hanneline Rogeberg).

A certain dynamic at work will be the inclusion of things that may not even be apparent as art at first, coexisting with virtual masterpieces of traditional forms. The works, which represent a highly diverse range of mediums, from established 20th century masters to cutting edge contemporary artists, will associate with various states of deterioration and repair, forging unusual and unforeseen connections between old and new work.

While not an exact follow-up to DiBenedetto's last curatorial effort, Loaf (2000), which involved sculpture exclusively, Slough does bring back some of the same artists.

Proposed artists include: Vito Acconci, Joe Bradley, Werner Büttner, Dan Colen, Carroll Dunham, Keith Edmier, Tony Feher, Lucio Fontana, Jessica Jackson Hutchins, Eugène Leroy, Markus Lüpertz, Jon Kessler, Fabian Marcaccio, Jessica Craig Martin, Matthew McCaslin, Pat McElnea, Jonathan Meese, John Miller, Malcolm Morley, Larry Poons, Hanneline Rogeberg, Dieter Roth, Alexander Ross, Bill Schwarz, Mike Scott, Michelle Segre, Frank Stella, Philip Taaffe, and Andy Warhol, among others.
water tank pool bosque co tx





theres a collectors club for everything





the big book of cattle brands

via things mag blog



The new five-block-long mall is the largest of a series of such spaces that now stretch from the Theater District down to Herald Square and Madison Square Park. Conceived by the city's transportation commissioner, Janette Sadik-Khan, the plan is partly inspired by the redevelopment of downtown Copenhagen, many of whose medieval streets and plazas have been closed off to cars in the past decade.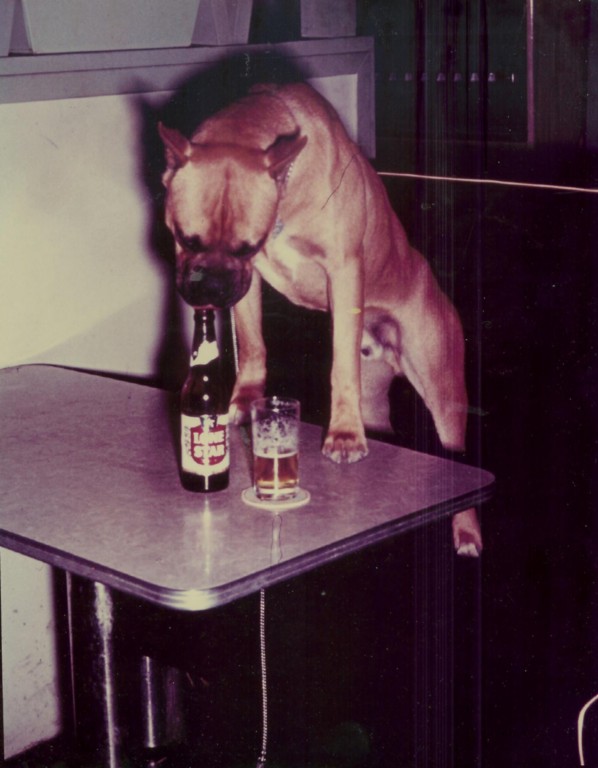 what kind of watch does mickey mouse wear?

a spiro t agnew watch.





UbuWeb now hosts 1000 avant-garde films by over 500 artists in our Film and Video section. To celebrate, we've upgraded our streaming player so that finally, UbuWeb videos can be viewed full-screen as well as embedded in your web pages and blogs. Ubu would like to salute Max Fenton for making this all possible.
studio 360
The late artist Sol LeWitt was famous for huge wall drawings created directly on the walls of a museum or a collector's home. When WNYC's Mark Phillips saw one, he decided to recreate it in his own apartment. But is it "real," or is it plagiarism?
paula coopers conclusion: no, not without a certificate.
another experts conclusion: by following instructions for wall drawing no. 1211, its a lewitt, but not resalable. if you were a garage band covering satisfaction it would be still be satisfaction.
my conclusion: ask enough people a question and eventually you will hear the answer you were hoping for.
Producers, writers and musicians Kenny Gamble and Leon Huff founded the legendary record label Philadelphia International and helped pioneer the sound of Philadelphia soul.

Together, Gamble and Huff wrote and produced over 170 gold or platinum records, including "Love Train", "Me and Mrs. Jones" and "If You Don't Know Me By Now". Their 4 CD box set is called Love Train: The Sound of Philadelphia.

In March of 2008, the duo was inducted into the Rock and Roll Hall of Fame.


wolfram alpha search engine





All this tentative handling of what might be bad news is the flip side of the secrecy which runs the art world. Failing businesses normally shout their demises from the rooftops: 90% OFF! EVERYTHING MUST GO! But the art world, with its very private faux gentility, must coat itself with the germ-killing hand-cleanser of denial. It is an emotion as old as civilization, shame, and it is driven by shame's shameless purveyors, the self-regarding wealthy, quick to snap you up when things are hot and the first to deep-freeze you when things go cold.
from the scrap value desk:
British police say they have figured out what happened to a two-tonne Henry Moore sculpture stolen in 2005, sparking a global hunt for the thieves.

The massive bronze sculpture, known as Reclining Figure, was taken from the 28-hectare estate that is home to Moore's former studios, barns and gallery in Much Hadham, Hertfordshire — about 50 kilometres north of London — on Dec. 15, 2005.

At the time, police had surmised that the theft of the 3.4-metre-long sculpture, created 1969 to 1970, was ordered by a private art collector.

Now, they say it was probably melted down and sold for no more than £1,500 ($2,678 Cdn) as scrap metal.
via afc
miriam from nortons kicksville 66





marfa stewart meets steam punk on mildred's ln

i admit to being stuck in the 70's but at least i can remember the 70's. who was it comparing rockabilly clones to renaissance fair freaks? get with it people. im talking to you civil (and revolutionary) war battle reenactors.





Friends of the Loews Theatre finally has a solid lease agreement with Jersey City after more than five years.

pronounced: Low-ees