Schwarz
---
View current page
...more recent posts
rock and roll from the tv and movies - do you have 7:45 to let jerry lee shake it?


[link] [add a comment]




A girl and a gun? An appreciation of Hollis Frampton's cinema begins with the admission that a film requires something far simpler than Jean-Luc Godard's basic recipe. Frampton, who died in 1984 at age 48, thought the perfect film would project a rectangle of white light. "But we have decided that we want to see less than this," says Frampton's narrator in his statement of principles/performance piece A Lecture. "Very well."

Frampton may have decided it was foolish (and, on a basic cognitive level, impossible) to deny audiences the familiar and expected pleasure of narrative--none of his films resemble that Platonic ideal of white light. (nostalgia), his best-known film and a clear masterpiece, presents a familiar autobiographical scheme, as the narrator reminisces over a series of thirteen photographs. But the presentation is dissonant, and the viewer is only gradually taught how to watch the film. The photographs disintegrate into ashes on a hot plate, beginning with "the first photograph I ever made with the direct intention of making art" and ending with something that makes him believe "I shall never dare to make another photograph again." So explains the narrator, who in the first deliberate act of misdirection is not Frampton but his friend the Canadian filmmaker Michael Snow. (The voiceover gets exceedingly nested when Snow, narrating for Frampton, refers to Snow, saying with resignation, "I wish I could apologize to him.") He perpetually refers to the forthcoming photograph rather than the one smoldering before the viewer's eyes, creating a disjunction between sound and image. As soon as a new image appears, we are trying to reconcile it with the previous vignette while simultaneously listening to the narrator's recollections and regrets. In other words, we can't help but experience nostalgia. The result is alienating but rarely frustrating. (nostalgia) is a poignant depiction of the elusive nature of memory, even in an age of mechanical reproduction, as well as a deadpan prank. The critic Michael Joshua Rowin has referred to the film's final sequence--which hints at a terrifying mystery in the next photograph, one we will never see--as a three-minute retelling of Michelangelo Antonioni's Blow-Up.
not too much web documentation of national lampoons foto funnies. the series usualy involved a nude woman dropped in to some mans world situation. the format was a photographic interpretation of comic strip (funny paper or funnies) story frames. by this time in the early 70's underground comix and doonsberry * had helped re established an adult interest in the serial frame comics reading format. i offer this posting in connection to sally mccays recent academic style essay on GIF art. in connection to GIF etymology in general and specifically LM's mention [ "I find viewing films frame by frame much more formally interesting than looking at the perfect illusion of motion that they result in." ] of her GIFs distance from animated cinematic smoothness. rather a jumpy connected rhythm of readable narrative. a sort of splitting the difference between unique ideas established per (comic strip) frame and the cinematic ease in viewing of a full rate of fps ** film experience.




* there were many soap opera / adult interest type series runing in daily news papers ie steve canyon and apartment 3-d.

** muybridge



the cavemen on gimmick rock





the umbrella house sarasota fla

ree



tv cello (1984) "can we get paris?" "yes."





portsmouth sinfonia hall of the mountain king





chris burden beam drop





the paper dress

yellow pages and campbells soup





whaledreamers








Lee Lozano isn't exactly a household name--even in art houses. But in the 1960s and early '70s, she was very much part of New York's art scene; she knew everyone and is remembered as an intense and engaging figure (her inamorati included such diversely talented men as Dan Graham and Joey Ramone). To say the least, Lozano had a strange--and brief--career; though lasting just over a decade, it encompassed a series of distinct styles and practices. For several years, she exhibited regularly, including group shows at Richard Bellamy's Green Gallery in 1964 and 1965. Later she distanced herself from the art world before finally dropping out altogether.
self-kleptomania





flip book animation fps
value theory





the americans





Mountain Retreat in Queenstown / New Zealand by Fearon Hay Architects

justin found this and its stunning



(from the collection of) olivier mossett "Portrait de l'artiste en motocycliste" October 11th at the Centre National d'Art Contemporain de Grenoble

(pdf) press release with dialog between bob nickas and olivier. (highly recommended reading for enthusiasts of one-color paintings and found object art.)



nyt maine cabin construction diary





people of walmart

via adman



the wtc a building project like no other

via things and reference library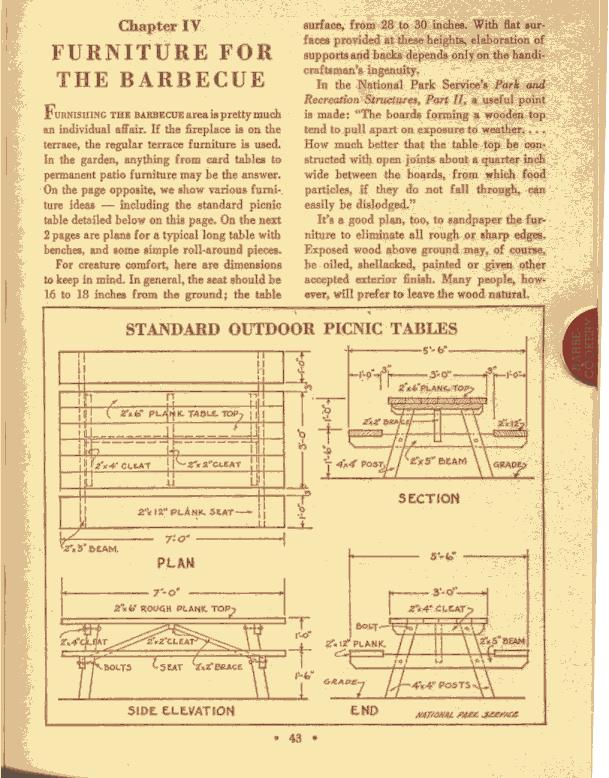 norms picnic table plans





big slabs





house dijk