Schwarz
---
View current page
...more recent posts
Chip Taylor attended Archbishop Stepinac High School in White Plains, New York. After an unsuccessful attempt to become a professional golfer, Taylor entered the music business. He wrote and composed pop and rock songs, both alone and with other songwriters including Al Gorgoni (as the duo Just Us), Billy Vera, Ted Daryll, and Jerry Ragovoy.

Taylor's best known songs are "Wild Thing", which was originally recorded in 1965 by Jordan Christopher & The Wild Ones but became best known as a 1966 hit single for The Troggs (and a 1967 live performance by Jimi Hendrix), and "Angel of the Morning", a hit first for Merrilee Rush in 1968, and then becoming an even bigger hit in 1981 for country-pop singer Juice Newton (whose single sold more than a million copies in the United States). Other Taylor compositions that made entries onto the pop and country charts include "He Sits at Your Table" (Willie Nelson), "I Can't Let Go", "The Baby" (The Hollies), "Worry" (Johnny Tillotson), "Make Me Belong to You", "I Can Make It With You" (The Pozo Seco Singers, Jackie DeShannon), "Any Way That You Want Me" (The Troggs, Evie Sands, Juice Newton), "Step Out of Your Mind", "Country Girl City Man", "I'll Hold Out My Hand", "Try (Just a Little Bit Harder)" (Janis Joplin) and "Lonely Is As Lonely Does" (The Fleetwoods). Country hits written and composed by Taylor include "Sweet Dream Woman" (Waylon Jennings), "A Little Bit Later On Down the Line" (Bobby Bare) and "Son of a Rotten Gambler" (Emmylou Harris, the Hollies, Anne Murray).
interviewed and featured on michael shell
y wfmu
hunt and tony sales on rundgren radio





Four years after Katrina, the rebuilding of New Orleans is not proceeding the way anyone envisioned, nor with the expected cast of characters. (If I may emphasize: Brad Pitt is the city's most innovative and ambitious housing developer.) But it's hard to say what people were expecting, given the magnitude of the disaster and the hopes raised in the weeks immediately following. Seventeen days after the storm, President George W. Bush stood in Jackson Square and promised: "We will stay as long as it takes to help citizens rebuild their communities and their lives." The terms we, as long as it takes, and help turned out to be fairly elastic. The Federal Emergency Management Agency shuttered its long-term recovery office about six months later, after a squabble with the city over who would pay for the planning process. Since then, depending on whom you talk to, government at all levels has been passive and slow-moving at best, or belligerent and actively harmful at worst. Mayor Ray Nagin occasionally surfaces to advertise a big new scheme (a jazz park, a theater district), about which no one ever hears again. A new 20-year master plan and comprehensive zoning ordinance was being ironed out early this summer, but it remains subject to city-council approval. A post-Katrina master plan has been under discussion since before the floodwaters were pumped out.

In the absence of strong central leadership, the rebuilding has atomized into a series of independent neighborhood projects. And this has turned New Orleans—moist, hot, with a fecund substrate that seems to allow almost anything to propagate—into something of a petri dish for ideas about housing and urban life. An assortment of foundations, church groups, academics, corporate titans, Hollywood celebrities, young people with big ideas, and architects on a mission have been working independently to rebuild the city's neighborhoods, all wholly unconcerned about the missing master plan. It's at once exhilarating and frightening to behold.
via jim louis
indigo







The paintings exhibited here in the gallery represent the first works in which Buren started using a pre-printed fabric to express his vision. Up until this point, the artist had been painting colored shapes, specifically stripes, on various fabrics and colored bed sheets. In September of 1965, while in a Parisian market, Buren found different kinds of commonly used pre-printed striped fabrics, including one with alternating white and colored stripes. Buren realized this was the perfect medium in which to create his work, reducing his paintings to their simplest visual and physical elements and ridding them of allusion or subjectivity. Each stripe has a standard width of 8.7cm and was limited to the colors green, yellow, blue, red, orange, brown, and black interspersed with equidistant white bands. Given these standardized limitations, Buren varied the size and proportion of the canvases. He would then apply white painted lines or scalloped patterning at the edges of these canvases to differentiate his work from a readymade. The artist was able to break down the paintings to the very basic components of the work – a partly painted surface, a support and its surroundings.
In 1844, the missionaries in Mangalore, who knew a little about weaving business, took the initiative and started a weaving industry to give employment. Local weavers were also employed to train young boys. The looms of Basel Mission at Mangalore were pioneering and it was because of master weaver, John Haller that Khaki got its global recognition.

However, there is an interesting reference to the birth of Khaki. Sir Henry Lumsden, who was stationed in India in 1846, dyed his cotton pajamas with a plant extract, mazari, to create a uniform more suitable to the climate than the traditional red felt issued at the time. Its tawny color, similar to the region's saffron dust, helped the clothing to blend in with sand. The term 'Khaki' comes from the Hindi and Urdu word for 'earth' or 'dust-coloured' .

Lumsden commanded a British army unit in the Punjab. The uniform at that time included resplendent white trousers worn with red tunics. He began wearing pajama bottoms, primarily to find a more comfortable alternative to the trousers in the tropical Punjab heat. The pajamas were of a lighter material and less tightly fitted.

To disguise them somewhat, he decided to colour them with a dye that would blend in with the local terrain. He decided to use mazari, a native plant. Lumsden soon realized that his new uniform has another advantage than just comfort. His new Khaki uniform trousers were more suitable in battle than the very conspicuous white pants and red tunic. There were real advantages to being able to blend in with the terrine.

John Haller, a trained European weaver, introduced in 1851 the first handloom with fly shelter cottage industry in Mangalore. He also invented new dyes and colour out of indigenous ingredients. The invention of Khaki dye is attributed to him.

Lord Robertson who visited the weaving establishment was recommended the newly invented Khaki for the British army uniform the world over. The factory was the most important work of the Basel Mission started in the district in 1865.

Haller set up a laboratory and began experimenting with methods for dyeing and weaving fabric. He began to market Khaki and eventually the fabric was adopted by the British Armed Services as the material for uniforms for their troops around the world. Haller expanded production by importing twenty-one looms from Europe, thus upgrading the weaving industry from a cottage industry to a small manufacturing industry.

He experimented with the sap of the bark of the semecarpus tree, and here found the colour that came to clothe the marching men of many nations.
More than four decades into his career Frederick Wiseman remains the most prominent invisible man of American documentary film. His movies offer no voice-over, no talking heads, no graphics or intertitles: in other words, none of the cues and signposts we have come to expect from nonfiction films. Mr. Wiseman, who turns 80 in January, has likened his approach, to "getting rid of the proscenium arch in the theater." This dictum applies even when his subjects are on an actual stage, as in "La Comédie-Française," his 1996 study of that venerable repertory company, and his latest film, "La Danse," another French cultural immersion, this time with the Paris Opera Ballet.
via kc
—until one audience member pointedly read out the advertised copy for the talk, which promised a discussion of the fate of modernism and modern art history. A round of applause followed. Krauss bit back by declaring that she wasn't saying farewell to modernism just yet, and Bois admitted he didn't believe in postmodernism. The fireworks finally arrived when someone from the Open University asked if the book was meant as a riposte to the OU's own textbooks on twentieth-century art. Krauss tried to unravel their different understandings of modernism and theory and the implications of each for pedagogy but concluded: "Those OU books are inept and confusing, voilà!" The session finished up with an assessment of how important it is that the fab four are also critics. Krauss: "My conviction that Richard Serra is the greatest living artist affects my art history." Bois gave an ironic thumbs-up to the audience—voilà indeed.
-y-a b "...irony
is a crude tool.
" (pdf warning)
mid century modern diy furniture books at populuxe books





coast modern

things



Not everybody can live on a secluded parcel of land in the Hollywood Hills. But for a long time, Shulman's potent images helped convince Southern Californians that their goal should be to live in a single-family house with a private garden somewhere -- even if it were to be built by companies like the Irvine Corp. on property a lot more than two miles from Hollywood Boulevard.

For all those reasons, the documentary operates, however indirectly, as a long proof in support of what might be called Shulman's Law of Unintended Consequences.

Shulman's best photographs undoubtedly qualify as art. But he was very much an artist for hire, and his work was in nearly every case patently promotional, as he was happy to admit. What remains out there, waiting to be tackled, is the question of what, in the broadest sense, he was promoting -- and what the runaway success of that effort has meant for architecture and for Los Angeles.
via things
26 abandoned gas stations (interesting if you can pretend its not art)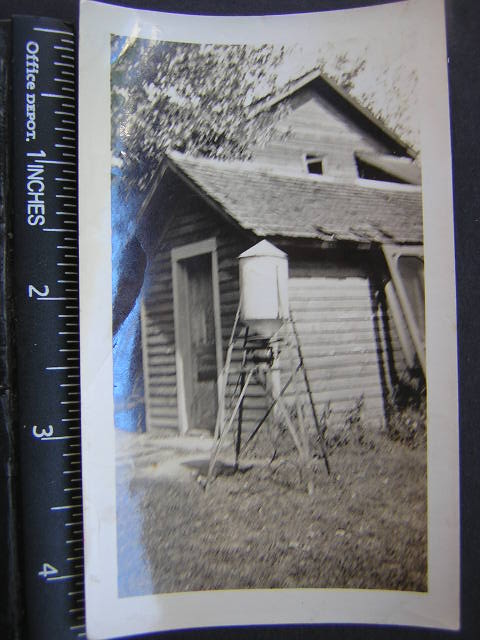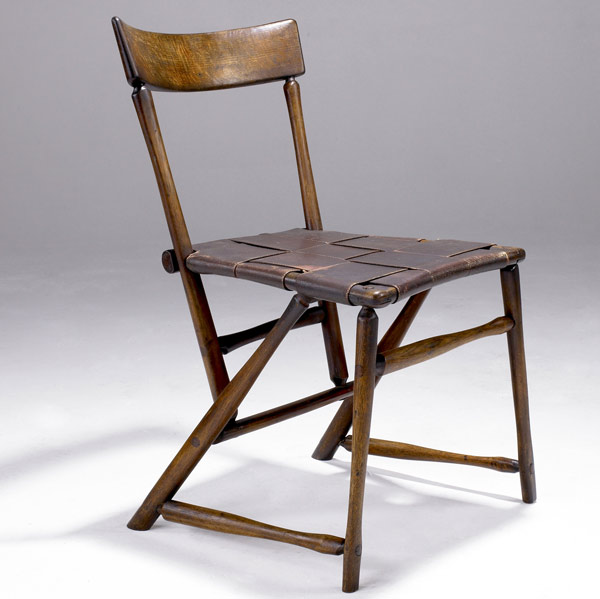 WHARTON ESHERICK Hammer-handle chair with burgundy leather webbed seat.

from rago



Détournement, the reuse of preexisting artistic elements in a new ensemble, has been a constantly present tendency of the contemporary avant-garde, both before and since the formation of the SI. The two fundamental laws of détournement are the loss of importance of each detourned autonomous element — which may go so far as to completely lose its original sense — and at the same time the organization of another meaningful ensemble that confers on each element its new scope and effect.

Détournement has a peculiar power which obviously stems from the double meaning, from the enrichment of most of the terms by the coexistence within them of their old and new senses. Détournement is practical because it is so easy to use and because of its inexhaustible potential for reuse. Concerning the negligible effort required for détournement, we have already noted that "the cheapness of its products is the heavy artillery that breaks through all the Chinese walls of understanding" (A User's Guide to Détournement, May 1956). But these points would not by themselves justify recourse to this method, which the same text describes as "clashing head-on against all social and legal conventions." Détournement has a historical significance. What is it?

"Détournement is a game made possible by the capacity of devaluation," writes Jorn in his study Detourned Painting (May 1959), and he goes on to say that all the elements of the cultural past must be "reinvested" or disappear. Détournement is thus first of all a negation of the value of the previous organization of expression. It arises and grows increasingly stronger in the historical period of the decomposition of artistic expression. But at the same time, the attempts to reuse the "detournable bloc" as material for other ensembles express the search for a vaster construction, a new genre of creation at a higher level.
SI
rago fall 09 auction online catalog

thx ree




Venom and Eternity, or Treatise on Slime and Eternity (1951)





Self-healing Concrete

via vz



lichtenberg figures

via vz



rockpile





american routes archive / whole lot of good shit in this archive of ten years worth of shows

pipe dreams archive

american public media





emerson: coen+partners





brett king builder bucks co pa