Schwarz
---
View current page
...more recent posts
the ciao manhattan tapes


[link] [add a comment]


Railway luggage racks

justin found this one
[link] [add a comment]


Dieter Rams at the Design Museum


[link] [add a comment]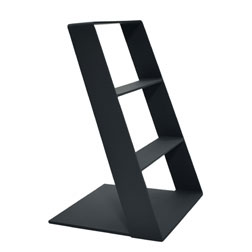 Price £554.00 The Heaven Freestanding Stepladder is made from aluminium sheet metal and unlike most step ladders doesn't have a corresponding support side. Instead the Heaven ladder's all in one construction means the base forms the overall support - giving Heaven a sculptural appearance.
[link] [add a comment]


shed house, skye


[link] [add a comment]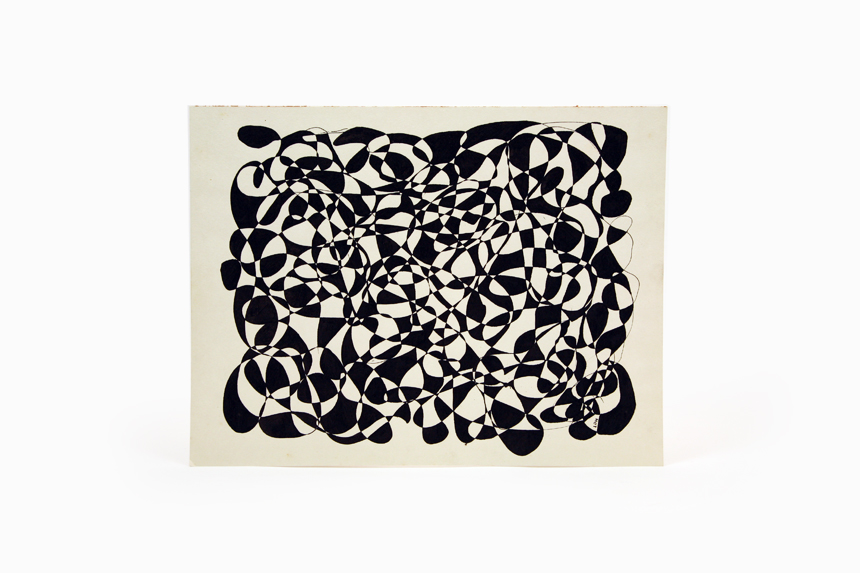 Optical Art (Ovals) 1966 LBH ink drawing 12 x 9 in. Price: $60
[link] [1 comment]


coca-cola out of costco


[link] [add a comment]


music from free creek



[link] [add a comment]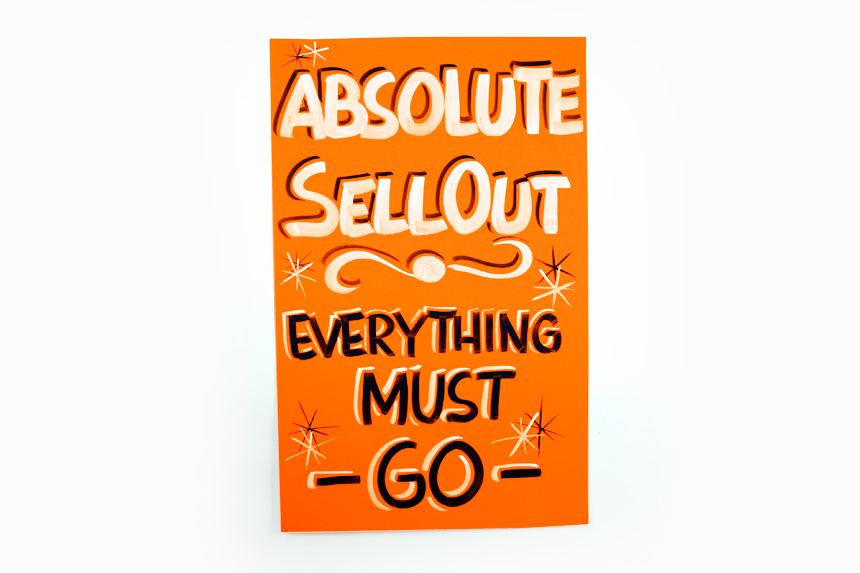 Everything Must Go This sign was used to close down stores all across America. Hand-painted by Amish artist Margret Fine. acrylic on posterboard 44 x 28 in. / reference library found this


[link] [3 comments]


gw bush library (place where they keep the incriminating evidence?) plans revealed / this place is so dallas. yeach!


[link] [1 comment]


Reporting from Atlanta - In a ruling that could leave the government open to billions of dollars in claims from Hurricane Katrina victims, a federal judge said late Wednesday that the U.S. Army Corps of Engineers had displayed "gross negligence" in failing to maintain a navigation channel -- resulting in levee breaches that flooded large swaths of greater New Orleans.

U.S. District Judge Stanwood R. Duval peppered his 156-page decision, issued in New Orleans, with harsh criticism of the Army corps, at one point citing its "insouciance, myopia and shortsightedness" in failing to maintain the Mississippi River-Gulf Outlet, known locally as MRGO.

For more than 40 years, the judge said, the corps had known that a crucial levee protecting suburban St. Bernard Parish and the Lower 9th Ward neighborhood would be compromised by the deterioration of the channel. The corps had "myriad" ways to address the problem, he wrote, but failed to do so.
the hound on tony joe white





the robert isabell collection





disneys nine old men





proper design w/ gorton steam valves





counter top bottle tree

vz



nickle plated airport runway light

via vz



road food

vz



First of all, you will notice that the word 'band' is in quote marks, only because, although you will indeed have a band name, it is highly likely that your industrial project will be completely solo. Never use your own name; always refer to the band name when referring to your work.

Since the whole idea of Industrial Music is to convey the complete fusion between Technology and Humanity, it is imperative that the band name will reflect this. Ideally, the name should have 2 words, with the first being a prefix, usually implying a technological concept, having to do with computers or any scientific field of your choice, and the second being a word, usually implying a human concept, such as a part of the human anatomy or physiology, some biological term, or, even better, a psychiatric term. Ideally, it should also be a word reflecting something that is diseased or mutated. Human diseases are great words to be used in band names; Dog diseases are even better ( e.g., rabies, distemper, kennel cough). When in doubt, it is always good to use the title of an old Skinny Puppy song (or, better yet, an obscure passage of Skinny Puppy's lyrics) for your band name.

Finally, adding a small Germanic prefix before the band name will give you a lot of credibility. For example, just the addition of a simple 'Die,' 'Das,' or 'Der' to the band name will make many people think that you hail from Essen, in the Ruhr Valley (the most industrial part of Germany), even though you may, in fact, hail from Kansas City. Spelling in a German way is also essential (even using German words, it helps to have taken German in highschool, although we will talk more about that in the 'vocals and lyrics' section of this guide later on), especially the use of accent marks and umlauts, although, be very careful not to use too many umlauts, since this can make you look like a Swedish death metal band. The simplest way to 'Germanify' your band name is to use a lot of K's, and replace any word that normally uses a 'C' with a 'K' (e.g., Mechanic should be replaced by Mekkanik).

Here are some examples of acceptable prefixes (reflecting technology or biology): elektro-, cyber-, neural- (or neuro-), bio-, geo-, neo-, terminal, somato-, trans-, sonic, magnetic

Here are some examples of acceptable words to use after the prefixes: christ, blastoma, tumor, implant, function, capillary, psychosis, carcinoma, carcinogen, mutation, wire, hemoglobin, nerve, myopia, manipulation, renal failure, influenza, schizophrenia, diptheria, castration, starvation, ebola

As you can see, the possibilities are endless. Medical textbooks provide some valuable inspiration. If you use an obscure scientific term, others may think that you are quite learned, and, in fact, may have gone to university to obtain some sort of scientific degree, and that you can quit industrial music at any time to go work at (Bio-Tech firm of your choice), but, because of your dedication to industrial music, you have foregone this lucrative career.

Finally, you don't really have to follow the old rule of being careful not to give yourself a band name that is already taken. In fact, if you do take on a band name from an already existing industrial band, provided they are obscure enough and release their albums on a different continent from yours, people will probably think their releases are yours. If, though, word gets out that you have to change your name, then make sure that this legend is repeated ad infinitum by your fans. For example, 'His band used to be called Implant, but he had to change it to Neural Implant, because there already is a band called Implant from Belgium.' This will make your fans sound like they really know about the music scene, and will imply that your music appeals to people who listen to European industrial bands.
hungry i







via abaton facebook



afc parsing the new museum controversy





custom vinyl lettering