Schwarz
---
View current page
...more recent posts
ancient kauri wood

antique wooden bowling alley lanes

more from old wood workshop / via vz
[link] [2 comments]


Xeros Residence – Phoenix by Blank Studio

justin found this one
[link] [3 comments]


Sony Legacy To Release 70-CD Miles Davis Box Set


[link] [2 comments]


Nothing lasts forever. Not even the most recognizable of automotive designs, on sale off and on since 1938.

At the Los Angeles Auto Show, Volkswagen announced the end of production for the current New Beetle. The VW display at LA showed "Final Edition" coupe and convertible models. The aptly named New Beetles go on sale this spring, and then production is over.
(A planned community is a pseudo-community, a nominally social space in which everyone is an obedient, well-oiled robot, a nominal human being programmed by instrumental reason. At least in public; in private the robot may come apart -- regress to a shabby humanity -- although the Bauhaus, like the feminists whose motto is "the private is the political," wanted to collapse the difference -- erase the boundary -- between the public and the private. This is partly why today the private eagerly becomes public, and why they are readily confused, as "reality television" and so-called social networking -- much of it seems anti-social -- show. They standardize the psychosocial just as the Bauhaus standardized art, each reducing content, be it human or esthetic, to a pro forma ritual.)

Ludwig von Bertalanffy, the developer of General System Theory, argued that the modern "crisis" was caused by the conflict between an open system organic model of human behavior and a closed system robot model of human behavior -- and by implication the lifeworld -- and in the Bauhaus the robot system has won the battle, at least on the battlefield of art. But technology was well on its way to conquering the lifeworld before it conquered art, suggesting that the Bauhaus was fitting art into technology rather than using technology to make art. The Bauhaus described itself as a "unity" of "art and technology," but I would say it confirmed technology's triumph over art rather than art's triumphant appropriation of technology. The Bauhaus endorsed and adapted to technology, not vice versa.

And a not very sophisticated -- indeed, a rather skin-deep -- technology at that: the Bauhaus copied -- mimicked -- the streamlined, simplifying look associated with technological efficiency, stripping art down to its objective, "pure" essentials -- geometry and material taking pride of place among them -- thus desubjectifying it. They wanted the modernizing look of technology, not its substance, which is more complicated than they could imagine. Their esthetic fundamentalism can hardly be called technologically ingenious, unless one is ignorant enough to misconstrue their "de-regularizing" arrangements of the modules of the grid as brilliant engineering. It adds an air of quasi-flexibility and pseudo-intricacy to the otherwise rigid grid, deceiving us into believing that freedom, change and unlimited movement are possible within its unchanging structure, emblematic of inflexible authoritarian society ("friendly fascism?"). The grid's modules are like cells in a prison, and while the prisoners are allowed to exercise -- flex their muscles and move about restlessly, as though expressing themselves spontaneously -- in the prison's yard, they remain confined within its claustrophobic boundaries and depressing sameness. The module is a cog in the grid machine, and the cog can't escape its "system."

This desubjectification of art -- correlate with its over-objectification -- is exactly where the Bauhaus and the Nazis make common cause. Both regarded Expressionism and Surrealism as "degenerate." Both sought to exterminate "low," "fuzzy," "surreal" subjective expression and replace it with "high-minded," "crisp," "real" objective art (pure, self-sufficient form not obscured by evocative decorative ornament for the Bauhaus) -- self-righteously "perfect" art bespeaking an industrial idealism. Both wanted to create ideal societies. Both were ruthlessly utopian and inbred -- the Bauhaus wanted an inbred art, the Nazis wanted an inbred society -- forms and Aryans incestuously breeding in eugenic pursuit of an imagined pure, perfectly formed breed of art and human being. Both expected technology to do the eugenic work, as though technology would guarantee the ideal and absolutely pure and was ideal and pure in itself. The Bauhaus ideal of pure, well-managed art and the Nazi ideal of pure, well-managed Aryan society were curiously correlate however ostensibly at odds. After all, the Nazis were great advocates of industrialism, and also had a totalitarian ideology. Just as the Bauhaus wanted a one-dimensional art -- totalized and stereotyped art as exclusively geometrical, with whatever pseudo-expressive variations bringing the geometry to quasi-life, like a robot going through the motions of dancing -- so the Nazis wanted a one-dimensional society, that is, a society in which there was only one kind of "authentic" human being.
bring back the old sun maid rasins babe!





charlie brown christmas tree







heinrich-siegfried bormann - visual analysis of a piece of music from a color-theory class with vasily kandinsky - october 21, 1930





hulu list...





What's notable about the present attack on "conceptual" art by Dutton and many, many others is that it is a symmetrical, distorted reflection of the very critique of "traditional" art that led artists to adopt diverse "conceptual" strategies in the first place. A great many of these (e.g. process art, abject art, performance art) attracted the zeal of their purveyors in the '60s, '70s and '80s because they seemed to promise some kind of critique of the art market. Traditional art forms like painting and sculpture were -- and still are, in some circles -- considered to be corrupt, because the objects they produce lend themselves to being sold, owned and traded. Barbara Rose expressed this silly conception in a particularly hyperbolic passage from the Partisan Review: "For some time now I have felt that the radicalism of Minimal and Conceptual art is fundamentally political, that its implicit aim is to discredit thoroughly the forms and institutions of dominant bourgeois culture."

The fact that such strategies devolved inexorably into their own sort of market-friendly style just proves a point. On both sides, "traditional" and "conceptual," the perceived ill of the other is actually just the displaced face of the market itself, with its tendency to transmogrify and vulgarize everything. Which should provide a lesson for critics about the kind of promises they make for art: There are no formal or esthetic solutions to the political and economic dilemmas that art faces -- only political and economic solutions. Consequently, the only critical temperament that makes any real sense is an eclectic one that doesn't build up one or the other side into the answer for problems that they both share.
From 1967 to 1969, Tommy and Dick Smothers challenged the censors at CBS and the political establishment who tried to tame their wildly popular — and politically left-leaning — show, The Smothers Brothers Comedy Hour. The brothers lost their show, but later won a battle in court. TV critic David Bianculli joins host Terry Gross to talk about the legendary comedy duo who tackled political issues and censorship.

Based on extensive interviews with the Smothers Brothers and other key players, Bianculli describes the siblings' lives both onscreen and behind the scenes in a new book, Dangerously Funny: The Uncensored Story of the Smothers Brothers Comedy Hour.
used theatrical drapes

via vz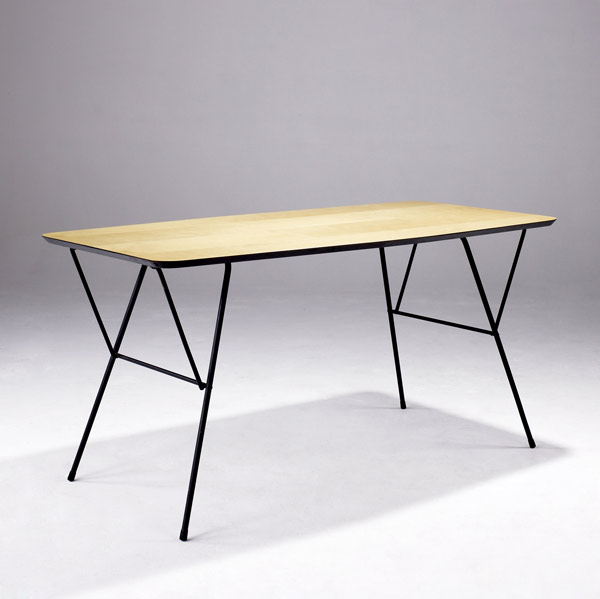 706 TEPPER/MEYER / FRED MEYER (San Francisco) Versitable with birch laminate top on enameled wrought-iron base. (Included in the Museum of Modern Art"s Good Design Exhibition, New York, 1953.) Tepper/Meyer decal. 29 1/2" x 60" x 29 3/4"





Ac-cent-tchu-ate the Positive



The music was written by Harold Arlen and the lyrics by Johnny Mercer, and it was published in 1944.





Beach Coastal Summer House Vestfold 2 by Jarmund Vigsnæs AS Architects MNAL (JVA)





Beach House with Open Space Patio in Huentelauquen by Izquierdo Lehmann

justin found this one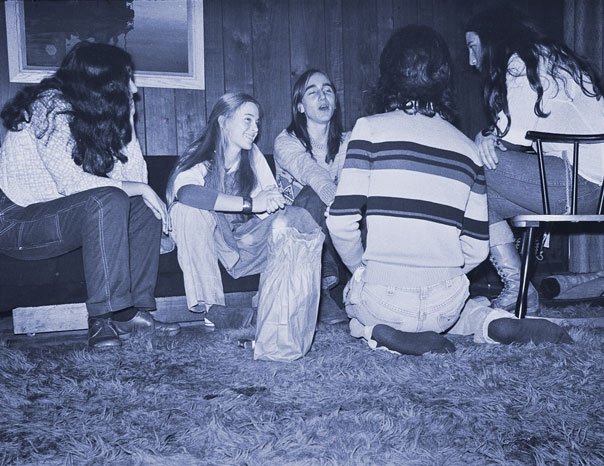 center for documentary studies duke univ





9h capsule hotel tokyo





fire in my bones





diggers papers
Idea-rich early announcement broadside for an event that happened on either April 2, 1967 or April 9, 1967. Author is anonymous, as most of the best Diggers documents are, but one would guess that Peter Berg, Lenore Kandel and (perhaps?) Peter Coyote and Emmett Grogan had something to do with the specific text laid down here. The concept of "life-acting" is made explicit; street theater is made literal; life becomes play.
via vz
the ciao manhattan tapes





Railway luggage racks

justin found this one



Dieter Rams at the Design Museum