Schwarz
---
View current page
...more recent posts
Atelier Calder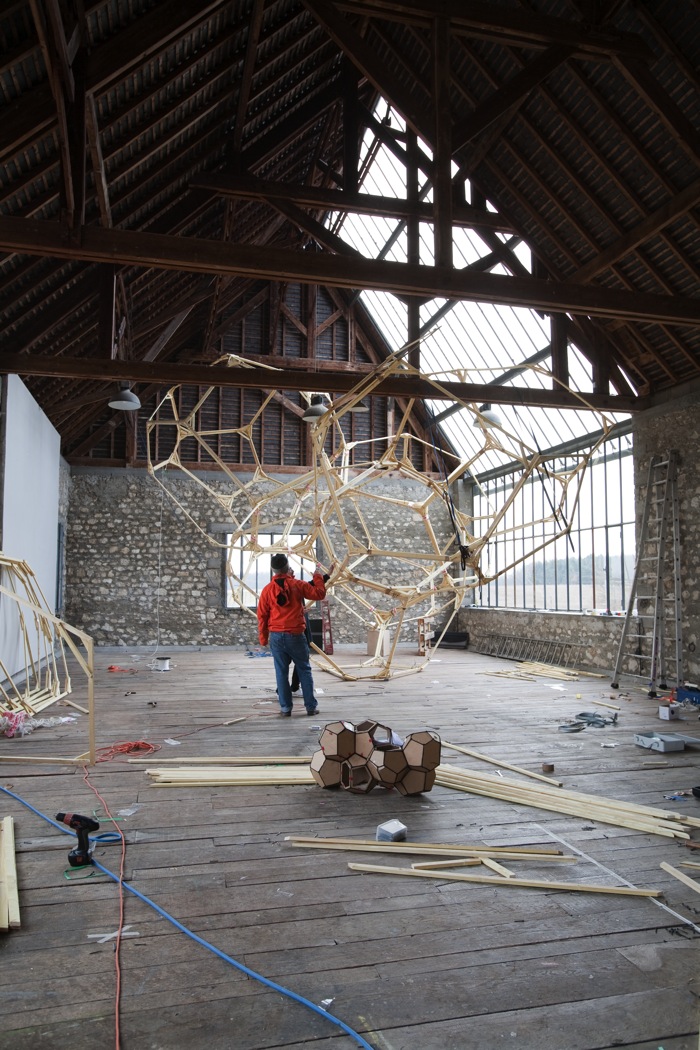 [link] [add a comment]


talavera tile mexico


[link] [add a comment]


rolling stones nelcote rehersal tapes


[link] [add a comment]


frank rohloff map of the world


[link] [1 comment]


diy pool / corrugated tanks

solar heater

windmills and watertanks / water towers
[link] [1 comment]


bob dylan theme time radio hour archive


[link] [1 comment]


donald judd glass house cistern. er, Untitled site specific concrete sculpture, 1971.


[link] [add a comment]


I think it is a mistake to call Jeanne-Claude an "artist." She was something far more important to the culture of our times: a shameless, publicity-mad self-promoter determined to wrap the world in the small conceit of a puckish little man with a genius for drawing.
Because who doesn't wonder what Donald Judd read (or didn't read), the Judd Foundation has launched a cool online toy: An accounting of the 13,004 books in Donald Judd's Marfa library (10,718 of them unique with the rest being duplicates). A Judd Foundation press release says that the project took 3,500 hours to complete. (The library is part of 'The Block' in downtown Marfa.)
early barn light repro

via vz



from the netflix que:
When estranged father, dreamer, and visionary architect Glen Howard Small bequeaths his daughter the task of writing his biography, she answers instead with a provocative film about his precarious career and thorny private life. At 31, Glen Small, founder and faculty member of the internationally acclaimed Southern California Institute of Architecture, was a rising star. At 61, he can barely pay his bills. In My Father, The Genius, filmmaker Lucia Small digs deep to explore the delicate tension between her father's obligations to family and his life-long passion to "save the world through architecture."
rip lena horne





6 container house parts 1, 2, 3





new virtually silent bird grinders





naturally obsessed

via ree



from the netflix que: schindler's houses

recommended!



from the netflix que:

NOTES FOR THOSE BEGINNING THE DISCIPLINE OF ARCHITECTURE





promises, promises

burt bacharach and hal david on terry gross fresh air

...then more hoarding



In spite of all that has been written about him, Eggleston remains an elusive figure, whose reticent manner has given rise to misunderstanding about his origin as a photographer. The story is often repeated that Eggleston's career began suddenly one day in 1967, when he appeared at The Museum of Modern Art with a suitcase full of his Kodachrome slides for Chief Curator of Photography John Szarkowski. Although that meeting did take place, during which a professional relationship was established, it has been endowed with a mythic quality that distracts from the most significant factors involved in Eggleston's emergence. First, he was aided by the critical acceptance of Pop Art in the 1960s and the movement's preoccupation with everyday objects as the materials of fine art. Second, his strategy of appropriating the dye transfer process, an expensive and highly archival printing method normally used for high-end advertising images of consumer goods, places him within the dominant mode of conceptual art practice in the 1970s. Third, he spent nine years cultivating a relationship with Szarkowski, working with him to edit a large number of photographs to create a portfolio that would become the basis for his solo exhibition. Szarkowski's curatorial backing was crucial in overcoming the critics' skepticism of color photography.