Schwarz
---
View current page
...more recent posts
tap tap tapping machine

via bld blog
[link] [add a comment]


ghost bikes nyc

via aw fb
[link] [3 comments]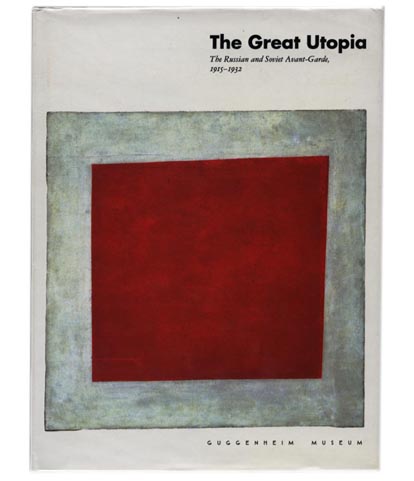 The Great Utopia: The Russian and Soviet Avant-Garde, 1915-1932 (used from $600.00)


[link] [1 comment]


"The flatness of a painting is one of the manifestations of the unequivocal expression of line and colour. Colour is not independent of line any more. Line is the border of colour. Colour does not flow over the line. It is linked with and dependent on it; it creates a unity. To eliminate duality in one direction leads to the elimination of another duality: the duality of the flat surface of the canvas with the voluminal form of shapes painted on the canvas. The painting, developing towards total homogeneity, should be a result of its innate data (flat surface and the quadrangle of its limits). (...) No matter whether in Cubism of the last period, or in Suprematism, or Mondrian's Neoplasticism - surfaces are flat, but the whole is not yet flat. The painter still looks for contrasts, when he paints in a flat way, but he does not understand what consequences this should lead to. (...) The painting should be homogenous and flat. The dramatic quality of Baroque should be opposed by the Unism of painting ." *8
reading
strzeminski
y
-a bois
pg 123
donajski's dig
ital librar
y
I have been going to such visually stultified selections from MoMA's permanent collection for 50 years and this one seemed particularly hypocritical and offensive. Here's why: there is a seamless affinity between the left-wing neo-Marxian propaganda of the art that MoMA collects and the diktat by fiat of the Bloombergian real estate expansions, bad architectural choices and plutocratic economic domination in civic life of the rich criminals on MoMA's board.

In a just realm, the left-wing sentiments permeating Halbreich's humorless show would cause museum visitors to make citizen's arrests of the shameless billionaires on MoMA's board, instead of bowing like minions to our "betters."
We [VF] asked the world's leading architects, critics, and deans of architecture schools two questions: what are the five most important buildings, bridges, or monuments constructed since 1980, and what is the greatest work of architecture thus far in the 21st century? Here are the answers from our 52 respondents, who are listed alphabetically. (Note: some people named more or fewer buildings than requested.)
not sure of the protocol, but many architects voted for them selves, sometimes for multiple projects. and the runaway winner.... FG bilbao by a landslide!!!! mind numbing how these fucks stick together. HIS BUILDINGS,
THEY LEAK!!!!!!!!
wired

via vz



blown up / overhead vs opaque vs slide projection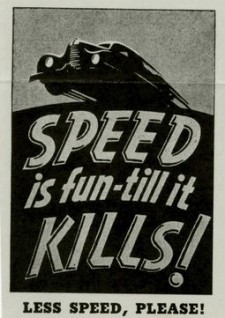 what you can get in:

Location: Peloponnese-Messinian Mani

via ree



talking mafia blocks





diggers





A

APC

OK LA

goldsmith

h p n f r h p y a c d n s

PAUL LOEBACH ON AMERICAN PRIMITIVES





ready for the house blog spot

(it's hot. dont go out side. do some yard sale and flee market shopping in the pacific nw at home on your computer)



here

YHBHS

de adirondack stijl

via reference library





t1me to m4rket m0dernism





But like much of American society, the middle-class home began to grow over time. The average size of an American house in 1950 was 983 square feet. Slowly, though, both more square footage and more amenities became part of the American dream, so that by 2004 the average home topped 2,300 square feet.

What does all that space bring? Small, out-of-the-way bedrooms like those in the Levittown houses' "expandable attics" can be used when children are at home or guests arrive, and the open plan of their main living spaces has become the kitchen/family room that is the center of the American home today. But many of the "must-have" elements in 2010, like formal living and dining rooms, are redundant. In an era of economic austerity and a seemingly permanent energy crisis, can "less is more" become popular again?

Sadly, many of the small, architect-designed houses of the postwar period have been demolished to make way for McMansions. But those that remain, and those we know about from blueprints and photographs, have much to teach us — about the efficient use of space for storage, integrated indoor and outdoor space and the way careful design can facilitate natural ventilation. When you think about how many rooms you actually use, it seems obvious that various ideas from that optimistic era could make the next decade a happier, saner one than the overstuffed times we've just lived through.
Jimmy Webb Performs Live

(stream audio)





rip rammellzee





motown meltdown vol.2

via monica wfmu





Van Dyke Parks: wholesome charm at Primavera Sound

(stream audio)



In 1968, Charles Prior Hall, a furniture designer in California decided to create the world's most comfortable chair. Taking his cue from the very popular bean bag chairs of the time, Hall filled a large inflatible vinyl bag with 300 pounds of liquid corn starch and titled his creation "the Incredible Creeping Chair."

Unfortunately, he found that when he sat in it, he tended to sink so far into the chair that he felt he was being swallowed by it. He next tried to replace the liquid starch with Jell-O ™ which soon became lumpy and uncomfortable. Finally he abandoned his idea to develop a chair and filled a rectangular piece of vinyl with water and called his creation "the water bed" (so-named after the water-filled mattresses used for over 100 years for invalids.)
2 pole barns $5k

must dismantle yourself