Schwarz
---
View current page
...more recent posts
noguchi
There was the time I went to Hawaii in 1939 to do an advertisement (with Georgia O'Keefe and Pierre Roy). As a result of this I had met Robsjohn Gibbings, the furniture designer, who had asked me to do a coffee table for him. ( I had already done a table for Conger Goodyear). I designed a small model in plastic and heard no further before I went west.

While interned in Poston I was surprised to see a variation of this published as a Gibbings advertisement. When, on my return I remonstrated, he said anybody could make a three-legged table. In revenge, I made my own variant of my own table, articulated as the Goodyear Table, but reduced to rudiments. It illustrated an article by George Nelson called 'How to Make a Table'. This is the Coffee Table that was later sold in such quantity by the Herman Miller Furniture Company.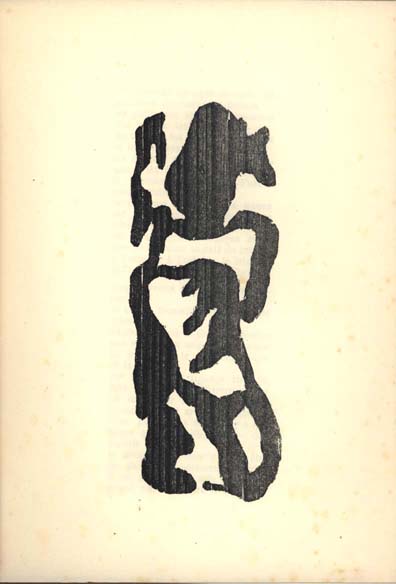 In 1915 Arp was commissioned to decorate the interior walls of a theosophical institute in Paris. He cut large paper shapes in a variety of colors and covered the walls with these "lyrical abstractions," as Richter called them. In 1916 these paper shapes evolved into amoeba-like wood reliefs which Arp painted in various colors, cut rounded holes into, superimposed in several layers, and hung on walls. Although given names suggesting representational images, few of these sculptures were anything but abstract flights of fancy. Speaking of Arp's sculpture, Robert Melville wrote in Arp that many of Arp's works could "be described as the relief maps of a poetic cosmogony: they appear to relate to Arp's avowed interest in the Pre-Socratic philosophers, and in particular to their speculations upon the originative material of things and the coherence of the natural world." Thomas B. Hess, writing in ARTNews, found that Arp's sculpture exhibited a kind of mysticism set off by his "balancing force, wit. It combines with all his philosophies to set up an equilibrium and tension of form and content."
like a broken pediment

"Ms. MacLear said that Johnson was known for weak drawing skills. He had a "high-concept" sketching style, she said. "





enid collins of texas - bejeweled wooden handbags





farm security admin color images of the effect of the depression on rural america





image page 8

Id: PA3501 PENNSYLVANIA Bucks
Camp Dormitory No. 1
City: PIPERSVILLE VIC.
Address: Old Easton Rd. at Tohickon Creek
HABS code: PA-6207-A (WASO)
SECONDARY NAMES: (No. assigned WASO 6-20-96 Brian C.)
ASSOCIATED NAMES: Kahn,Louis I.,architect
DATES COMPLETED: c1947
NOTES: HABS/HAER: 1996 Peterson Prize.
DOCUMENTATION: Drawings: 6 Photos: 8 Photo Caption pages: 1, drawings,
Written data
Location: HABS/HAER


brynmawr edu



'Architecture of the Sun: Los Angeles Modernism 1900-1970' Thomas S. Hines fleshes out the heroes of L.A. architecture with a smart look at their most important buildings.





the new farewell mills gatsch hyperbolic-paraboloid roofed snack stand at lk tbh.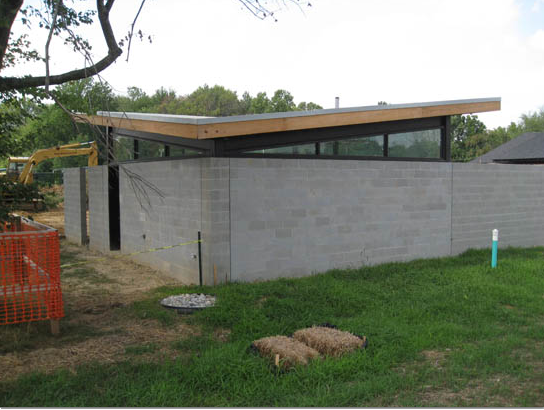 Its walls are made from concrete block the color of wet cardboard, and the mortar that holds them together seems to have been squeezed straight from a tube. You won't see a single window when you arrive at the Trenton Bath House, never mind a conventional front door.

The New Jersey summer camp that commissioned this little pool house from Philadelphia's Louis Kahn didn't think much of the results. Kahn finished the building in the scorching summer of 1955, and was immediately fired from the project. Then, the European and Japanese tourists started showing up.

The spartan pool building that Kahn created for the Trenton Jewish Community Center isn't the sort of architecture you fall in love with at first sight. It's too plain and too cerebral, especially in an age when judgments are often made from photographic eye candy. The Trenton Bath House is a building that hides its wisdom in cool, shadowy corners, and is best experienced in person.
the bathhouse was featured at its most dilapidated state in the L Kahn 2003 documentary
my architect
made by kahns son. its a corker! glad the reno is finally complete.
this is a little disconcerting: "The architects also contributed one of the missing pieces that Kahn didn't get to design properly: a snack bar. Similarly modest, its walls are built from concrete block, but of a newer vintage. Its cedar roof flutters up like a butterfly wing, in contrast to Kahn's downward pitch."
video tour
the bath house home
page
the
other bath house home
page
notes on anvil! the story of anvil

although the film reads sweetly natural bordering on naive, i suspect the (spoiler alert) victorious ending was in place from the start with the emotional ups and downs leading up merely allowed to play out. that is, its all a tactical career intervention by the films producer/director (hollywood insider and original uk uber-fan) sacha gervasi. thus a career resurrected an injustice corrected. for instance: the rock star interviews, the lawyer in prauge, the influential japanese fan, the record producer signing on (for a fee) and finally the huge show in japan all results of the director making key phone calls. "hey, its sacha gervasi. i'm doing a documentary on anvil ...blah, blah, blah and we really need you on board." still, its a worthwhile film and a good watch (you laugh, you cringe, you cry). and its nice to see an injustice, if not fully corrected, at least nudged in the right direction. a quick check of their website indicates two festival bookings in the next couple of months. ImI ImI





nyc newspaper quoting government report gives sunny out look on oil spill damage





Dialectics becomes materialist when the primacy of the object is established; yet, Adorno warns, "the primacy of the object notwithstanding, the thingness of the world is also illusory. It tempts the subjects to ascribe to the things themselves the social conditions of their production. This is elaborated in Marx's chapter on the fetish …"13 What is crucial for Adorno is to combine "tenacious opposition against that which exists: against its thingness," with a staunch rejection of attempts to identify thingness as evil.14 "In thingness there is an intermingling of both the object's unidentical side and the subjection of people under the prevailing forms of production—their own functional relations, which are obscure to them."15 While, on the one hand, thingness (das Dinghafte) stands for the subjection of people under alienating and mystifying forms of production; on the other, the thing stands for the non-identical, for that which escapes the clutch of instrumental reason. It does so more fully than the object, which is "the positive face of the non-identical"; in other words, "a terminological mask."16 Objecthood is thingness objectified, subjected to concepts in the same way that a subject is a person become concept, a legal-philosophical abstraction; a thing is to an object as a person is to a subject.
via st fb
wireless crystal radio set





mt forge in the camp





making a cast iron wok





p levine (poet)





kiss gif via chuck n fb





jerry blavat is the geater with the heater





A Passion for Collecting [PORN]: Decorating with Art and Antiques [PORN] By François Baudot, Jean Demachy





pyramid power sleep system