Schwarz
---
View current page
...more recent posts
Put up or shut up

Boycott Koch Products


[link] [add a comment]


Former ELO cellist killed in freak car accident

was crazy for elo in the day. saw them w/ miami cousins summer '73 at wpb sportatorium. edgar winter opened w/ frankenstein tour lineup - via ree
[link] [add a comment]


Michel-Étienne Turgot (1690–1751) was prévôt des marchands de Paris ("Master of the merchants of Paris", i.e. Mayor of Paris) from 1729 to 1740. His name is associated to one of the most famous maps of Paris, the ""Plan de Turgot" or "Plan Turgot", a detailed bird-eye view of Paris realized by Louis Bretez from 1734 to 1739

copy / more paris maps
[link] [add a comment]


courts hacket skull ring


[link] [1 comment]


ladies and germs the rolling stones


[link] [1 comment]


museum of useful things

via things mag
[link] [add a comment]


how much is enough station to station?


[link] [1 comment]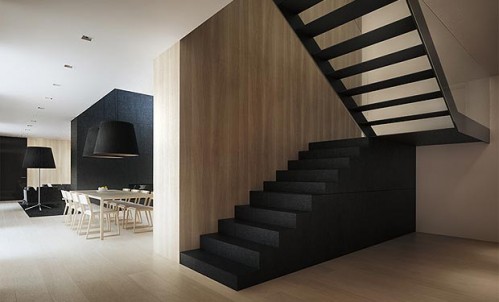 [link] [add a comment]


A plume of oil some 700 feet thick and at least 22 miles long has been detected deep beneath the Gulf of Mexico. It originated at the Deepwater Horizon blowout and consists of hydrocarbons from the well, according to measurements released Thursday.

The survey, conducted by US and Australian scientists during a 10-day research cruise in late June, represents the most detailed picture yet of undersea plumes of oil and methane from the Gulf oil spill. The researchers were surprised by the plume's relative stability as well as by an apparent lack of activity on the part of microbes to break down the oil.

The continuous plume appeared some 3,000 feet below the surface, according to data published Thursday afternoon in the journal Science's online outlet, Science Express.
By early May, the researchers were trying to track the progress of the oil spill using existing fluid dynamics models and applying them to aerial and satellite images of the area of the gulf surrounding the spill site. But Mezić says they "were not happy" with the results. So his team incorporated recent equations he had developed into U.S. Naval Research Laboratory ocean-current data. The resulting "visualization software" can reproduce how an oil plume in a given body of water will spread.

The new model revealed that a fluid dispersing within a larger fluid—such as an oil plume in the ocean—tends to break into long, thin filaments instead of a single, gradually expanding cloud. Mezić calls them "stretching events," and they're caused by the chaotic attracting and repelling interaction of the water and oil, powered by the currents of the gulf, which flow at different rates and in different directions.
historic woods (reclaimed)





con vistas al lago maduru oya – holiday cabana





Backyard Chickens, Burlesque Beauties, and Handmade Bitters: A Field Guide to the New American Roots Movement By Kurt B. Reighley





more carnival posters here

via adman



more singing dogs backstory here here





Pocket Universe: Virtual Sky Astronomy 3.4

in case dr wilson isnt around but the stars are



the history of drive-in theaters





woods hole study not so bright outlook

science news has multiple news stories



A new study finds oil spilled into the Gulf of Mexico from a ruptured BP well degraded at a rate that was "much faster than anticipated," thanks to the interaction of a newly-found and unclassified species of microbes with the oil particles.
The findings of the report appeared in the journal Science last Thursday.