Schwarz
---
View current page
...more recent posts
diy plumbing supply wall unit


[link] [3 comments]


venetian red gesso


[link] [add a comment]


Recent celebrants of the Port Huron Statement include authors Garry Wills and E.J. Dionne, who see in its pages a bright promise of rational reform that was later lost, when they say SDS became too radical. At the other end of the political spectrum, Robert Bork says the "authentic spirit of Sixties radicalism issued" from Port Huron in "a document of ominous mood and aspiration" because it embodied a millennial vision of human possibility. The former radical David Horowitz reads the statement as encoding a "self-conscious effort to rescue the Communist project from its Soviet fate." At different moments, both Democrats and Republicans (under Richard Nixon) have invoked the rhetoric of participatory democracy in campaigns. This perplexing spectrum of reaction reflects, we believe, the statement's attempt at a new departure from the conventional dogmas of left and liberal thought.

Did we succeed, and if so, how? This year's occasion of the Port Huron Statement's fortieth anniversary provides a chance to ask whether its importance today is primarily symbolic and nostalgic, or whether, as we believe, the core of the statement is still relevant for all those trying to create a world where each person has a voice in the decisions affecting his or her life. It remains, as we described it then, "a living document open to change with our times and experiences."
from the nation 2002
moon map chronos





art workers





start your day with agday on rfd tv





deuce and a quarter = buick electra 225





the barris curse





recycled window greenhouse

via shelter pub fb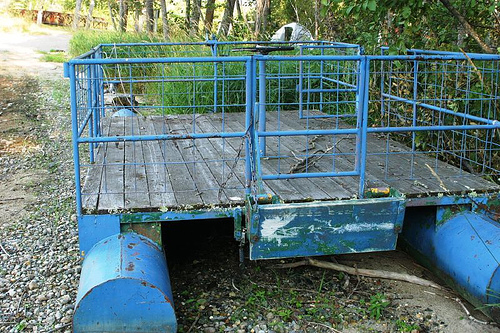 toon barge





Artwords: Discourse on the 60s and 70s (Studies in the fine arts. The avant-garde)





morgan fine arts bldg bkln ny

typical studio available: 100 sf $400 month to month / 24 hr access



black on bob





mark catesby woodstork 1735





Thomas King Forcade





Interactivist -- Ben Morea -- Garbage Guerrilla







the open window





acid sweat lodge: shelter





ken goldsmith uncreative writing





the vernacular photography of vivian maier





Annie Proulx is a novelist who has made her mark in American literature time and time again. Her first novel, Postcards, won the Faulkener prize; her second, The Shipping News, won the Pulitzer; and her recent collection of short stories, Close Range, won the first New Yorker Book Prize. In this profile, a mammoth, 18-month-long project, Omnibus follows her across the American West as Proulx researches and writes her new novel. There has never been a documentary that follows the writing of a major, literary novel from its inception to completion.