Schwarz
---
View current page
...more recent posts
the relay project


[link] [add a comment]


"In the final section, "The Contextualized City -- A Computerized Symbiosis," we see contemporary visions of the future -- ever-grander projects, including "smart houses" controlled by computers. A foreboding thought is that these models may reflect the way we think we want to live, in the same manner the one-piece molded plastic room and modular houses represented the way people thought they wanted to live back in the 1950s. As someone who has suffered with a "unit bath," I would suggest we be careful what we wish for -- we might get it."


[link] [add a comment]


what happened to the architectects newspaper ? their online main page was last updated 11.16.2004.


[link] [4 comments]


ARTHUR DANTO
"Art Criticism After the End of Art"


Tuesday January 18 2005
Doors: 6:30, Lecture: 7:00
Space is limited, PLEASE email info@swissinstitute.net to reserve your entry




Arthur Danto is an American analytic philosopher and art critic who has spent the last half century teaching at Columbia University and has been an art critic for The Nation since 1984. In his role as philosopher, author, and art critic for The Nation, Arthur Danto has been a major shaper of recent aesthetic theory. He is best known for a contemporary version of Hegel's "end of art" thesis, first ennunciated by Danto in a 1984 essay called "The End of Art", and developed most recently in his After the End of Art (Princeton University Press, 1997). His numerous book credits include the 1990 National Book Critics Circle Award winner Encounters and Reflections: Art in the Historical Present and The Madonna of the Future: Essays in a Pluralistic Art World (2000).


[link] [add a comment]


"To further disconcert the public, the artists distributed a document which simply described the works displayed, refusing any commentary other than the "slogan" of the first event, which indeed had been staged with methods close to those used in advertising to launch a new product. The slogan was: "Buren, Mosset, Parmentier, Toroni are not exhibiting" (my emphasis). As Michel Claura would write during the fourth and last showing of this short-lived group, in the catalogue of the Fifth Paris Biennial in September 1967, for which the paintings reentered the galleries they had so hurriedly left a few months before: "Buren, Mosset, Parmentier, Toroni are the deliberate abandonment of sensibility, which has always been the attraction and driving force of art. All of Buren's canvases – and the same holds for those of Mosset, of Parmentier, of Toroni – are identical. There is no more notion of perfectibility. Any search for an illusion would be in vain. A painting thus "reduced" is neither all nor nothing. Neither comfort or unease should be sought in these paintings. There is no communication. The spectator is left alone with himself. The contact with the artwork has lost its principle "quality": its property as an emollient... The painting of Buren, Mosset, Parmentier, Toroni does nothing but exist." [8] The four artists will separate on 5 December 1967.


Marcel Duchamp, who had witnessed the group's third showing with some perplexity, passed away in October 1968, after having watched the students strike out against a society whose shortcomings he knew so well. The ideological agitation of Paris Spring had led to the creation of people's studios at the School of Fine Arts and the School of Decorative Arts, whose productions are still on sale sometimes. No doubt more significant was the publication of Dubuffet's book Asphyxiante culture [9] and of Jean Baudrillard's Système des objets, is which consumption is defined as a "total idealist practice, which far exceeds our relations to objects and our relations among individuals, one that extends to all manifestations of history, communication and culture."[10] These efforts to question habits of thought and vision, in which the world of representation counts for more than the representation of the world, could not help but lead artists toward more extreme avenues of research, allowing for a new apprehension of the artwork. At the same moment, Arte Povera was born in Italy with the action of Germano Celant, while in the United States, Joseph Kosuth and Mel Bochner were laying the foundations of "Conceptual Art". One of the few French representatives of this latter group, Bernar Venet, himself lived in New York at the time, where he was creating mathematical diagrams."


[link] [add a comment]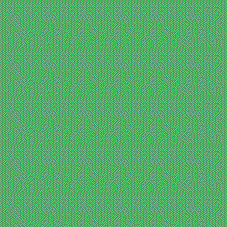 "Mosset moves to New York in 1977 and begins to paint monochrome paintings that deal with abstraction as silence, mutism and ineloquence. It seems that Mosset has reached a logical end point of painting, in the sense that it is difficult to imagine what can follow from his line of reasoning without crossing the line between art and non-art, excluding the thorny but brilliant interposition of Duchamp's readymade. This is perhaps not a unique occurrence in the history of art. Rodchenko's Red, Yellow, Blue or Ryman's white paintings are also logical end points. Mosset does not demarcate the limits of painting, however, because he has something fundamental to say about the process and result of painting, and is thus in some sense at the centre of it all, rather than at the edges.





[link] [add a comment]


ken hiratsuka


[link] [1 comment]


chainsaw school of art



[link] [add a comment]


Eerie occurrences in a hugely popular computer game have been traced to rogue computer code accidentally spread between players like an infectious illness.


The Sims 2, released in September 2004, lets players assume godlike powers in a virtual community populated by characters they have created. They can influence the behaviour and fortunes of their characters in a huge variety of ways and sit back to witness the outcome.


The second edition of the game has already proven extremely popular and adds an extra dimension by enabling players to trade items, characters, even whole buildings through an online swap shop called The Sims 2 Exchange.


But in November 2004 several players began complaining that the characters and even some inanimate objects in their lovingly built worlds had begun behaving oddly. Some noticed that characters no longer aged while others found magical items - like an espresso maker that gives its user unlimited happiness - inexplicably installed in their character's homes.

[...]


[link] [add a comment]


banned in the usa


[link] [add a comment]


"My dad had an acoustic guitar when I was a kid and it was an endless source of mirth in our household to start singing Hard Day's Night immediately after anyone dropped the guitar or otherwise accidentally strummed the open strings."


[link] [add a comment]



 It was at Nagy's storefront gallery that Bleckner held his pivotal 1984 show, in which he displayed just one large painting, which combined text and abstraction. "There was a whole discourse about the process of making art the Halley and Ashley Bickerton and Sherrie Levine had reopened," remembers dealer Pat Hearn. "For Ross to use that painting was really clever." When Sonnabend Gallery brought together four East Village artist-Halley, Vaisman, Jeff Koons, and Bickerton-for its infamous 1986 "Neo-Geo" show, Bleckner's coterie was suddenly on top, and Bleckner, whose work was always more sensual than intellectual, more incidental than theoretical, ended up riding on the coattails of Neo-Geo, an aridly ideological movement rooted in half-understood ideas of structuralism.
JK: Neo-geo felt like every five years the art world wants a new art world, a new emergence, new artists. Was there really a neo-geo? I don't think so.






CS: I didn't think of it as appropriation, that idea hadn't crystallized at the time. All those ideas that came down, and continue to come down--I never really gave a thought to them until I read them. In the later '80s, when it seemed like everywhere you looked people were talking about appropriation--then it seemed like a thing, a real presence. But I wasn't really aware of any group feeling. It was a pretty competitive time. It wasn't just photographers or appropriation artists versus painters; there were so many different factions--the Mary Boone artists versus the Metro Pictures, the neo-geo...





my dad used to occasionally say "Dirty Rackafratz!" instead of cussing in front of us kids. there were only two google hits with "Dirty" included in the search and two pages for "Rackafratz" alone. no real leads on the origin. i have no idea where he got that from. he was a big Walt Kelly fan so it might of come from Pogo. I first came accross variations on &*?#@ in comics, probably Mad. could have started in krazy kat or prior.





affordable housing reader






RP: The "Joke" paintings are abstract. Especially in Europe, if you can't speak English.





S: That great White Columns show. It happened with the devotion and commitment of Eugene Schwartz, as curator, and the churning openness of Bill Arning, the director. Together we produced a show of high intensity and polemics that jolted and bounced in all directions. Fortunately the appropriationists were hanging out at the time, which gave me a whole new space for potent dialogue. This was very crucial, as it allowed entry into the work by negative definition--a valid, powerful position. Then again, the appropriationists made me a precursor, although refusing to be jammed into that category immediately put me back in hot water. The dynamic difference was that Sherrie Levine, leading the pack, brilliantly used the copy as a political strategy, whereas the force of my work lies in the premise that thought is power. What is currently compelling is our pervasive cybernetic mode, which plunks copyright into mythology, makes origins a romantic notion, and pushes creativity outside the self. Remake, reuse, reassem ble, recombine-that's the way to go.





JA: The big difference is that we had worn down one of the great experiences of that century, which was modernism. Maybe the label "postmodern" is overrated and doesn't mean much anymore, but nevertheless modernism was available to be consumed. You could extract its side effects and replay them however you wanted. In the '80s you would do that consciously. You were dealing with the fact that things had been made before. The '60s in a festive way-and the '70s in a more moralistic way--were a time when everyone was trying to make signature pieces, perfect inventions. That was gone in the '80s. You were just doing your thing and using what was available, but you were still quoting the sources. The difference today, when suddenly the '80s seem so "period," is that although younger people are still lifting and recycling, they just don't care about the sources. They don't even know about the sources. So they have another kind of freedom. But suddenly, for the those who try and twist it-and that's few of them, I wou ld say--the '80s are as distant as the '60s and '70s.







flatpack house





no time






As far as someone "appropriating" Mondrian, that is, I think, impossible.
And this impossibility is quite interesting. Mondrian, from around 1920 on,
is no longer an "author." Thus there is nothing to appropriate. He was
involved in a school called "the style," the object of which was, ideally at
least, to produce a totally anonymous art. He encouraged this, and became
upset when certain members of "de styl" deviated from his way of doing
things. There are, in fact, already a great many "Mondrians" painted by
others. Once, when given some advice in speeding up his extremely
painstaking methods, so he could be more productive, he answered: "I do not
need more paintings. I need to understand." I think Mondrian would be
extremely pleased that yet another artist would be interested in using his
approach. And, as a friend of Duchamp (there was mutual admiration here),
he would probably have understood her "need" to exactly duplicate one of his
paintings (if this in fact is what she has done). In any case, in my view,
Mondrian's work is undeconstructible, or, let us say, at least as
undeconstructable as that of Derrida.
correcting and adding to the record on : STEVEN PARRINO



Steve always had a neat studio. There was never a big storage closet full of older works. Although we were friends I never really caught him at work putting together those big scale piss elegant abstractions. I do know studio mates of his however who did spend time with him working who mentioned that he had a habit of either destroying, reusing (refucking-up) or painting over unsold pieces. Some of those canvas wads were old (often exceedingly successful ) stretcher pieces. Pieces in one show would be repainted, usually trending to black for the next show. I think he took a que and ran with it, as this is something (best friend and biker buddy) Olivier Mosset does too: repainting old pieces for new shows. This would suggest that there is precious little work(for someone with 37 solo shows) outside of the sold pieces. I'm hearing that Steve didn't keep much of a record of this process. That may make for something of a challenge in assembling his catalog raisonn'e. With any luck written and photographic gallery and museum records of works destroyed, transmuted and physically same (painted-repainted) paintings with different names, identities and meanings will form a convolutedly accurate history. I would hope that this important aspect is explored in Parrino's upcoming major survey show currently being planned by Geneva's Musee d'Art Moderne et Contemporain for October 2005.

note: Parrino's destruction of unsold paintings has a wholly different meaning from the destructive editing activities of precedential modernist's like de Kooning and Baldassari. This may have been fully obvious but is just dawning on me now, posthumously.

-Bill Schwarz