Schwarz
---
View current page
...more recent posts
7 offbeat off the grid green gadgets

via zoller
[link] [add a comment]


bad cell phone reception at home? TOH used a similar system this season to relay a cellular signal from a roof-top mini-dish down to the living area. if you have bars out side you will have service inside. zboost


[link] [1 comment]


classical discoveries


[link] [add a comment]


philly warehouse space auction


[link] [8 comments]


rip davy graham
To many American listeners Mr. Graham's best-known piece of music is "Anji," a guitar solo that Paul Simon performed on Simon and Garfunkel's 1966 album "Sounds of Silence." But Mr. Graham's blend of Celtic music with blues, jazz, spiky syncopations and Eastern modes — he called it folk-Baroque — has been widely influential since the early 1960s, particularly with musicians who sought to revitalize and extend British folk traditions. Among them were Pentangle, Fairport Convention, John Martyn, Martin Carthy and the guitarist Jimmy Page of Led Zeppelin.

Mr. Graham popularized what guitarists call the DADGAD tuning, named for the notes on the six strings from lowest to highest; the standard tuning is EADGBE. The DADGAD tuning, introduced on recordings by Mr. Graham's 1962 version of the traditional song "She Moved Through the Fair," facilitates modal chords with the resonance of open strings. It has been used widely in traditionalist music as well as in rock by Led Zeppelin and others.


bumping the KTainer project to the top again. great work!!! thanks for the tackling additional workload of posting about your project!!!!





christmas '08 - FUCK IT!!!





Radioshift Touch for iPhone Now Available

First up, we're delighted to announce the availability of our first iPhone application, Radioshift Touch. With Radioshift Touch, you've got the world of internet radio in the palm of your hand, with access to thousands of audio streams over Wifi, EDGE, and 3G. With Radioshift Touch, we've focused

exclusively on listening to live streams. Radioshift Touch features listings powered by our friends and partners at RadioTime, just like Radioshift for Mac. However, while Radioshift for Mac and Radioshift Touch share a common name and ancestry, they're very much independent of one another, with different functionality and different goals. Further Radioshift Touch's listings are a sub-set of (specifically, MP3 streams only, at this time) those found in Radioshift for Mac, so be sure to use our station browser to see if your favorites are available.

If you want to be able to listen to great live content on the iPhone, whether you're at home or on the road, Radioshift Touch will put thousands of internet radio streams at your fingertips. Check out Radioshift Touch by visiting the Radioshift Touch webpage and purchase it right through the iPhone App Store.
An outdoor shower beside an indoor shower; a soft headboard of pine boughs in the bedroom; a hard steel beam spanning the living room; a bathtub that's part terrarium, part brutalist concrete sculpture; an exterior as futuristic as Star Trek — yet glimpses of the 130-year-old cottage remain; a tiny lot, yet an expansive courtyard plan.

Le Corbusier could live here, Carlo Scarpa or any of the high modernist priests of old. But so, too, could an earthy, 21st-century hippie.

That's because this is a house of juxtapositions, of contrasts. In the once mostly blue-collar city of Hamilton, this once-modest, one-storey worker's cottage on Macauley Street West now shines with the kind of artistic flair that's been busting out all over "the Hammer" in recent years. And it does it all in less than 1,400 square feet.
With a distinguished and prolific career as an architect and educator, Peter Eisenman is one of the founding theorists of postmodern architecture. In discussion with Austin Williams, Peter talks in depth about the state of contemporary architecture, what makes great architecture and how theory and culture has always, and continues to, inform great design
Scars, survival on the road to New Orleans





A year ago, actor Brad Pitt presented lot owners in the devastated Lower 9th Ward of New Orleans with a portfolio of designs by 13 well-regarded architects, saying, in essence, choose a design and your house will be built.





nym top 10 design 08





Mr. Calhoun, 51, and Ms. McCormick, 48, always felt that they were compiling a historical record as they took pictures of the pleasure clubs, the prisoners, the dockworkers, the bluesmen, the river baptisms, the sugar cane fields, the voodoo priestesses, the Mardi Gras Indians, and so on. Some of the subcultures that they meticulously chronicled were already aging into extinction.

But they did not expect their living history of the Lower Ninth Ward to become actual history in their lifetime. And they did not prepare for disaster. They did not digitize their negatives or create a secure storage system for their photographs. And so, when the hurricane destroyed their house at the corner of Chartres and Flood streets, they lost two-thirds of their life's work.

Douglas Brinkley, a historian at Tulane University who is writing a book about the hurricane, said he had two images in his head that capture the loss in the Lower Ninth Ward: "Fats Domino's piano in debris and Keith and Chandra's photographs floating away."
calhoun residence
and back house
NORTHCOTT WOOD TURNING - according to TOH these guys mfgr most all of the wooden pegs used for timber framing in north america and do a large export business to the rest of the world. they are avbl in oak, ash, hard maple, or hickory.





rip george brecht
Mr. Brecht came of age as an artist in the late 1950s, when Abstract Expressionism and the cult of the heroic creative genius were ascendant. Inspired by the Conceptual art of Marcel Duchamp and the experimental music of John Cage, he began to imagine a more modest, slyly provocative kind of art that would focus attention on the perceptual and cognitive experience of the viewer.
Conversation with Steven Hart, author of The Last Three Miles- the Pulaski Skyway & former Mayor Frank Hague

For those history buffs interested in Jersey City / Hudson County politics, hear Steven Hart discuss his book, The Last Three Miles. It's about the nation's first super-highway, the Pulaski Skyway, here in Hudson County. In those days nothing got done unless former Mayor Frank Hague of Jersey City, a legend in his time, got his piece. Notice the similarities between then and how business gets done now here in Hudson County.... sad but true....
Gone in 2008.

Pozzo Pastry Shop, WWII-era Hell's Kitchen bakery.
Fazil's Times Square Studio, legendary hoofer's hall in Times Square. Honi Childs,
Gregory Hinds, Savion Glover, Alvin Ailey, Bill Irwin, Charles Cook, the Nicholas Brothers, Fred and Adele Astaire, Judy Garland and Gene Kelly all practiced their footwork there.
Cafe La Fortuna, one of the last independent cafes on the UWS, and a John and Yoko hangout.
Armando's, aged Brooklyn Heights restaurant and Dodgers haunt.
Ridgewood Theatre, Thomas W. Lamb structure, closed after 92 straight years.
Chez Laurence, old Murray Hill French bistro.
Montrachet, upscale restaurant that opened up eating scene in Tribeca.
Le Figaro Cafe, holdout from heady literary and folkie days of Greenwich Village.
Cafe Mozart, civilized cafe in Lincoln Center area.
Florent, legendary, beloved Meat Packing District eatery, forced out by landlord, who
opened her own diner there, only to see it close almost immediately.
M&G Diner, one of a kind Harlem chicken and waffle joint.
Nikos Magazine & Smoke Shop, classic Village newsstand.
Lehman Brothers, 158-year-old Wall Street institution felled by own greed.
Yankee Stadium (the real one)
Shea Stadium
Long Island Restaurant, never really officially announced as dead, but, after being
shuttered for 16 months, you pretty much figure it's gone.
The New York Sun, not old, though the notion of a daily newspaper is an old one, and
how many do we have left when it comes down to it?
The Donut House, because, I'm sorry, the new coffee shop that replaced it just isn't
the same.
The Green Church of Bay Ridge, perhaps the single most grievous architectural loss
of the year.
Astroland, after years of pain and worry, finally torn down and shipped away.

thx lisa



An unpublished 513-page federal history of the American-led reconstruction of Iraq depicts an effort crippled before the invasion by Pentagon planners who were hostile to the idea of rebuilding a foreign country, and then molded into a $100 billion failure by bureaucratic turf wars, spiraling violence and ignorance of the basic elements of Iraqi society and infrastructure.

The history, the first official account of its kind, is circulating in draft form here and in Washington among a tight circle of technical reviewers, policy experts and senior officials. It also concludes that when the reconstruction began to lag — particularly in the critical area of rebuilding the Iraqi police and army — the Pentagon simply put out inflated measures of progress to cover up the failures.

In one passage, for example, former Secretary of State Colin L. Powell is quoted as saying that in the months after the 2003 invasion, the Defense Department "kept inventing numbers of Iraqi security forces — the number would jump 20,000 a week! 'We now have 80,000, we now have 100,000, we now have 120,000.' "
clintons cat socks near death





carol kaye - first lady of bass

via zoller



manhattan bridge construction

thx zoller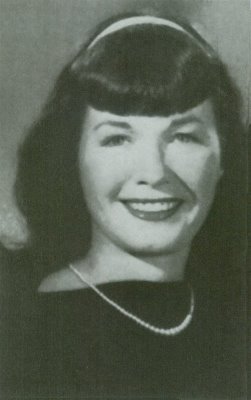 wrecking crew movie