Schwarz
---
View current page
...more recent posts
Longtime Astroland owners Carol and Jerry Albert, who sold most of their land to New York-based developer Thor Equities last year, donated the rocket to the nonprofit Coney Island History Project and have offered to contribute toward the estimated $15,000 cost for moving the landmark from the top of a building—money the nonprofit doesn't have.

People from car-wash owners to museum curators have contacted the Coney Island History Project about the Astroland Moon Rocket, including an amusement park in Pakistan.

"We were kind of wowed by their interest," said the history project's administrative director Tricia Vita in an e-mail. "Our dream placement for the rocket would be in a nonprofit setting where [it] would be preserved and could also be used for educational purposes."

Neither the Smithsonian National Air and Space Museum, the Brooklyn Museum, the Brooklyn Children's Museum, the New York Hall of Science, nor Floyd Bennet Field in Brooklyn was able to provide a new home for the rocket due to lack of space or logistics, she said.

Charles Denson, director of the Coney Island History Project says his group is currently in "serious negotiations" with a group that will move the rocket to a new Coney location. "It looks like it [might] be staying. It's a survivor, and it'll keep the Astroland name alive. It's a time capsule; everything inside is absolutely preserved."

If the rocket is not moved by Jan. 31, it will become the property of Thor Equities, which now owns most of Coney Island.
flintstones building boulder blocks





The global dominance of North American tall and low office building typologies throughout the 20th century was nearly total. Skylines worldwide and the physical and social structure of most suburbs are testimonies to this enormous technological, economic, social, cultural, and, of course, architectural achievement. Even the Roman Empire failed to achieve such hegemony.

There are many reasons for this. Two deserve particular attention from architects. The first is the extraordinary daring of architects in Chicago (and a little later in New York) in bringing together multiple technologies to create the high rise office building—in the context, of course, of an extraordinary explosion in economic activity in the U.S. in the last three decades of the 19th century—and the parallel and equally unprecedented inventiveness in real estate, engineering, and construction practice. Second is the specific intellectual debt the world owes to Frederick Taylor's concept of "Scientific Management," i.e., the rationalization of the processes of production to achieve greater efficiency not least in the design and construction of office buildings and subsequently in the management of the burgeoning administrative activities within them.

Will the universal success of what I have elsewhere called the "Taylorist" office ever be checked? It would seem so. The enormous increase in the power of Information Technology is well on the way to superseding the purely industrial logic that generated the North American office building. At least one alternative office typology, the essentially anti-Taylorist, "Social Democratic" office, democratically designed with input from Workers' Councils specifically to respect and defend the rights of each individual office worker, has flourished in the very special (and almost certainly temporary) political and economic environment of post-fascist Northern Europe. Yet another architectural and urbanistic phenomenon, the "Networked Office," which exploits information technology to create unprecedently free relationships between the physical and the virtual realms is now emerging, and it does not depend on Taylor's temporal and spatial logic.
HDM fall/winter 2008-09. No. 29
with this issue,
harvard design magazine
begins a new design and broader cultural focus.
the topic, "what about the inside?," explores the state of interiors and interiority in contemporary art, architecture, fabric design, product design, office buildings, photography, and philosophy.
Grande Cretto Nero, Alberto Burri





OCTOBER 115 Industrial Painting's Utopias: Lucio Fontana's "Expectations" Anthony White





The turning point in Pollock's career was the mid-1940s. Two significant events occurred in 1945: his marriage to fellow artist Lee Krasner and their move to a house in the countryside in East Hampton. It was in the studio that they set up in the barn that Pollock first began pouring paint, either straight out of the can or with sticks and hardened brushes, directly onto a canvas placed on the floor. In an interview he justified his unusual method of painting by saying that 'the modern painter cannot express this age, the airplane, the atom bomb, the radio, in the old forms of the Renaissance or of any other past culture'.1 Pollock felt that his painting technique reflected not only the 'inner world' of the unconscious but also the cultural experience of the time he was living in.2 Unexpectedly, to express these things, he felt compelled to move away from figurative art. As he remarked in 1949: 'I try to stay away from any recognisable image; if it creeps in, I try to do away with it . . . to let the painting come through. I don't let the image carry the painting . . . It's extra cargo and unnecessary.'3 It was important that the meaning of the art work should not be carried by any recognisable image, as this was something extraneous to the medium of painting itself: 'Experience of our age in terms of painting – not an illustration of but the equivalent: concentrated, fluid.'4 To express the modern age, painting would have to be equal to that age – not to illustrate it through an image but to participate in the intensity and fluidity of modern society through the very manner in which the painting was produced.

Although Pollock rejected many of the traditional methods of artistic control over his painting, preferring to pour, dribble, fling and pool paint onto the canvas, the effect is often staggering and incredibly beautiful. In the 'classic' pictures of the period 1947–50, such as One: Number 31, 1950 the black, white, brown, and blue-green arcs of flung paint on unprimed canvas seem to cartwheel before the viewer's eyes in a majestic dance of colour. Neither a nihilistic statement nor a 'paint pot flung in the public's face,' Pollock used the effects of gravity, liquidity of materials, and the collisions between paint and canvas to show the viewer how oil paint behaves when it is pooled, what enamel looks like when it is thrown onto different kinds of surfaces – either dry paint, wet paint or unprimed canvas. Similarly, in his smaller scale enamel on paper works, such as Number 12, 1949 we are directly confronted by the vivid, shiny physicality of the enamel, as well as the extraordinary effects of puckering, marbling, puddling and interlacing of paint in all its raw beauty. In other words, he allowed the materials to speak their own language. As the traces of gravity, liquidity, and fortuitous occurrences appear to have taken place with a minimum intervention of the artist, the painting has what Pollock claimed it should: 'a life of its own.'5
anthony white
pop panel





nowottny sightings: robot baby





History hints that this downturn could change our tastes. Homes built in the 1940s and '50s, for example, were usually smaller and simpler than large, frilly Victorians that had been in style before the Great Depression and World War II. Materials remained scarce for years after the war, and returning veterans, boosted by mortgage assistance provided under the GI Bill of Rights of 1944, bought Levittowns full of simple new houses as quickly as they could be made.
burroughs shotgun paintings





NO FUN

rip ron ashton





perforated wood samples





The pain of layoffs notwithstanding, the design world could stand to come down a notch or two — and might actually find a new sense of relevance in the process. That was the case during the Great Depression, when an early wave of modernism flourished in the United States, partly because it efficiently addressed the middle-class need for a pared-down life without servants and other Victorian trappings.

"American designers took the Depression as a call to arms," said Kristina Wilson, author of "Livable Modernism: Interior Decorating and Design During the Great Depression" and an assistant professor of art history at Clark University. "It was a chance to make good on the Modernist promise to make affordable, intelligent design for a broad audience."

The most popular American designer of that era was probably Russel Wright, who acted as the Depression's Martha Stewart, turning out a warmed-up, affordable version of European modern furniture, tableware and linens for a new kind of informal home life. A bentwood armchair cost $19.95. "They were not just cheap, they were beautiful, and that was a powerful combination," Ms. Wilson said.

Design tends to thrive in hard times. In the scarcity of the 1940s, Charles and Ray Eames produced furniture and other products of enduring appeal from cheap materials like plastic, resin and plywood, and Italian design flowered in the aftermath of World War II.

Will today's designers rise to the occasion? "What designers do really well is work within constraints, work with what they have," said Paola Antonelli, senior curator of architecture and design at the Museum of Modern Art. "This might be the time when designers can really do their job, and do it in a humanistic spirit."

In the lean years ahead, "there will be less design, but much better design," Ms. Antonelli predicted.
stairporn - "hey man can i copy your site?"

uh, no.



when you got it...
...flaunt it.

thx lisa



The remark scribbled at the end of the production sheet said simply, "End of era."

It was written shortly after the last piano roll came off the assembly line at QRS Music Technologies, 1026 Niagara St., at noon Wednesday.

The halt in production comes 108 years after the company was founded in Chicago, and 42 years since it moved to Buffalo. Rolls used in player pianos reached their peak in popularity in the early 20th century, when a roll of paper was able to reproduce music through perforations signifying notes played on the piano.

The company is now a leading manufacturer of digitized and computerized player-piano technology that runs on CDs.
thx vz
* I think it's funny there's someone out there bragging about "having Lester Bangs' copy of Metal Machine Music" and evidently paying big bucks for it. Lester owned over one hundred copies of MMM at the time of his death, including two copies I sold him when I ran into him on Astor Place where I was hawking promos a week before his death. Evidently someone is selling them for highly inflated prices as "Lester's personal copy". I'll bet all together he went through 2-300 copies (he was also always giving them away to folks who missed it the first time around in '75). A copy of MMM that wasn't owned by Lester is probably rarer than one that was.
(via johnny otis blue comedy albums)
Stax Records did not choose timid singers. The tour lineup was all belters — Redding, Sam & Dave, Eddie Floyd and Arthur Conley — who bounced percussive phrases off the band's unswerving beat. They were R&B troupers from an era when performers didn't need to lip-sync when they danced. The Stax singers commanded the stage with moves no choreographer taught them, and they didn't rest until their audience became an ecstatic congregation.
what you get for 150k (will most likely have a wood burning stove)




?!
Like the Moondance Diner before it, another New York icon has been forsaken by New York and found love in another country.Kim's collection of videos is going to Sicily.
thx lisa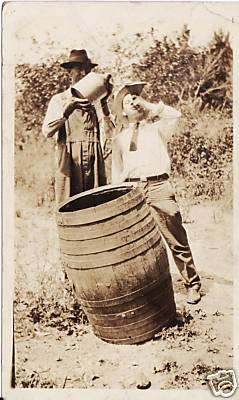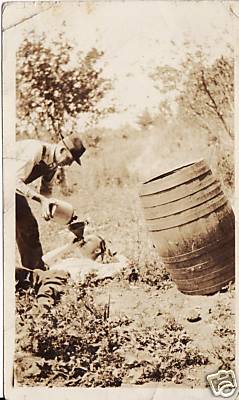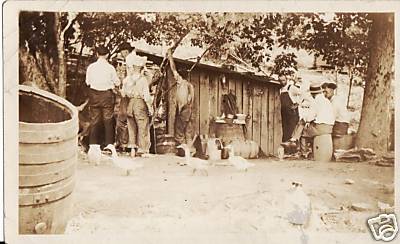 sifting sands of time and the danish light house

thx lisa



black paintings