Schwarz
---
View current page
...more recent posts
We know the technique; but what's the source of straw man? A poet in the 18th century responded to critical judgment with "Critics, who like the scarecrows stand/upon the poet's common land." The best guess about the trope's origin is the farmer's scarecrow — an old coat and hat set up on a pole and stuffed with straw to resemble a human sentry and frighten hungry blackbirds away from vegetable seedlings.

Though it appeared in a somewhat sexist 17th-century English saying — "A man of straw is worth a woman of gold" — in U.S. politics it was made famous in 1912 by President William Howard Taft, who had been set in place by the retiring Theodore Roosevelt four years earlier but who was being savaged by Teddy's campaign to get his old job back: "I was a man of straw; but I have been a man of straw long enough. Every man who has blood in his body, and who has been misrepresented as I have . . . is forced to fight." Taft won renomination, but Roosevelt ran as a "Bull Moose" independent, splitting Republicans and helping elect Woodrow Wilson, the Democrat.

Early in the 2008 primary season, The New York Post — not inclined to support most Democrats — surprised readers with the front-page headline "Post Endorses Obama." David Carr, media reporter for The Times, asked rhetorically, "Why did The Post kick Senator Clinton to the curb?" While noting that the relationship between Rupert Murdoch of The Post and the Clintons was complicated, he wrote that the endorsement "invited suggestions that Mr. Murdoch was using The New York Post to set up a straw man for the Republicans to mow down in the fall."

The noun phrase straw man, now used as a compound adjective as in "straw-man device, technique or issue," was popularized in American culture by "The Wizard of Oz." Dorothy (played by Judy Garland in the 1939 movie), backed up by the Tin Man (Jack Haley) and the Scarecrow (Ray Bolger), slaps the paw of the Cowardly Lion (Bert Lahr) for frightening her dog Toto and says, "It's bad enough picking on a straw man, but when you go around picking on poor little dogs. . . ." The meaning is clear: a figure of a man stuffed with a cheap material may appear scary but is really weak and defenseless.

In the late 20th century, the metaphor was challenged by empty suit, but that was directed mainly at male business executives; as suits lose their fashion dominance, the old straw man endures both as a noun phrase and a compound adjective, scaring off flights of speechwriting fantasies.
mary hartman mary hartman

wiki torrent



Albers painted, for the most part, on untempered wood fibre-board panels, frequently masonite, although some of his earlier painted works are on other composition boards, and some are painted on aluminum. He also did a number of oils on blotting paper. He disliked canvas, as he felt it was too soft and absorbant. Instead, he favored the rigidity of the panels, where his painter's knife could glide smoothly over the surface maintaining a near-perfect, flat effect. Albers felt the rigid surface permitted the color to project more.

These panels were carefully selected by Albers for their regularity. In the earlier paintings of the forties and fifties, Albers painted on the smooth side of the panels, priming them, as Doerner suggests, on both sides, to reduce warpage. Albers' grounds were always as white as possible to allow for the most luminous and pure painted surface. As time went on, Albers switched to painting on the rough side of the boards, for he felt that the paint adhered better and he could ultimately achieve a flatter, smoother surface. He no longer primed the reverse, as he discovered this led to the possible development of dry rot. Instead of in effect "sealing" the panel, he found he could reduce warpage equally effectively by merely rubbing linseed oil into the reverse.
thx joe c
Soon after Americans ousted inequitable British taxation, Secretary of Finance Alexander Hamilton, hatched a plan to put the new nation on steady financial footing by imposing the first American excise tax, on whiskey makers. The tax favored large distillers over small farmers with stills in the mountains of Pennsylvania, Maryland and Virginia, and the farmers fomented their own new revolution—a challenge to the sovereignty of the new government and the power of the wealthy eastern seaboard. In a fast-paced, blow-by-blow account of this "primal national drama," journalist Hogeland energetically chronicles the skirmishes that made the Whiskey Rebellion from 1791 to 1795 a symbol of the conflict between republican ideals and capitalist values. The rebels engaged in civil disobedience, violence against the tax collectors and threatened to secede from the new republic. Eventually Washington led federal troops to quell the rebellion, arresting leaders such as Herman Husband, a hollow-eyed evangelist who believed that the rebellion would usher in the New Jerusalem. Hogeland's judicious, spirited study offers a lucid window into a mostly forgotten episode in American history and a perceptive parable about the pursuit of political plans no matter what the cost to the nation's unity.
via vz
heartbreakers @ maxes staring johnny thunders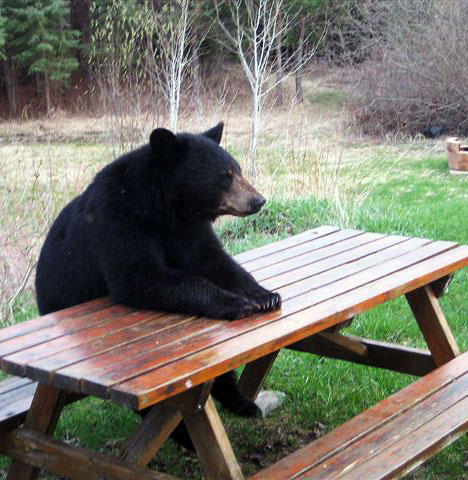 picnic table thread (open for submissions)





milli small lollipop

traktorkomp sweet georgia brown

whats in my pod



If Repressive Tolerance, Herbert Marcuse's ground-breaking 1965 essay lambasting liberal society's seemingly infinite tolerance for the unacceptable, had a contemporary equivalent it wouldn't be an opus by Noam Chomsky or Naomi Klein, it would be the current Aernout Mik exhibition at MoMA. Refashioning the repressive environments which have become pervasive in so-called "advanced" Western societies (such as administrative detention centers, absurdist tribunals, inhuman bureaucracies, and even schools), Mik does a better job of plundering the myth of liberty, equality, and fraternity than any contemporary critical essay. Marcuse, the most influential philosopher (with Theodor Adorno) to emerge from the Frankfurt School, stated that "Tolerance toward that which is radically evil now appears as good because it serves the cohesion of the whole on the road to affluence or more affluence."

via vz
New York City's plan to close Times Square to vehicles looks like a triumph. The chaise-lounges [or chaises-longues, depending on whom you ask - Ed.] the city dropped at the Crossroads of the World on May 24th have stayed popular throughout the week, like day-glo brigadiers in a battle against delivery trucks. (I saw two tourists taking pictures of their feet on the pavement on May 26.) At the same time, the luxuriant plans that Gehry Partners concocted for developer Bruce Ratner's Atlantic Yards project are failing to keep the project financially credible - and the latest rumor is that a no-fuss plan from Ellerbe Becket for the project's focal basketball arena may bump Gehry's bundle of crumples.

So: plastic chaise-lounges win a wave of rear ends, while titanium arenas leave the court with a hobble and nary an ovation. What's the takeaway for urban design? I say it's an axiom: people want to be together. If they come together under a roof shaped like a hoopoe bird, fine. But in an era of lean government budgets, the plan that gets people together quickly and cheaply should guide policymaking.

A New York that depends on fickle corporations, part-time residents and private partners for big chunks of its tax base should make itself a fun place to be. Happily, fun translates intuitively to 'free of car fumes,' 'planned with clear sight lines,' and 'open to the public.' Most of the city will necessarily remain a web of conduits for goods, executives en route to wherever, and musicians looking for a gig. By bracketing parts of the city as pure public space, the Bloomberg administration has made a pithy argument about why global corporations and jetsetters should stay here. They should stay here, the chaise-lounges say, because they can tinker with what "here" is. That's a more democratic premise than the ones driving light-rail in Denver or ersatz Mayberry in Florida. It's also a more replicable strategy than the one behind Atlantic Yards.
modernist rampage in providence pictured





The New York Philharmonic would surely have had a better half-century with an acoustically superior home, and nonstentorian opera stars might have conquered New York but for the Met auditorium's excessive dimensions. Overall, though, Lincoln Center's benefits far outweigh its faults. Artistic pleasure would have been enhanced by a first-rate architectural landmark on the level of Gehry's Disney Concert Hall In L.A. or Jean Nouvel's Guthrie Theater in Minneapolis. But Lincoln Center has given generations of never-satisfied New Yorkers something to complain about without fear of contradiction. One cannot imagine life in America's cultural capital without it.
For the past three years, visitors to Dinosaur National Monument, which straddles the border of Utah and Colorado, have been unable to enter one of the park's top attractions: the Quarry Visitor Center.


Designed by the San Francisco firm of Anshen and Allen and completed in 1958, the Modernist structure features a round concrete-block administrative building with a sinuous ramp leading to a glass-walled exhibit hall, which contains a quarry of Jurassic-period dinosaur bones and other fossils. But the visitor center was built on unstable bentonite clay, causing it to shift and sway. Photographs on the monument's Web site show uneven door frames, cracked exterior walls, and detached support columns. In 2006, structural engineers deemed the landmark unsafe and recommended that it be closed.

Now, due in part to $13.1 million in federal stimulus funds, portions of the visitor center will be demolished and a new building, designed by Barker Rinker Seacat Architecture, of Denver, will be constructed nearby. Another Colorado firm, Andrews & Anderson Architects, of Golden, will renovate and reinforce the exhibit hall, with its distinctive butterfly roof, that encloses the quarry.
on seeing the barn

from comments: "My suggestion to overcome this "aura" of reproduction, especially with the "Most photographed barn" is: peyote before sunrise. The Tetons never looked more awesome."



the speakeasy trend





tony fitzpatrick





wfmu search central





In late 70's, a keeper of a rubber company worked out the prototype of the UFO house using his own factory. He want to build a contemporary style holiday resort. However, the rubber company closed down in the energy crisis in 1980. The UFO houses that was just begining was sealed up by the bank. In that time, there was only foundation and FPR compoments.
rock my religion






Mark Dagley's 222 Bowery studio (1987)


A good artist does not need anything.

—Ad Reinhardt

When NYFA Current asked me to write a first-person account of the circumstances surrounding a not-so-recent exhibition of my paintings, a show that took place at Tony Shafrazi Gallery nearly a quarter of a century ago, I was surprised by their interest, but gladly jumped at the chance. I never hesitate to admit to any and all who care to listen that my 1987 New York City debut was considered a failure by local critics and collectors, not to mention the disappointed dealer. While preshow interest was high, in the end little work sold, and a well-regarded ARTFORUM writer snarkily dissed my efforts. Paradoxically, this perceived failure launched me on a fairly successful trajectory in the European art world: Spain, Germany, Switzerland, and Holland—but that's another story.
Iggy Pop's French inspired jazz album, Preliminaires (Foreplay), will be in stores on June 2 via Astralworks. Along with originals, the album also includes takes on Les Feuilles Mortes (Autumn Leaves) in the original French and Antonio Carlos Jobim's How Insensitive.

In describing the album, Pop called it a "quieter album, with some jazz overtones, because at one point, I just got sick of listening to idiot thugs with guitars banging out crappy music and I've started listening to a lot of New Orleans-era, Louis Armstrong, Jelly Roll Morton type of jazz."
My last morning was like any other. I awakened with my mouth open, in the snow, with no shelter to speak of. Some of us called the empty lots behind the old matzo shop, at the corner of Norfolk and Rivington, the toxic waste dump. One never knew what or who might end up there, shiny needles, wine and other more intimate fluids were exchanged freely, we kept each other warm with song, spit and stories, of better, longer days and places where the sun filtered soft and lovely through fluttering leaves and left Indian paint patterns on our innocent faces.

Maybe there were fifty or so of us in the lot that night, none of our mothers when they walked us to kindergarten that first day and left us in the parking lot imagined their lovely child would ever end up in a place like this, even for one night. Everyone knows vacant lots are haunted by the men who once came home here where the walk was and hugged their pealing children tightly to their chests. It was almost an entire block, big enough for a baseball field. Some of us had fashioned temporary bivouac structures out of discards: cardboard boxes, found pieces of wood and orphaned plastic tarp.
wooden surfboards are back! grain surfboards of maine

via justin at materialicious



gas powered la-z-boy

via jbf