Schwarz
---
View current page
...more recent posts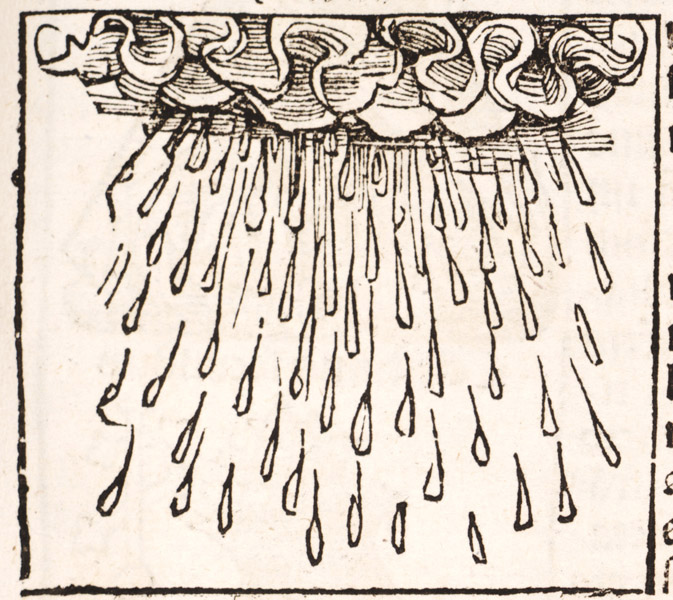 depicting rain


[link] [15 comments]


surfing cowboys
norman saunders nutty initials via anonymous work

weird friends (textile blog)

via reference library
[link] [1 comment]


Penthouse: A lot of people are very interested about what goes on between you and Bob Dylan. What do you talk to him about?

Smith: Nothin'.

Penthouse: Absolutely nothin'?

Smith: Nah. Well, like he came backstage to see me, and he's a totally physical guy. There was a period in my life when I thought about Dylan constantly. It was as if he had been my boyfriend. But when he walked into the room he was just a guy, a really cool guy. He ceased being Bob Dylan to me.

I enjoyed hearing him say my name. It was like high school. It was real embarrassing teenage stuff. He didn't have nothing to say to me, I didn't have nothing to say to him. We kept walking around, like dogs in a pit. He said, "What do you read Rimbaud in?" I said, "English." He said, "I read him in French." Totally teenage nonsense. But I thought he was a really cool guy, y'know? And that's all he is to me now, a cool guy. I don't like being around him too much 'cause we're two very restless people, and that creates a lot of nervousness. Plus I'm shy around really cool guys until I get to know them. Like, when I met Hendrix we just talked about the weather. When I met Jim Morrison we sat around looking at girls' legs and discussing who had the best ass.

Dylan asked me about a poem I had written, the one about his dog. I felt like I'd been caught writing about a boy in my diary. I said, "Ah, c'mon, don't get mad at me." Really stupid. I told him it was just a dream I had. He said, "Oh, I like dreams. I ain't mad. I really like what you're doing." He didn't make any heavy statements.

He gave me a fantastic singing lesson. He really lives by singing. We were in a room with a few people who are gettin' drunk and singing, taking turns singing all this soft, folksy shit, and when it was Dylan's turn to sing he started singing like he's at Madison Square Garden. It was pure heart, and I don't think anyone's ever captured that successfully on record.

Like I said, he ain't Bob Dylan to me anymore, he's a guy. I wasn't that cool around him, but let me tell ya, he wasn't no cooler. It was touching to see such great verbalizers acting like non-verbal jerkoffs.
via afc sidebar
Prefab 20*20: Visions for 400 SF Homes, an international open ideas competition organized by Architecture For Humanity Vancouver, Architectural Institute of British Columbia, Interior Design Show West 2009, and sponsored by Azure Magazine, recently announced the winners and shortlisted entries. Prefab 20*20 challenges designers to propose a free-standing, prefab dwelling unit for a footprint no more than 400sf (37.5sm) in an urban setting anywhere in the world. Fit for two adults, its basic program shall include sleeping, bathing, cooking, living, working/studying, and storage areas.
wm s burroughs junky audio tapes





the north mississippi all stars released a fine album called shake hands with shorty. i happen to know from growing up in the south that shake hands with shorty was the set up line for a silly joke. i checked around a little on the internet and cant find any mention of the original joke itself, just the album. any one wanna take a guess at the punch line? (immediate family excluded adman!)





i am a rock





dylan a vision in polka dots>





"Visual Acoustics," a documentary that opens in New York on Oct. 9, and later in Los Angeles and other cities, traces Mr. Shulman's career and the rise of the Modernist movement to which he's indelibly linked. Filmed by a first-time director, Eric Bricker, and narrated by Dustin Hoffman, it catches Mr. Shulman making a victory lap of sorts, revisiting homes he photographed decades earlier. They include the Kaufmann House, bottom left, by Richard Neutra, and Case Study House No. 22, an elegant glass box by Pierre Koenig perched high above Los Angeles, left. (Mr. Shulman's images of the latter home, with the nighttime city stretching out below, remain some of Modernism's greatest advertisements.) As the film makes clear, Mr. Shulman wasn't simply an architectural photographer but a lifestyle propagandist.


amused a co-w*rker's child with this whale drawing in MSPaint. no tablet available--had to draw it with a mouse (old school). folks with Macs who think they are in the "graphics elite" are really missing out on a lot of fun.
-T.M.

+-+-+-+-+-+-+-+-+-+-+-+-+-+-+-+-+-+-+-+-+-+-+-+-+-+-+-+-+-+-+-+-+-+-+-+-+-+-+-+-+-+-+

• Unless you plan to use this computer only for your digital photography, there are probably two orders of magnitude more software, overall, for PCs vs. Macs. So keep in mind, also, the entire universe of what you will be using this computer for. Very few computers are used for only one single application.

The problems that people have with PCs come down to the fact that a typical PC system is made up of hardware and software from dozens or even hundreds of different firms, and that even with billions of PCs on the planet, the exact combination of both all of the hardware and all of the software found in any one PC is probably completely unique. On top of that, because PCs running Windows are 90% of the installed base of personal computers, they are the preferred target for virus and malware authors. It is the abundance and variety of both hardware and software offerings that gives PCs their versatility and low cost, but, at the same time, it's that exact combination that also causes most of the problems that people have with PCs. You can't have the good without the bad ... they go together. If you go with a Mac, you can avoid some of the pitfalls that exist in the PC world, but at the same time you will be avoiding a lot of the benefits as well, and precluding yourself from running most of the software that is currently being written (at least without switching operating systems and converting the Mac back into what is probably a sub-optimal PC).

(Note: Please keep your advice and opinions objective. We are here to help this member with your knowledge and guidance. Let's not turn this into a heated PC vs. Mac flame war. Respect each other, and keep it civil. Thank you.)
jesus boots






exhaust fan, kitchen at falling water house

Cherokee Red (Pittsburgh Paints Color #6432-7) - Often referred to as Frank Lloyd Wright's personal favorite, Cherokee Red is perhaps the most famous color at Fallingwater, and was used to coat most of the home's metal and ironwork. Wright is said to have limited his use of Cherokee Red at Fallingwater to metal accents because steel and iron are products of iron ore created through fire.
the realist archive project

via things



The year 2008 marks the 10th Anniversary of the iMac, the computer that changed everything at Apple, hailing a new design era spearheaded by design genius Jonathan Ive. What most people don't know is that there's another man whose products are at the heart of Ive's design philosophy, an influence that permeates every single product at Apple, from hardware to user-interface design. That man is Dieter Rams, and his old designs for Braun during the '50s and '60s hold all the clues not only for past and present Apple products, but their future as well:

When you look at the Braun products by Dieter Rams—many of them at New York's MoMA—and compare them to Ive's work at Apple, you can clearly see the similarities in their philosophies way beyond the sparse use of color, the selection of materials and how the products are shaped around the function with no artificial design, keeping the design "honest."

This passion for "simplicity" and "honest design" that is always declared by Ive whenever he's interviewed or appears in a promo video, is at the core of Dieter Rams'
via
nook
and justin
exile outakes

otis found this one



the life and times of otis ball





Researchers in Florida are growing new coral and transplanting it onto damaged reefs. They're using techniques developed, not by a marine scientist, but by the owner of a tropical fish company. With $3 million in stimulus money from the federal government, the project is being expanded.
There are many situations where a property can be enhanced by creating a useable space from a redundant upper level, however a consistent factor is limited space. The introduction of a staircase to provide access to a proposed upper level will invariably compromise the floor space below where originally no stair was intended.
j
ustin
found this one
hippiesrus





The scum has killed dozens of dogs over the years - including at least four in Oregon, three in Wisconsin and one in Minnesota this summer. Wisconsin wildlife experts are warning duck hunters with dogs to be extra cautious this fall. "If the water is pea-soup green, be sure to have clean water along to wash the dog off," Vennie said. "Don't let it drink the water."

Fewer than 100 lakes in Wisconsin typically have some problems with algae bloom each summer and the ones in western Wisconsin causing so much discomfort this year are being fueled by a perfect storm, Vennie said. The last month has seen little rain, warm, sunshiny days and little wind.

The blooms just sit there, growing, then decaying and smelling.

"Some people say they have gotten nauseous and vomited from smelling it," said Ken Schreiber, a Wisconsin Department of Natural Resources water quality specialist.

Officials have banned recreational activities at some lakes in Washington state because of blooms. And in Oregon, the blue-green algae is the number one water quality issue, Carmichael said.

Yet other countries have worse problems, Carmichael said, because many have waters with even more nutrients than exist in U.S. lakes.

In France, a horse died on a beach in July after falling into some decaying algae sludge. Last year, the Chinese government brought in the army to remove the slimy growths so the Olympic sailing competition could be held.

Stephanie Marquis, a spokesman for the Wisconsin Department of Health Services, said her agency had received 41 complaints related to health concerns with blue-green algae so far this season. Rashes, sore throats and eye irritation among the problems, she said.
ken burns national parks 12 hrs in 6 parts - check your local listings





alibris just sent me an email suggesting i buy the following book from them:

Manufacturing Consent: The Political Economy of the Mass Media

is this a trick?





rock and roll from the tv and movies - do you have 7:45 to let jerry lee shake it?







A girl and a gun? An appreciation of Hollis Frampton's cinema begins with the admission that a film requires something far simpler than Jean-Luc Godard's basic recipe. Frampton, who died in 1984 at age 48, thought the perfect film would project a rectangle of white light. "But we have decided that we want to see less than this," says Frampton's narrator in his statement of principles/performance piece A Lecture. "Very well."

Frampton may have decided it was foolish (and, on a basic cognitive level, impossible) to deny audiences the familiar and expected pleasure of narrative--none of his films resemble that Platonic ideal of white light. (nostalgia), his best-known film and a clear masterpiece, presents a familiar autobiographical scheme, as the narrator reminisces over a series of thirteen photographs. But the presentation is dissonant, and the viewer is only gradually taught how to watch the film. The photographs disintegrate into ashes on a hot plate, beginning with "the first photograph I ever made with the direct intention of making art" and ending with something that makes him believe "I shall never dare to make another photograph again." So explains the narrator, who in the first deliberate act of misdirection is not Frampton but his friend the Canadian filmmaker Michael Snow. (The voiceover gets exceedingly nested when Snow, narrating for Frampton, refers to Snow, saying with resignation, "I wish I could apologize to him.") He perpetually refers to the forthcoming photograph rather than the one smoldering before the viewer's eyes, creating a disjunction between sound and image. As soon as a new image appears, we are trying to reconcile it with the previous vignette while simultaneously listening to the narrator's recollections and regrets. In other words, we can't help but experience nostalgia. The result is alienating but rarely frustrating. (nostalgia) is a poignant depiction of the elusive nature of memory, even in an age of mechanical reproduction, as well as a deadpan prank. The critic Michael Joshua Rowin has referred to the film's final sequence--which hints at a terrifying mystery in the next photograph, one we will never see--as a three-minute retelling of Michelangelo Antonioni's Blow-Up.