Schwarz
---
View current page
...more recent posts
KES: Can you explain why you think non-conceptual poetry is dead and how conceptual writing breathes new life into that space—or is it an entirely new space?

KG: The poet David Antin sums it up:
". . . i had always had mixed feelings
about being considered a poet if robert lowell is a
poet i dont want to be a poet if robert frost was a
poet i dont want to be a poet if socrates was a poet
ill consider it"
We're uncreative. You might ask, what's wrong with creativity? "I mean, we can always use more creativity." "The world needs to become a more creative place." "If only individuals could express themselves creatively, they'd be freer, happier." "I'm a strong believer in the therapeutic value of creative pursuits." "To be creative, relax and let your mind go to work, otherwise the result is either a copy of something you did before or reads like an army manual." "I don't follow any system. All the laws you can lay down are only so many props to be cast aside when the hour of creation arrives." "An original writer is not one who imitates nobody, but one whom nobody can imitate."
When our notions of what is considered creative became this hackneyed, this scripted, this sentimental, this debased, this romanticized… this uncreative, it's time to run in the opposite direction. Do we really need another "creative" poem about the way the sunlight is hitting your writing table? No. Or another "creative" work of fiction that tracks the magnificent rise and the even more spectacular fall? Absolutely not.
KES: Notes on Conceptualism emphasizes that words, like pictures, are objects and that "a word is worth a thousand pictures." Yet I have a different experience with conceptual poetry than I do with other works of art. What expectations, if any, should I have when approaching conceptual writing?
KG: Conceptual writing treats words as material objects, not simply carriers of meaning. For us, words are both material and carriers of meaning; it's language and you can get rid of meaning no matter how hard you try. This is made manifest by the digital environment where, since the dawn of media, we've had more on our plates than we could ever consume, but something has radically changed: never before has language had so much materiality—fluidity, plasticity, malleability—begging to be actively managed by the writer. Before digital language, words were almost always found imprisoned on a page. How different today when digitized language can be poured into any conceivable container: text typed into a Microsoft Word document can be parsed into a database, visually morphed in Photoshop, animated in Flash, pumped into online text-mangling engines, spammed to thousands of email addresses and imported into a sound editing program and spit out as music; the possibilities are endless.
open house new york

edward hopper studio 1 washington sq

via vz



Big Red soda

via vz



She may be most well-known for her Marina the Mermaid act. Every Friday, Marina would swim in the hotel pool of the Yankee Clipper hotel. While you enjoyed happy hour, you could watch a mermaid or two languidly swim from porthole to porthole of the Wreck Bar.

That was until the hotel shut down for renovations this summer.

Marina had many devoted fans, although she and her fellow mermaid performers never saw them: "I don't know how many people the Wreck Bar holds, but the funny part is that we don't get to see people when we perform because we're in the pool. We hear them. We hear from the bartender that the place was packed, but when we're done and we dry off and we come back down, they're all gone."

The good news is that the hotel, now known as the Sheraton Fort Lauderdale Beach Hotel, reopens in early 2010 and Marina will be back at the Wreck Bar. For now, listen to our story (at the top of the post) as you await the return of Marina the Mermaid.
via vz
jim marshals personal observations on lester bangs





As for Susie Greene, Ms. Essman thinks she is misunderstood.

"People think she's a yelling, angry, crazy woman, when the truth is it's justified, she's provoked," Ms. Essman said. "I love Susie Greene — she is so freeing. I analyze things from every which way. She just reacts without any kind of censor. Everything is an indignity, and she is absolutely sure of herself in every single response."
apple crates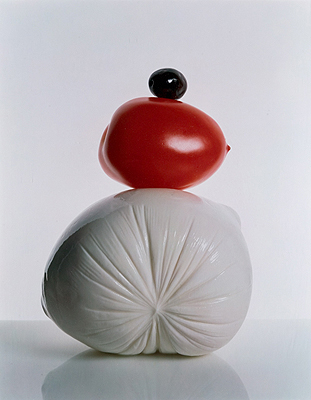 rip Irving Penn





not clear if this is a covered barge or what. loft like interior.





painters painting





wfmu ichiban music stream blog





rip mr magic and his wbls rap attack show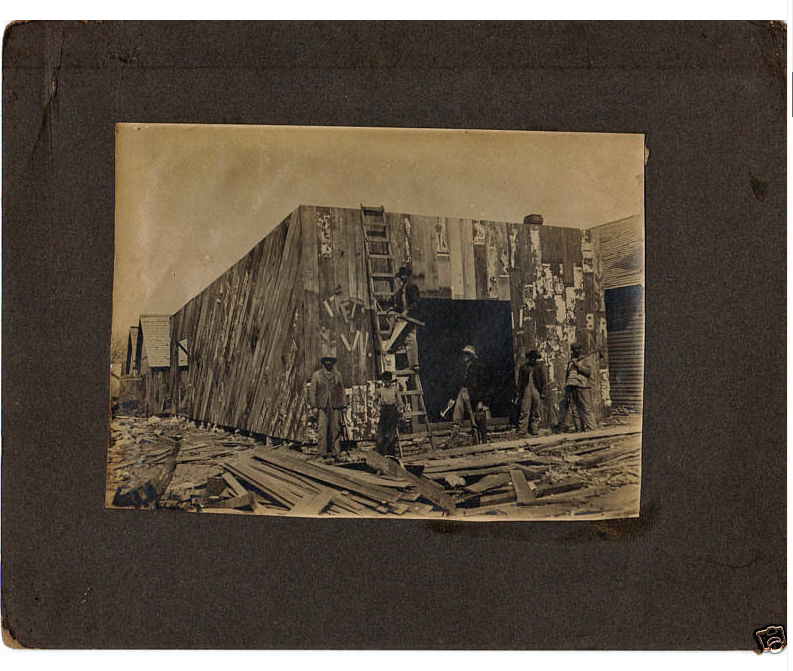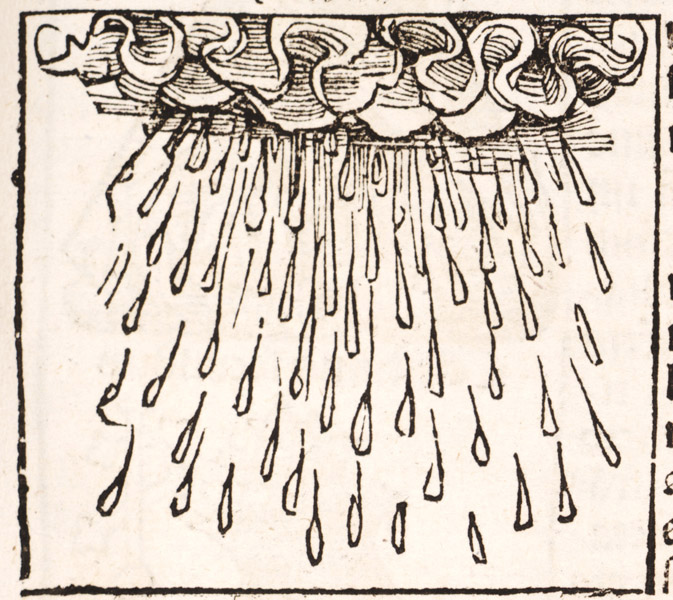 depicting rain





surfing cowboys
norman saunders nutty initials via anonymous work

weird friends (textile blog)

via reference library



Penthouse: A lot of people are very interested about what goes on between you and Bob Dylan. What do you talk to him about?

Smith: Nothin'.

Penthouse: Absolutely nothin'?

Smith: Nah. Well, like he came backstage to see me, and he's a totally physical guy. There was a period in my life when I thought about Dylan constantly. It was as if he had been my boyfriend. But when he walked into the room he was just a guy, a really cool guy. He ceased being Bob Dylan to me.

I enjoyed hearing him say my name. It was like high school. It was real embarrassing teenage stuff. He didn't have nothing to say to me, I didn't have nothing to say to him. We kept walking around, like dogs in a pit. He said, "What do you read Rimbaud in?" I said, "English." He said, "I read him in French." Totally teenage nonsense. But I thought he was a really cool guy, y'know? And that's all he is to me now, a cool guy. I don't like being around him too much 'cause we're two very restless people, and that creates a lot of nervousness. Plus I'm shy around really cool guys until I get to know them. Like, when I met Hendrix we just talked about the weather. When I met Jim Morrison we sat around looking at girls' legs and discussing who had the best ass.

Dylan asked me about a poem I had written, the one about his dog. I felt like I'd been caught writing about a boy in my diary. I said, "Ah, c'mon, don't get mad at me." Really stupid. I told him it was just a dream I had. He said, "Oh, I like dreams. I ain't mad. I really like what you're doing." He didn't make any heavy statements.

He gave me a fantastic singing lesson. He really lives by singing. We were in a room with a few people who are gettin' drunk and singing, taking turns singing all this soft, folksy shit, and when it was Dylan's turn to sing he started singing like he's at Madison Square Garden. It was pure heart, and I don't think anyone's ever captured that successfully on record.

Like I said, he ain't Bob Dylan to me anymore, he's a guy. I wasn't that cool around him, but let me tell ya, he wasn't no cooler. It was touching to see such great verbalizers acting like non-verbal jerkoffs.
via afc sidebar
Prefab 20*20: Visions for 400 SF Homes, an international open ideas competition organized by Architecture For Humanity Vancouver, Architectural Institute of British Columbia, Interior Design Show West 2009, and sponsored by Azure Magazine, recently announced the winners and shortlisted entries. Prefab 20*20 challenges designers to propose a free-standing, prefab dwelling unit for a footprint no more than 400sf (37.5sm) in an urban setting anywhere in the world. Fit for two adults, its basic program shall include sleeping, bathing, cooking, living, working/studying, and storage areas.
wm s burroughs junky audio tapes





the north mississippi all stars released a fine album called shake hands with shorty. i happen to know from growing up in the south that shake hands with shorty was the set up line for a silly joke. i checked around a little on the internet and cant find any mention of the original joke itself, just the album. any one wanna take a guess at the punch line? (immediate family excluded adman!)





i am a rock





dylan a vision in polka dots>





"Visual Acoustics," a documentary that opens in New York on Oct. 9, and later in Los Angeles and other cities, traces Mr. Shulman's career and the rise of the Modernist movement to which he's indelibly linked. Filmed by a first-time director, Eric Bricker, and narrated by Dustin Hoffman, it catches Mr. Shulman making a victory lap of sorts, revisiting homes he photographed decades earlier. They include the Kaufmann House, bottom left, by Richard Neutra, and Case Study House No. 22, an elegant glass box by Pierre Koenig perched high above Los Angeles, left. (Mr. Shulman's images of the latter home, with the nighttime city stretching out below, remain some of Modernism's greatest advertisements.) As the film makes clear, Mr. Shulman wasn't simply an architectural photographer but a lifestyle propagandist.


amused a co-w*rker's child with this whale drawing in MSPaint. no tablet available--had to draw it with a mouse (old school). folks with Macs who think they are in the "graphics elite" are really missing out on a lot of fun.
-T.M.

+-+-+-+-+-+-+-+-+-+-+-+-+-+-+-+-+-+-+-+-+-+-+-+-+-+-+-+-+-+-+-+-+-+-+-+-+-+-+-+-+-+-+

• Unless you plan to use this computer only for your digital photography, there are probably two orders of magnitude more software, overall, for PCs vs. Macs. So keep in mind, also, the entire universe of what you will be using this computer for. Very few computers are used for only one single application.

The problems that people have with PCs come down to the fact that a typical PC system is made up of hardware and software from dozens or even hundreds of different firms, and that even with billions of PCs on the planet, the exact combination of both all of the hardware and all of the software found in any one PC is probably completely unique. On top of that, because PCs running Windows are 90% of the installed base of personal computers, they are the preferred target for virus and malware authors. It is the abundance and variety of both hardware and software offerings that gives PCs their versatility and low cost, but, at the same time, it's that exact combination that also causes most of the problems that people have with PCs. You can't have the good without the bad ... they go together. If you go with a Mac, you can avoid some of the pitfalls that exist in the PC world, but at the same time you will be avoiding a lot of the benefits as well, and precluding yourself from running most of the software that is currently being written (at least without switching operating systems and converting the Mac back into what is probably a sub-optimal PC).

(Note: Please keep your advice and opinions objective. We are here to help this member with your knowledge and guidance. Let's not turn this into a heated PC vs. Mac flame war. Respect each other, and keep it civil. Thank you.)