Schwarz
---
View current page
...more recent posts
tavern on the green (nyc since 1934) closing 12/31/09 - to auction fixtures off


[link] [add a comment]


In Memory of Maryanne Amacher

via BT
[link] [1 comment]


roky erickson maxwells hoboken nj


[link] [add a comment]


The Umbrella House is about to get its umbrella back.

Vincent and Julie Ciulla, owners of the 1953 house in Lido Shores, have announced that they are breaking ground on a project that will restore the "umbrella" to the Paul Rudolph-designed house.

Rudolph built the house on speculation to attract attention to the Lido Shores development of Phil Hiss. It did just that, largely because of the superstructure that shaded both the house and the pool deck. Housing and architecture magazines ran articles on the house, and it remains one of Rudolph's best-known works of the Sarasota school of architecture.
thx ree
harry everett smith audio interview 1965

(via HES facebook group)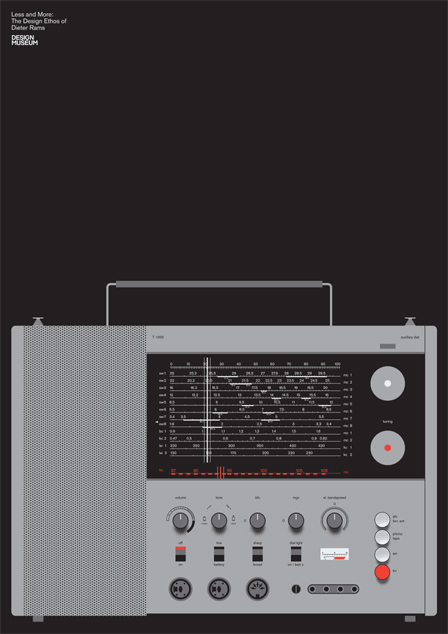 via things mag



The harsh, almost geological angularity of the parking garage shears through Lapidus's easy informality, yet with its open structure and its canted and V-shaped columns there is a faint echo of playful MiMo. The developer, Robert Wennett, has used Miami Beach's parking shortage to smuggle in a layer of retail for which he otherwise would have struggled to get permission. Boutiques and bookshops at ground level establish a pattern of (upmarket) retail for (the now mid-market) Lincoln, while four condos on a new street at the side help with profits, leaving Wennett's own penthouse and a restaurant to occupy the top floor. There is even a shop halfway up the ramps, isolated and intriguing.

As you ascend through the structure, its concrete planes fold themselves beneath you, each level exposing a yet more compelling vantage-point on the surrounding city. At one point a complex tangle of steel by artist Monika Sosnowska turns out also to be a safety feature, stopping kids getting struck beneath the ramp. By the time you reach the top, the city, the sea and the sky twinkle before you in a filmic panorama.

The idea is to create a series of layers that extend the public realm up into the building, to attract events, parties and life into the structure. Both architects and developer see the structure as an experiment in a new kind of downtown transport architecture, a building as exciting to enter as to emerge from, blinking into the Miami sun. This may be optimistic, but it's a good story.
via things mag
belgian greenhouse-house (justin)

international greenhouse co





digitally fabricated book shelves

via justin



WSB's the junky's christmas





ugly christmas sweater party dot com





duve pro tm tape rose brand theatrical supply

via vz



visual acoustics: the modernism of julius schulman





wprb towe on thursday - bach till 11 am





Robt. Williams lecture oakland museum 1/11





ed roth interviewing von dutch





rip arnold stang

via adman



the hound on andrew loog oldham





CLOUD PAPERS FOR PHILIP TAAFFE Peter Lamborn Wilson





Berlusconi Attack Spurs Souvenir Sales

via vz



nyc hotel alley





Arbeit Macht Frei sign stolen





on the road with charles kuralt 17 dvd set