Schwarz
---
View current page
...more recent posts
george nakashima sourced some of his wood from thompsons mahogany of philadelphia, pa


[link] [1 comment]


tina chow rock crystal jewelry designer


[link] [10 comments]


clifford k berryman


[link] [add a comment]


fox chase restoration llc


[link] [add a comment]


SIMON VELEZ has been designing and making bamboo buildings in Colombia for the past 30 years. He discovered that he could build major structures with the indigenous bamboo called 'guadua' at much lower costs than with concrete and steel. He was the first to introduce large-span bridges (especially over motorways for pedestrians and cyclists to get across) made in bamboo, and has made a number of other interesting structures as well with the material.
revisiting marianbad







rip tuli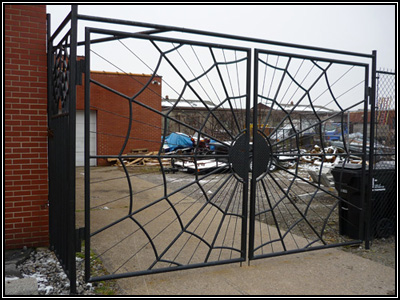 welded spider web gates

another made from shop scrap



dead malls

via things mag



phil schaap - 37 hours of archived shows





neglected and nearly forgotten neutra house: "Beckstrand Lodge, UT, 1950"

greg org



tap tap tapping machine

via bld blog



ghost bikes nyc

via aw fb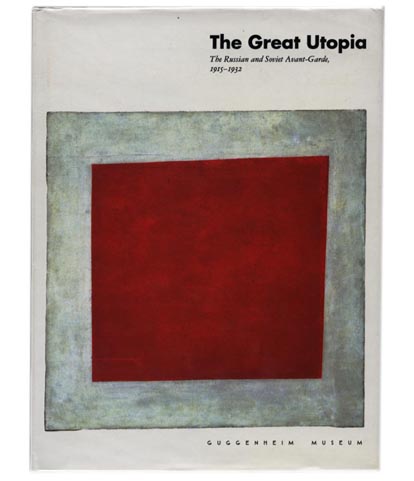 The Great Utopia: The Russian and Soviet Avant-Garde, 1915-1932 (used from $600.00)





"The flatness of a painting is one of the manifestations of the unequivocal expression of line and colour. Colour is not independent of line any more. Line is the border of colour. Colour does not flow over the line. It is linked with and dependent on it; it creates a unity. To eliminate duality in one direction leads to the elimination of another duality: the duality of the flat surface of the canvas with the voluminal form of shapes painted on the canvas. The painting, developing towards total homogeneity, should be a result of its innate data (flat surface and the quadrangle of its limits). (...) No matter whether in Cubism of the last period, or in Suprematism, or Mondrian's Neoplasticism - surfaces are flat, but the whole is not yet flat. The painter still looks for contrasts, when he paints in a flat way, but he does not understand what consequences this should lead to. (...) The painting should be homogenous and flat. The dramatic quality of Baroque should be opposed by the Unism of painting ." *8
reading
strzeminski
y
-a bois
pg 123
donajski's dig
ital librar
y
I have been going to such visually stultified selections from MoMA's permanent collection for 50 years and this one seemed particularly hypocritical and offensive. Here's why: there is a seamless affinity between the left-wing neo-Marxian propaganda of the art that MoMA collects and the diktat by fiat of the Bloombergian real estate expansions, bad architectural choices and plutocratic economic domination in civic life of the rich criminals on MoMA's board.

In a just realm, the left-wing sentiments permeating Halbreich's humorless show would cause museum visitors to make citizen's arrests of the shameless billionaires on MoMA's board, instead of bowing like minions to our "betters."
We [VF] asked the world's leading architects, critics, and deans of architecture schools two questions: what are the five most important buildings, bridges, or monuments constructed since 1980, and what is the greatest work of architecture thus far in the 21st century? Here are the answers from our 52 respondents, who are listed alphabetically. (Note: some people named more or fewer buildings than requested.)
not sure of the protocol, but many architects voted for them selves, sometimes for multiple projects. and the runaway winner.... FG bilbao by a landslide!!!! mind numbing how these fucks stick together. HIS BUILDINGS,
THEY LEAK!!!!!!!!
wired

via vz



blown up / overhead vs opaque vs slide projection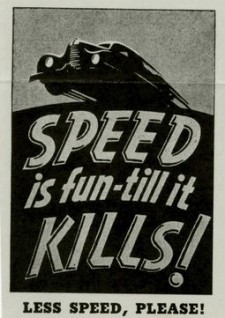 what you can get in:

Location: Peloponnese-Messinian Mani

via ree



talking mafia blocks





diggers