Schwarz
---
View current page
...more recent posts
stupid hipster in the nyt alert.


[link] [3 comments]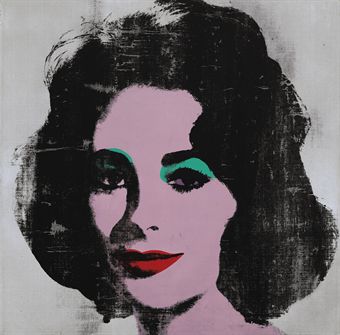 [link] [6 comments]


free line

via vz
[link] [1 comment]


Judge Batts ruled that Prince's appropriation of Cariou's work failed to meet standards of fair use on four specific grounds, which comprised a perhaps unintended esthetic critique of Prince's overall artistic practice. She noted that Prince had used Cariou's photographs in toto with minimal alterations, adding that Prince had testified that his work had no specific meaning (crucial to a narrow definition of "fair use" as commentary). The judge also charged Prince and his studio with acting in "bad faith" by requesting copies of Cariou's book from the photographer's studio without specifying the intended artistic use and never negotiating any kind of rights agreements with Cariou.

Now, anyone who knows Prince's work knows that minimal yet overall appropriation in the service of bad faith is what his work and career are all about, yet the judge rejected this meta kind of appropriation, ruling that it did not fall within the definition of fair use. Indeed, Judge Batts implied a kind of slippery slope by observing that Prince had not cut up or sectioned Cariou's pictures sufficiently, making an observer wonder whether a Mimmo Rotella standard of radical pictorial transformation would be the minimum standard for fair use.

Either way, having a judge as an interpreter of the meaning of art remains Kafkaesque: we can trot out the entire oeuvre of Andy Warhol, Robert Rauschenberg and a thousand other artists as violators of Judge Batts' standard. But what of photographer Cariou? Is he not an artist, as well? There is undeniable schadenfreude in seeing Prince suffer, notably when his "Canal Zone" show was one of his laziest (but wasn't that the point?) and a best seller at high retail price points. Indeed, Judge Batts decreed that, absent a stay for an appeal from the defendants, Prince's work from the series and the tools used to make it should be obliterated in some way in the next 10 days, with those paintings already sold forbidden from being (literally) hung on the walls. Presumably, Cariou will have
tp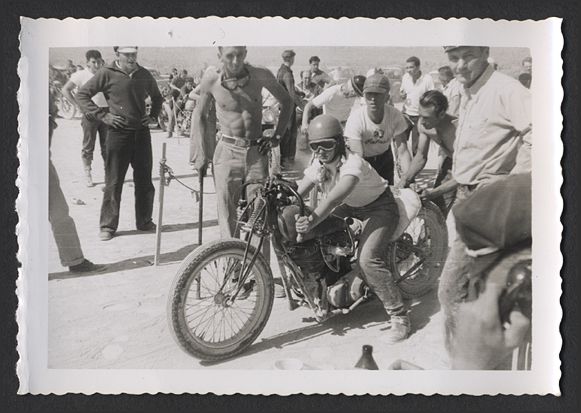 El Mirage 1948, Kelly Haynes preparing to get pushed off by Clem Murdaugh on a 64 ci Indian scout, they reach a speed of 142 while bottom blows out and unable to make a complete run.

i have other images from this series. guess i was outbid on this one.



wally parks scta





charlie harper prints

via adman



i wonder who designed the distinctive (ominous) super graphic on the fukushima reactors shells.





hoof boots

via vz



1971 Ford Ranchero GT. H code, 351 2V, automatic, Wimbledon White with Red and Black interior.





Machine in the Studio: Constructing the Postwar American Artist





Green Tunnel - A six month journey along the 2,200 mile long Appalachian Trail, condensed and reinterpreted into five minutes of stop-motion.





the new small house

home and environment





Godard's Intertitles





the field lab / container living in noname texas





Why are conceptual artists painting again? Because they think it's a good idea.
One intuition motivating this series of talks has been the feeling that there is something deeply problematic about an approach that narrows the possibilities of engaging with art down to the procedures of decoding and encoding its inscription onto the symbolic order. That is: the idea that the primary task of art, as a strategical operation, was to provide conceptual legitimations (to satisfy or lay down the law, among other things) by constructing references that situate the work within an established economy of meaning. No matter how critical this approach may intially have intended to be, it has effectively proven to be coextensive with—and an involuntary ideological support of—an attitude towards art production that is indeed merely strategical and solely about plotting ways of inscribing a practice into the symbolic order, be it through the suicidal heroic mode of bringing the game of art to its logical conclusion by explicating its rules (old-school modernist conceptual) or through the somewhat more versatile mode of implicating a work within its given economies of referentiality as rarified secrets.
Bolefloor offers floorboards, cut using custom algorithms, that follow the natural warp and weft of trees.

via adman




how highs the (deleware) river?





billy gibbons hat





collecting / and //
Only Collect: 'Benjamin's "Unpacking My Library: A Talk about Book Collecting" may explain the architect's obsessions with books, but in the post-print era, what do we hoard?'. Mimi Zeiger in Domus on the state of the contemporary collector and the outlet for their obsession. Collecting has evolved: 'But given the spate of books, exhibitions, Tumblrs, and websites that document and compile material appearing within the discipline and beyond, I suggest that the archive itself has become not a mode of collection, but the thing in itself to be collected.'

/

There's an emerging consensus about what digital collections mean; i.e., it's much more than simply assembling a set of objects. Increasingly, it appears to be about presentation, a form of composition. In many respects this presentation seems no different from the assemblages of objects that characterised the Victorian treasure houses and private museums, where typologies and materials trumped more complex data like location, function and date. It also feels related to Benjamin's statement about possession of the thing: 'For inside him there are spirits, or at least little genii, which have seen to it that for a collector – and I mean a real collector, a collector as he ought to be – ownership is the most intimate relationship that one can have to objects'.