Schwarz
---
View current page
...more recent posts
changes coming for 2nd ave and houston


[link] [add a comment]


artists beware


[link] [add a comment]


sri threads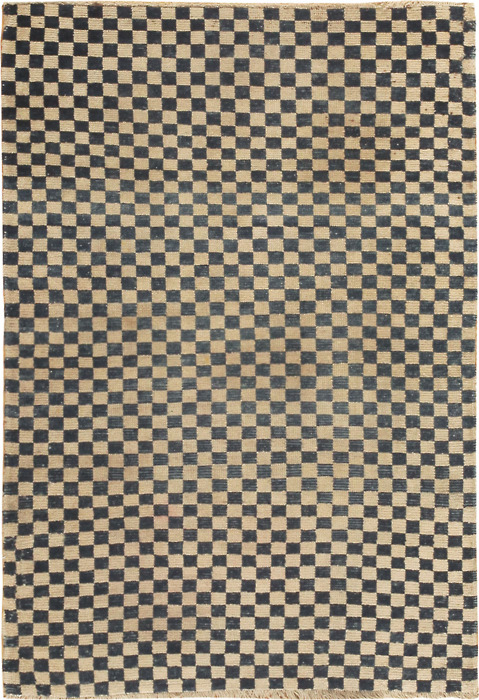 A Cotton Kasuri Furoshiki: Alternating Dark and Light Indigo

Boro Kumanozome

Hiro koTa keda

via ref lib
[link] [1 comment]


Bob Dylan on Roy… From Bob's the New Bestseller, Chronicles - Volume One" "I was always fishing for something on the radio. Just like trains and bells, it was the soundtrack to my life. I moved the dial up and down and Roy Orbison's voice came blasting out of the small speakers. His new song "Running Scared" exploded into the room. Lately, I'd been listening for songs with folk connotations. There had been some in the past: "Big Bad John," "Michael Row the Boar Ashore," "A Hundred Pounds of Clay," Brook Benton had made "Boll Weevil" a contemporary hit. I liked the Kingston Trio. Even though their style was polished and collegiate, I liked most of their stuff anyway, Songs like "Getaway John," "Remember the Alamo," "Long Black Rifle." There was always some kind of folk type song breatking through, "Endless Sleep," the Jodie Reynolds song that had been popular years before, had even been folk in character. Orbison, though transcended all the genres-- folk, country, rock & roll or just about anything. His stuff mixed all the styles and some that hadn't even been invented yet." "He could sound mean and nasty on one line and then sing in a falsetto like Frankie Valli in thenext. With Roy, you didn't know if you were listening to mariachi or opera. He kept you on your toes. With him, it was all about fat and blood. He sounded like he was singing from an Olympian mountaintop and he meant business." One of his early songs, "Ooby Dooby", had been popular way previously, but this new song of his was nothing like that. "Ooby Dooby" was deceptively simple, but Roy had progressed. He was now singing his compositions in three and four octaves that made you want to drive your car off a cliff. He sang like a professional criminal. Typically, he'd start out in some low, barely audible range, stay there a while and then astonishingly slip into histrionics. Hisvoice could jar a corpse, always leaving you muttering something to yourself like, "Man, I don't believe it." His songs had songs within songs. They shifted from major to minor key without any logic. Orbison was deadly serious--- no pollywog or fledgling juvenile. There wasn't anything else on the radio like him. I'd listen and wait for another song, but next to Roy the playlist was strictly dullsville...gutless and flabby."
reclaimed woven redwood ceiling

via vz



working in the warehouse blues





in ground fiberglass swimming pools





not enough jazz in your life? stream from the phil schaap radio archive. a slew of hour and twenty birdflights (university of charlie parker), plus a bunch of five + hour birthday tributes and memorial shows. + more more more swing.





calder foundation





"I want to ask you a question," Sonnabend says, "if you are creating yourself as you painted your picture?" In other words: Does a human being's dynamic experience create life's meaning? Or, does human life already have a meaningful essence?

De Kooning greets this existential inquiry with genial aplomb, before waving it away like a bothersome housefly. A common question in the period's critical discourse, it is clearly one whose answer he has recited many times.

"Everything is already in art," the painter gently demurs. "Like a big bowl of soup. Everything is in there already, and you stick your hand in and you find something for you."

"Like a big bowl of soup." De Kooning is talking the way artists talk among themselves, not the way critics, curators, theoreticians or historians write about art — and not even the way artists describe their practice on formal occasions. In the intimate environment of his studio, among fellow painters and friends, the high-flown existential mysteries and profound philosophical dramas of painting are handily reduced to soup.
via LR fb
made in france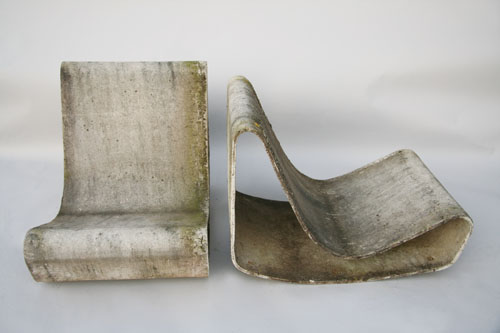 willy guhl cement outside seat published in 1954





erwin hauer modular constructivism





spray-on duct tape





Open the Door, Richard" started out as a black vaudeville routine. Pigmeat Markham, one of several who performed the routine, attributed it to his mentor Bob Russell.[2] The routine was made famous by Dusty Fletcher on stages like the Apollo Theater in New York and in a short film [Archive.org]. Dressed in rags, drunk, and with a ladder as his only prop, Fletcher would repeatedly plunk the ladder down stage center, try to climb it to knock on an imaginary door, then crash sprawling on the floor after a few steps while shouting, half-singing "Open the Door, Richard". After this he would mutter a comic monologue, then try the ladder again and repeat the process, while the audience was imagining what Richard was so occupied doing.



Jack McVea was responsible for the musical riff which became associated with the words "Open the Door, Richard"[4] that became familiar to radio listeners and as many as 14 different recordings were made.



The recording by Count Basie was released by RCA Victor Records as catalog number 20-2127. It first reached the Billboard magazine Best Seller chart on February 7, 1947 and lasted four weeks on the chart, peaking at number one.



The recording by Dusty Fletcher was released by National Records as catalog number 4012. It first reached the Billboard Best Seller chart on January 31, 1947, and lasted five weeks on the chart, peaking at number three.[6]



The recording by The Three Flames was released by Columbia Records as catalog number 37268. It first reached the Billboard Best Seller chart on February 14, 1947, and lasted three weeks on the chart, peaking at number four.[6]



The recording by Louis Jordan was released by Decca Records as catalog number 23841. It first reached the Billboard Best Seller chart on March 7, 1947, and lasted two weeks on the chart, peaking at number seven.[6]

The recording by Jack McVea, recorded in October 1946,[4] was released by Black & White Records as catalog number 792. It first reached the Billboard Best Seller chart on February 14, 1947, and lasted two weeks on the chart, peaking at number seven.[6] As stated above, this was the original recording.

For all the artists above except Jordan, this was their only hit on the charts. (This even includes Count Basie, despite his great fame, and despite the fact that this was a number-one hit for him.


chicken tractors

via lew shelterpub fb



fredericksburg sunday houses





A-G and Kitsch clem greenberg





Analemmatic sundials: How to build one and why they work

pdf more info / wikipedia entry / notes on kitsch



Big Al solar brewery seattle wa





provisional painting





Sumptuary law / dress code - refusal of work shirt / Baptiste of Cambrai