tom moody
---
View current page
...more recent posts
---
Before
Spirited Away
, Hayao Miyazake made some kickass adventure films; Disney owns the rights and they're gradually coming out on DVD.
Castle in the Sky
(1986), also known as
Laputa
, is
available
this month (no more links to amazon since they
censored me
). This is non-stop excitement and breathtaking art! The designs are straight out of Jules Verne and the scenery is based on Welsh mining country, where Miyazake took his animators for a sketching trip. In the scenes below (top to bottom), (1) a military airship docks at a castle before a fateful journey to the cloud city Laputa, (2) a gang of air pirates rides dragonfly-winged vehicles to rescue Princess Sheeta from the castle, (3) Sheeta awakens a dormant, damaged Laputan robot, and (4) discovers the crystal she's carried since childhood bonds her to it.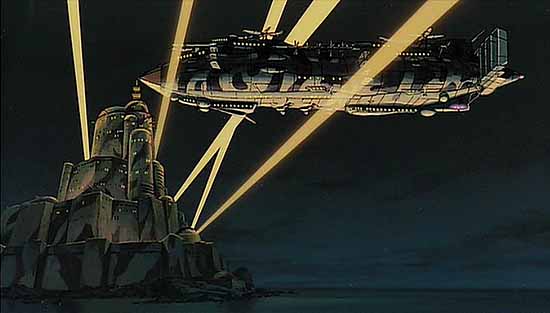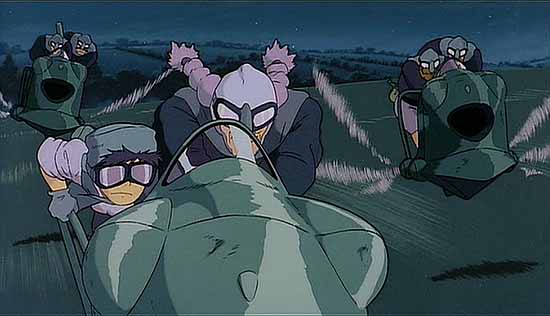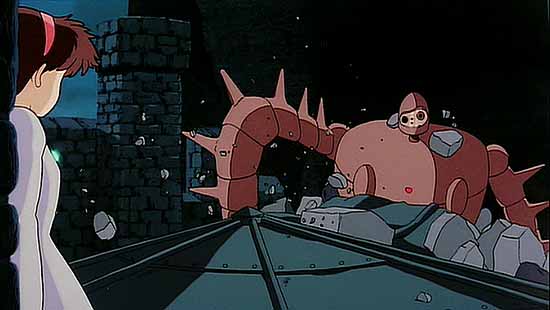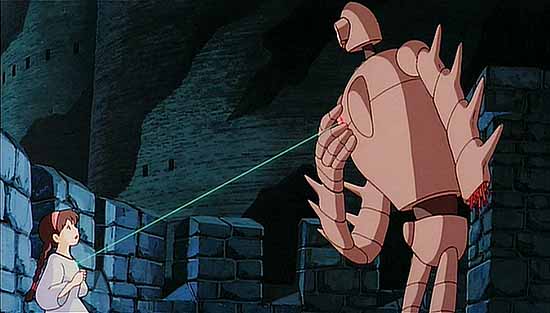 - tom moody 4-17-2003 7:29 am [link] [add a comment]