tom moody
---
View current page
...more recent posts
---
Time Magazine's Person of the Year.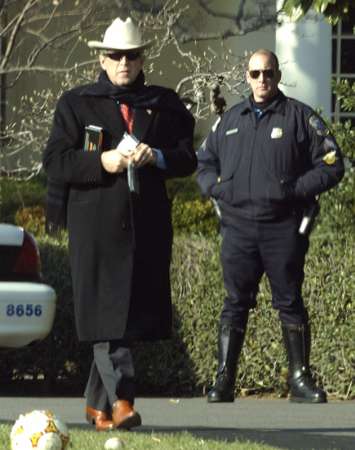 Some scary shit found on
Digby's site,
with lyrics to match (
"We doin' big pimpin, we spendin' cheese / We doin' big pimpin' up in DC"
). I've been trying to have a moratorium on Bush images because I think even the satirical ones just add to his cult, but this one belongs in the horror hall of fame. The American Ghaddafi? Russian mobster? A friend says he looks awfully prissy for a cowboy.