tom moody
---
View current page
...more recent posts
---
Old School Techno from Dallas, Part 2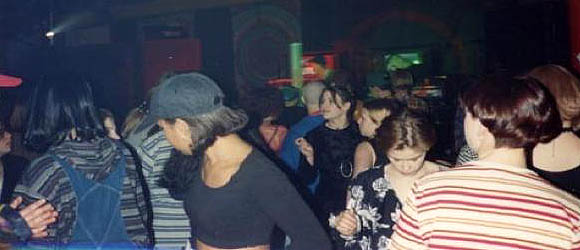 Ravestock '94, Dallas.
That is seriously a lot of stripes. And girls.
x-eleven "Ecstasy" 1992 [mp3 removed]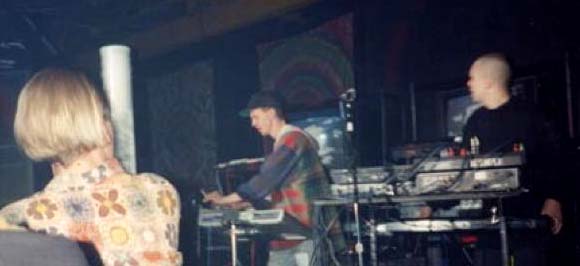 Previous post on x-eleven is
here
. Since it was written, Gary Wicker has
put up some more tracks,
including "Ecstasy," the one highlighted above. Not sure where it's going at first, the sampled "ooh" sounds silly, but at the 90 second mark it grabs your attention, and at 120 seconds, when the Larry Heard-ish house part with the synth-flute kicks in and those "oohs" become joyful, stuttering vocal science, it really takes off. Some of the appeal is rooted in time travel but this is among the happiest music you'll hear, and Wicker feeds the retrograde desire to hear lots of arpeggios played at high speed. Haven't checked out Todd Hixon's videos yet, also from the vault, but will--just wanted to get this track up. It's weird, I'm nostalgic for a scene I never participated in, except in my studio listening to these tunes on the radio. I moved to NY the next year and found drum and bass everywhere--right about the time Wicker sold his gear and stopped making x-eleven tracks. "Ecstasy" is earlier--'92.
Update, December 2014:
The X-Eleven links above are dead but the group has a page on
bandcamp
.