tom moody
---
View current page
...more recent posts
---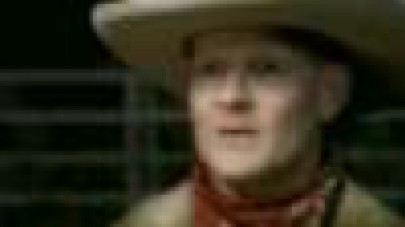 Web Roundup
Congrats to
Michael Bell-Smith
for the
NY Times
mention of his
cubist remix
of R. Kelly's "Trapped in the Closet" videos (that's how I'd describe it, anyway). By syncing and playing all five vids simultaneously, Bell-Smith spares us the agony of having to watch them end to end. I'm still marveling at a link Bell-Smith posted earlier to this "
scary splash page for a paint-thinner company
."
Sarah Hromack
has a good summation of the havoc copyright extremists are wreaking on human expression, starting with a rundown of their recent successful campaign (so far) against Google Print:
Taking their cues from the music industry's reaction to p2p file sharing, publishers fear that making texts available online will lead to unauthorized reproduction and distribution. I know that I, personally, am burning to print all 1,424 pages of War and Peace on my home printer, before collating, binding, and covering the whole mess in split cowhide. I'm seeing a multiple-volume desktop set here. Gold embossing, the works. Ebay, Haight Street—there is no limit to the pure profit potential of this scheme.
Ed Rackley
offers an especially clear analysis of what's happening in Darfur and its rich neighbor to the north, Khartoum, after he has spent the better part of this year in the Sudan working as a consultant in the international relief effort.
Musical prodigy Adrien75 has posted some
new mp3s
. One I especially like is the Neu!-ish "4th Song." [link to mp3 page updated: "4th Song" no longer available]