tom moody
---
View current page
...more recent posts
---
Regarding my
artwork in the previous post
, Kara had these questions:
--Have you photographed the backs of any of these? I'd be curious to see this nest of webs.

--BTW, how light safe or fade-proof is the ink you're using?
On pieces of this type, I'm using lightfast inks (pigments as opposed to dyes) and framing the work behind UV-resistant plexiGlas. No fading has occurred. I like having them around to look at.
This is the back of a similar piece I posted a while back: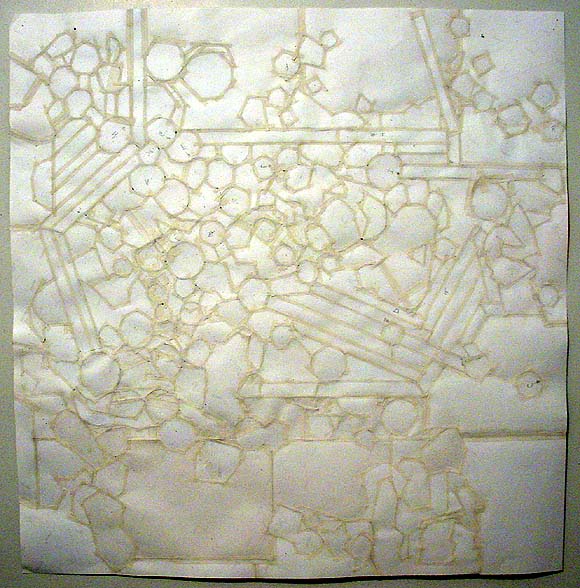 She also wondered what one might be missing by seeing my object-type artwork on the Internet. I'd say what you're getting is about 60% of the experience. But it sure beats mailing f*ing slides.