tom moody
---
View current page
...more recent posts
---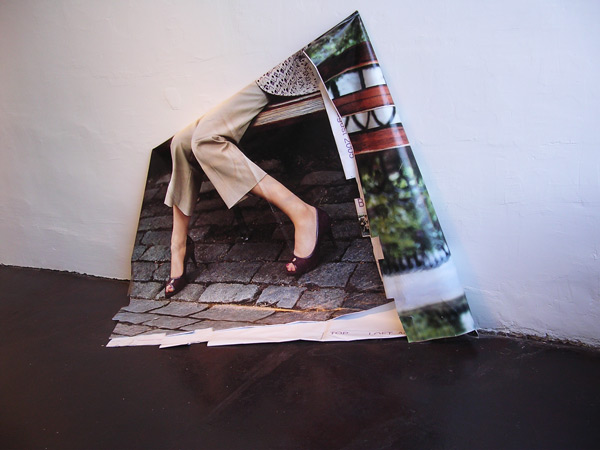 Bill Schwarz's
99 Bottles of Beer on the Wall
begat Cady Noland, and Cady Noland begat...
Brooklyn-based artist Roy Stanfield, who has the
most persuasive website
of almost any artist whose work I've never seen, and whose drawings based on random Google image searches I posted about
here
. He's having a show at
And/Or Gallery
in Dallas, with Wendy Red Star.
Some photos of the show are
here
; the statement at the bottom of the page is very helpful.
The gallery's page documenting the show is
here
.
I'm being a bit cheeky about the website and all, but seriously, that is an inspiring series of photos documenting the artist's work. Almost no text is needed--with such a range of amusing, perplexing, and drop dead pretty installation shots (see the photos of skateboard ramps/swimming pools) the viewer supplies the back story and imagines radical exhibition scenarios that may or may not have happened. With its seamless mix of "exhibition space" and "environment" it is a thesis for an excellent career. Maybe I'll get to see the work in a New York gallery eventually.