tom moody
---
View current page
...more recent posts
---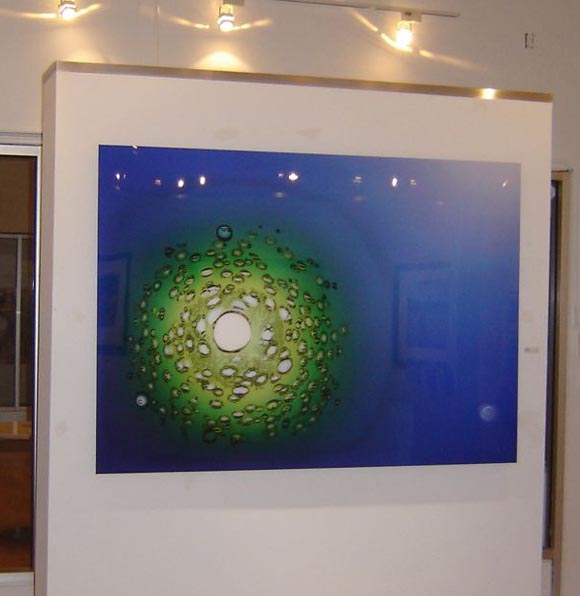 John Zoller,
Alphamega 8
, 48 x 70 inches, laser light print, at the APG Gallery, Atlanta, GA. Zoller's
"Alphamega" series
is "non camera based photography" created with fire on photo emulsion and without any digital manipulation--an old school FX approach, although I'm not aware of anyone who did anything quite like this. It's a bit reminiscent of the Joshua White gelatin/food color/Pyrex dish/overhead projector school of psychedelic light show (pre-laser shows) gone all rigorous and formally elegant. The multifaceted Zoller (a New Yorker now living in Fla.) also did the "
United States: Color and Learn
" painting series I've posted a few examples of. Below: detail of
Alphamega 3.