welcome to post world cup soccer!
not all of these reports pan out but this one seems pretty confident that everybodys favorite vampire will be joining the team i have a rooting interest for once his suspension is lifted. suarez will join messi and neymar on barcelonas front line. theres no assurance that they will mesh (as messi and neymar last season did not necessarily bring out the best in each other) but "on paper" it is a scary proposition.
---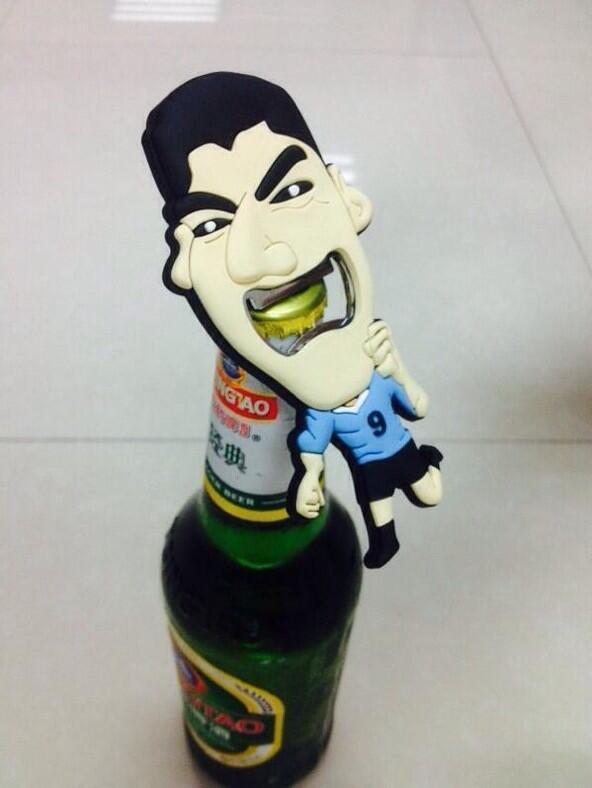 luis suarez bottlecap opener.