someone mentioned on twitter how weird it will seem in the future that fearless leader painted himself orange every day.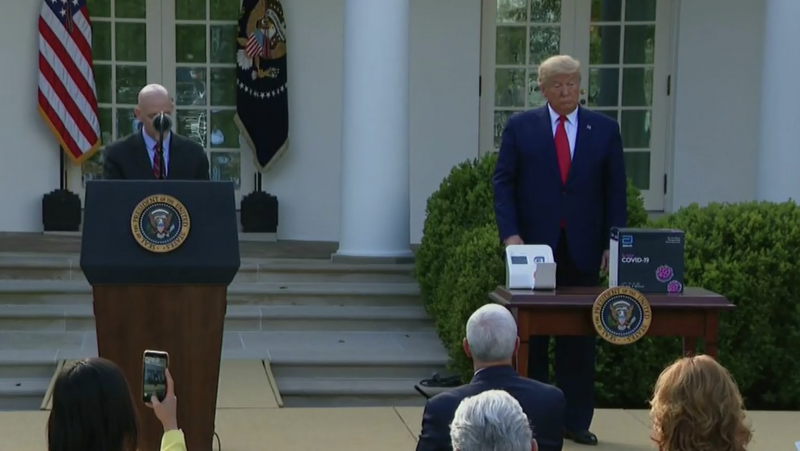 ---
Trump set up at a table with his covid kit like a girl scout with her cookies and someone else at the presidential podium. Is this photo for real?
announcing that abbott labs test kit.