Happy Equinox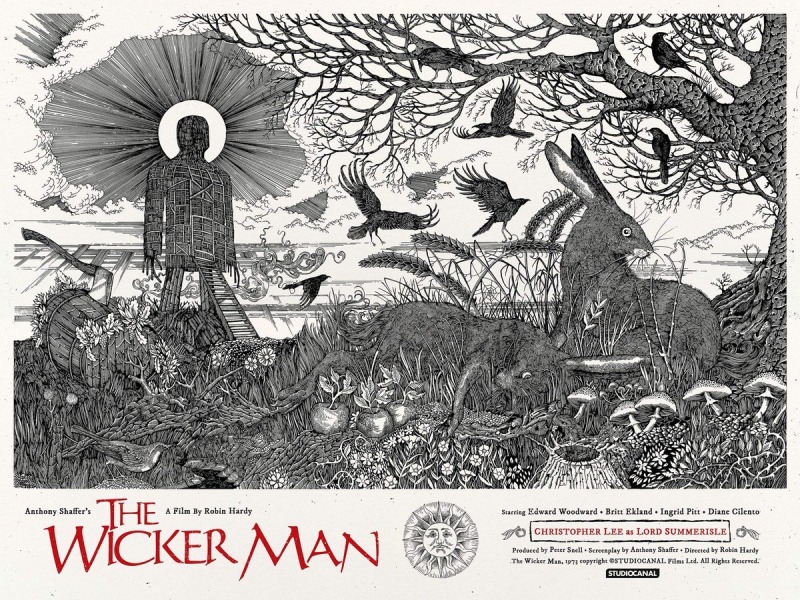 ---
Well, it's the Vernal in the movie, but...
Not much I really remember about that movie other than Ingrid Pitt's dance.

I had to look it up, and while there is a Mayday sequence, I guess the sacrifice is actually at the summer solstice (they sing Sumer Is Icumen In) to ensure a good harvest in the fall. Poor Edward Woodward, he fulfilled all the requirements to be sacrificed: he came of his own free will, with "the power of a king" (by representing the Law), is a virgin, and is a fool. And what a fool; if he'd slept with Britt Ekland when he had the chance, he'd have been safe.
Nice poster.
Watch Wicker Man, that was good!!