"Wojnarowicz: F**k You F*ggot F**ker."
---
screen shot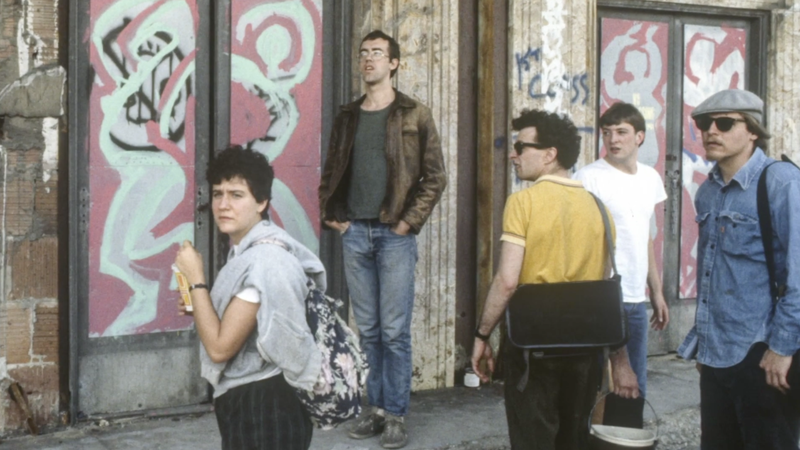 how old were you there?

Last night I was discussing the sixties with a friend slightly older than me.
"Well, you know, if you remember the sixties, you weren't there."
"Well, I remember you guys not remembering them. And you know what that taught me? Not to remember the seventies."






time will take care of you not remembering then all that will be left is a footnote that you did the artwork on a reissue of a single for a band only remembered by those who tried to forget it.





Reissue?? Hey, it may have sucked but that was the original artwork.





well, i dont trust your memory of it but discogs backs you up. but it was only because i didnt check my sources that i defamed you.

"The cover art of the German (Weird System) reissue of the Alien Boy EP was by Steve Doughton who later made a movie with The Voluptuous Horror of Karen Black's Kembra Pfahler, another indie rocker with a pro-wrestling connection. Here's a clip from Dougton's cover:"

http://vinyljourney.blogspot.com/2004/12/wipers-alien-boy-12-ep-so-if-i-was-one.html






I don't think I've ever seen the weird system reissue but the original release of alien boy was a gatefold cover and the drawing my friend Jacob and I did was on the inside.






13?





Is that mike Bidlo ?






Yes






Who is to the far left?





I don't remember her name, she was friends with Keith Davis, in the yellow shirt.





thirteen