25 thoughts on the 25th anniversary of seinfeld
---
seinfeld quiz. i got 47 out of 50. i havent watched the show for the last 10 years more than a handful of times. i am feeling pride and shame. mostly shame but pridefully.

24

not spongeworthy.





definitely not but I did get that one.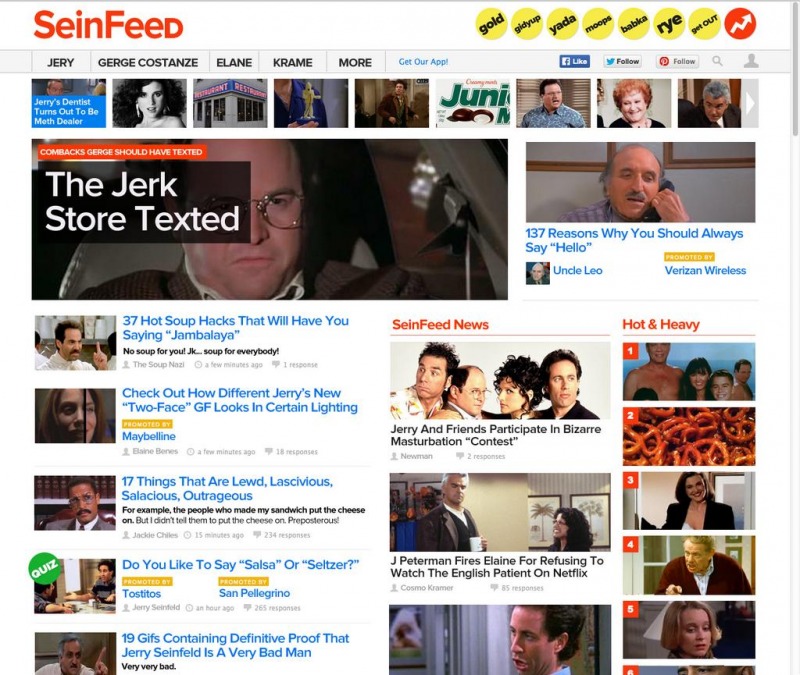 brim = 35 though they didnt complete the quiz in the allotted time. they did however manage to fill it to the rim.