View current page
...more recent posts
Wednesday, Sep 07, 2005
Crescent City Connection

The Blockade of the Crescent City Connection should be burned into the psyche of the nation in the way that the Collapse of the Cypress Structure was during the Loma Prieta quake of 1989.

Residents, primarily poor and black, helped commuters, primarily white and middle class get out of their cars and off the Cypress Structure. Armed white folks, under color of office, blocked poor black people from crossing the Crescent City Connection, a magnificent steel bridge over the Mississippi, into Gretna, trapping them under deteriorating conditions at the New Orleans Convention Center.

This picture, at the height of the flood, shows the Convention Center, high and dry, and a clear path to the bridge. Shepard Smith and Geraldo reported this situation from these sites, with great anguish in their hearts, on Fox News Channel.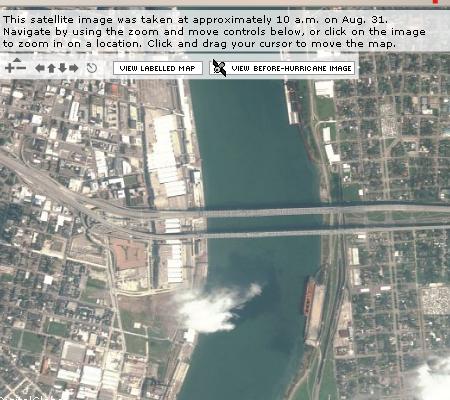 This picture, from a DKos diarist, shows another angle. "This pre-flooding image showing the convention center (red) and approaches (colorized). The convention center itself is a little over a half-mile long. One of the approaches drops to street level right in front of the center."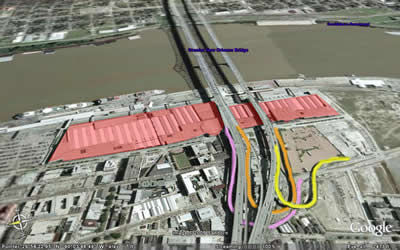 The still celebrated Battle of Liberty Place of 1874, and the monument should also be remembered in this context. The people of Gretna sure the hell wouldn't have let a bunch of little blue haired white ladies sit in that hell hole for three days with no food, water or sanitation. Lord knows Resident Bush would have sent in special forces to protect white women from crack gangsters rather that wandering around the country to eat cake, speechify and play his git-fiddle.

The Crescent City Connection Blockade of 2005 is a stain on this nation.


- mark 9-07-2005 9:59 am [link] [9 refs] [add a comment]