---
Super-Diviner: A psychic performance by RM Vaughan. at VIDEOFAG, 187 Augusta Avenue, Toronto.

July 29, 2014 - 6:44pm to 8:44pm
July 30, 2014 - 6:43pm to 8:43pm
July 31, 2014 - 6:42 pm to 8:42pm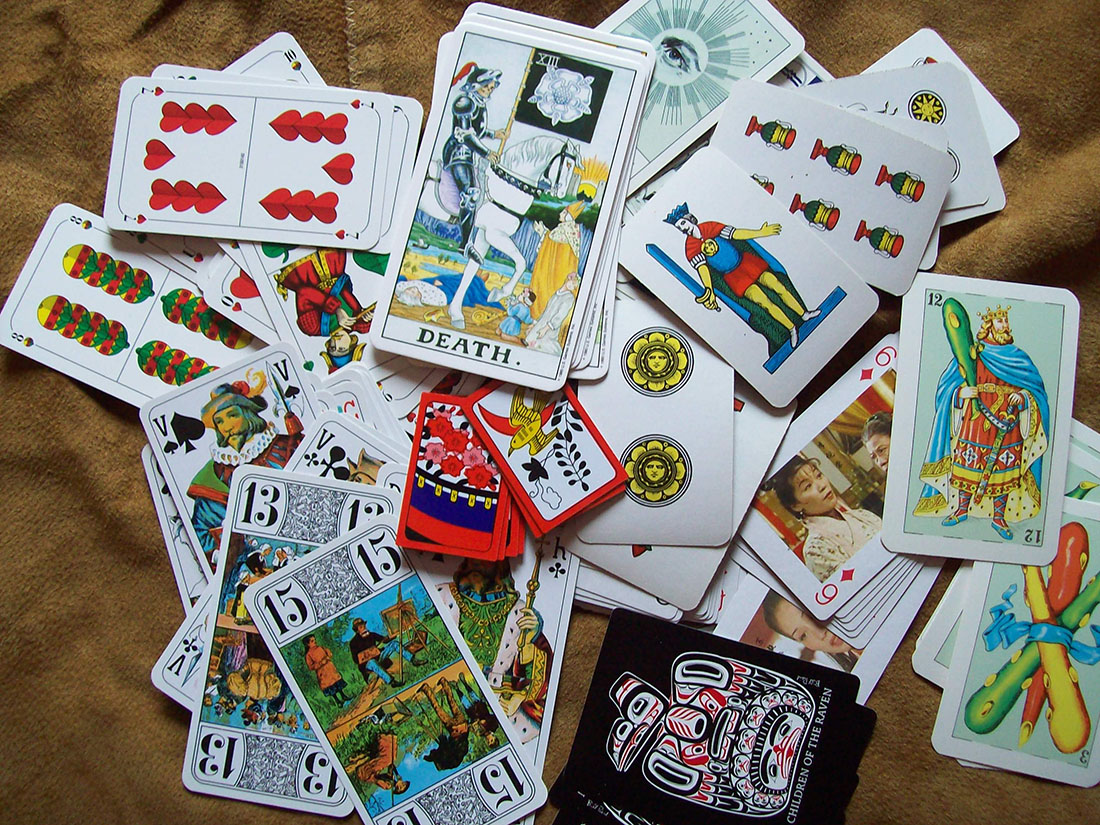 - L.M. 7-29-2014 10:28 am [link] [add a comment]


---
Myself, Chantal Rousseau and Claudia Maté in META, Abrantes. Portugal.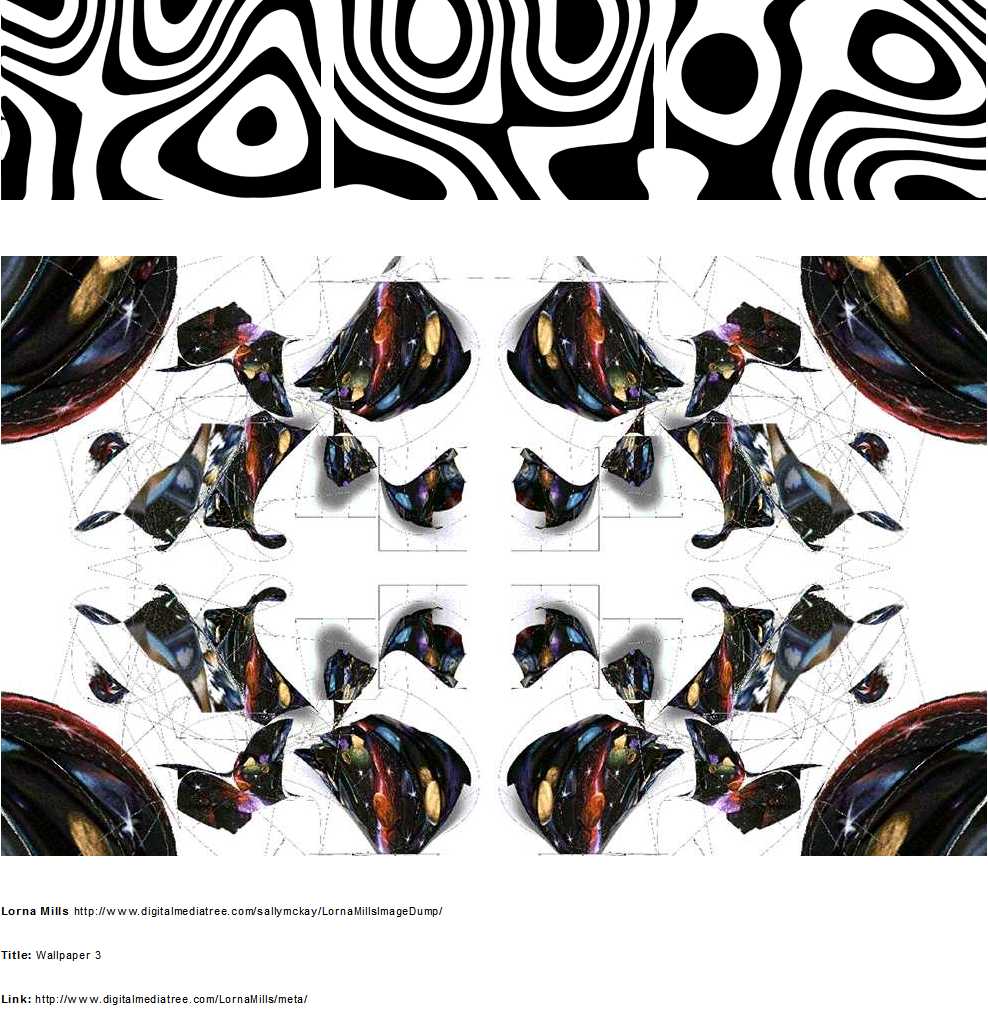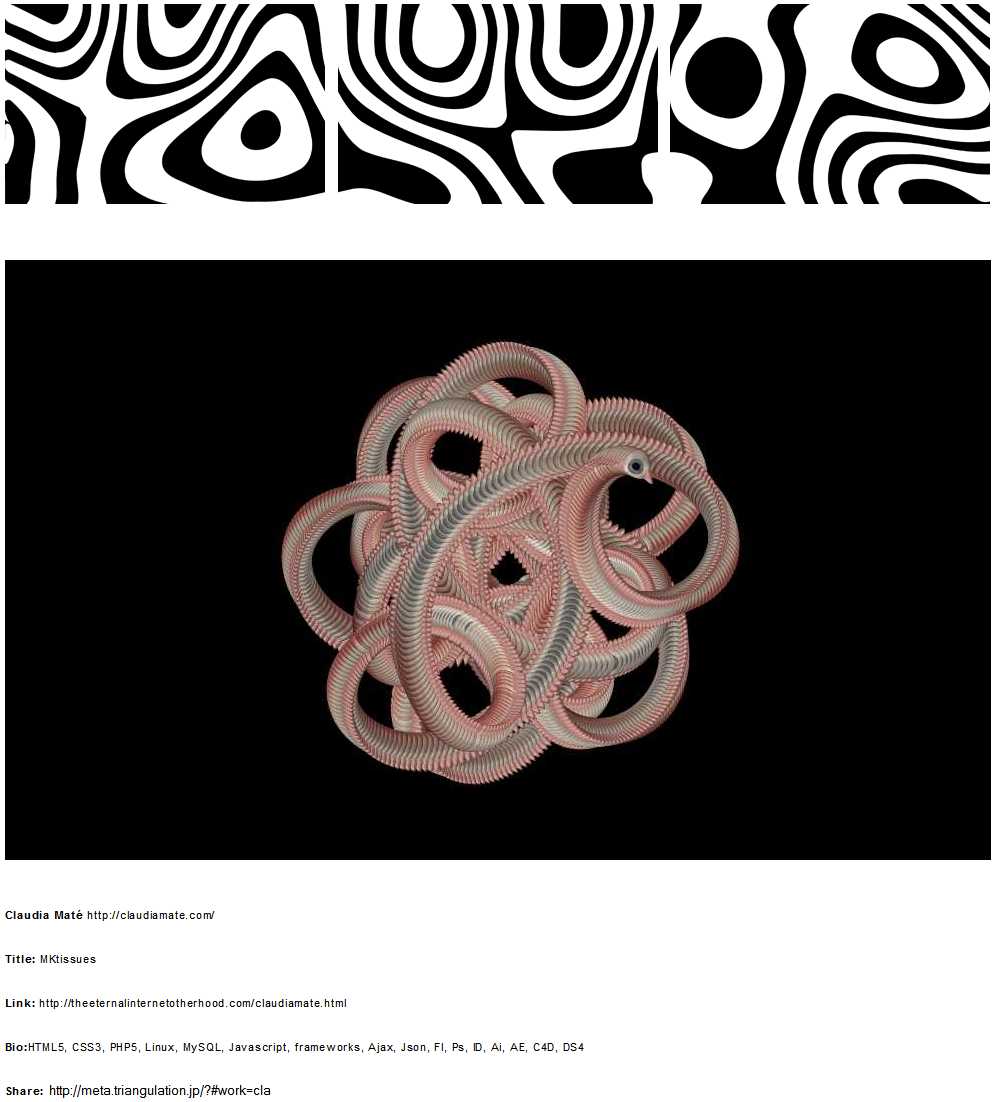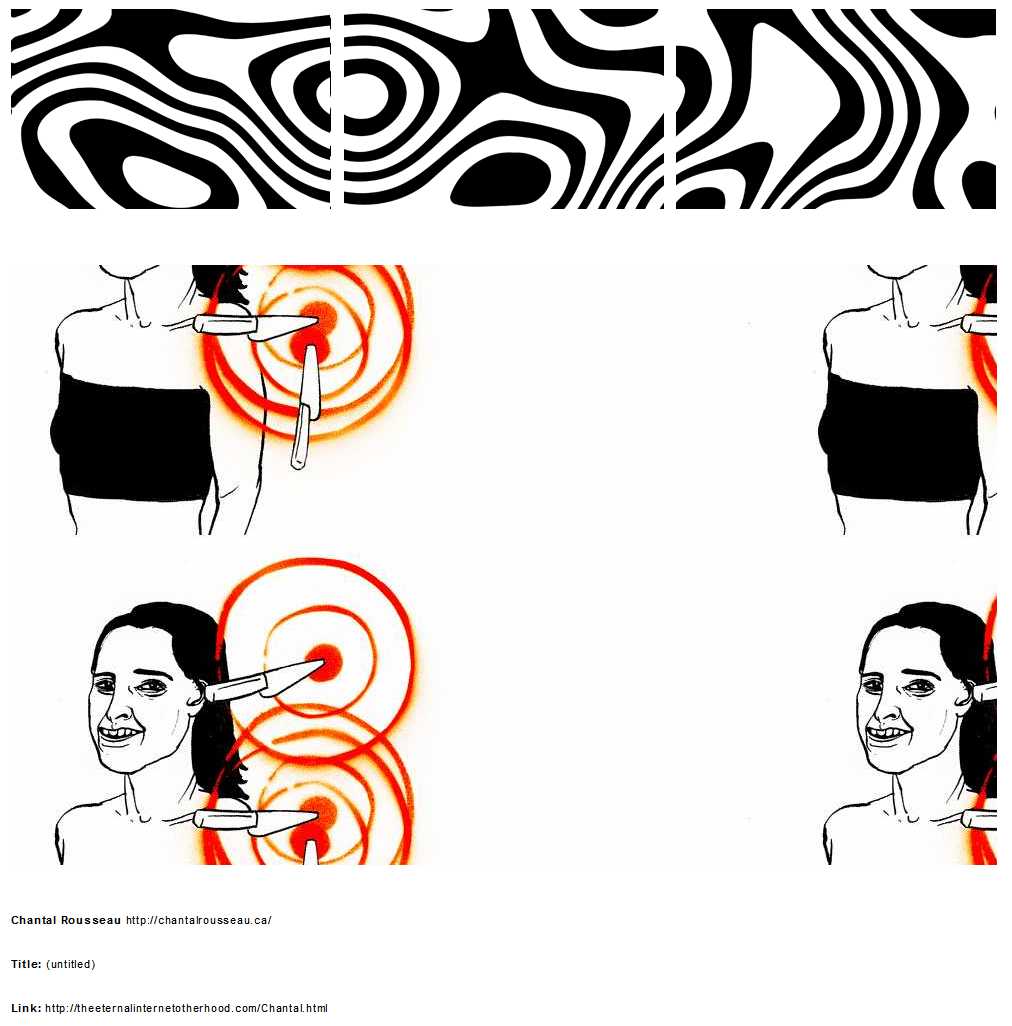 ---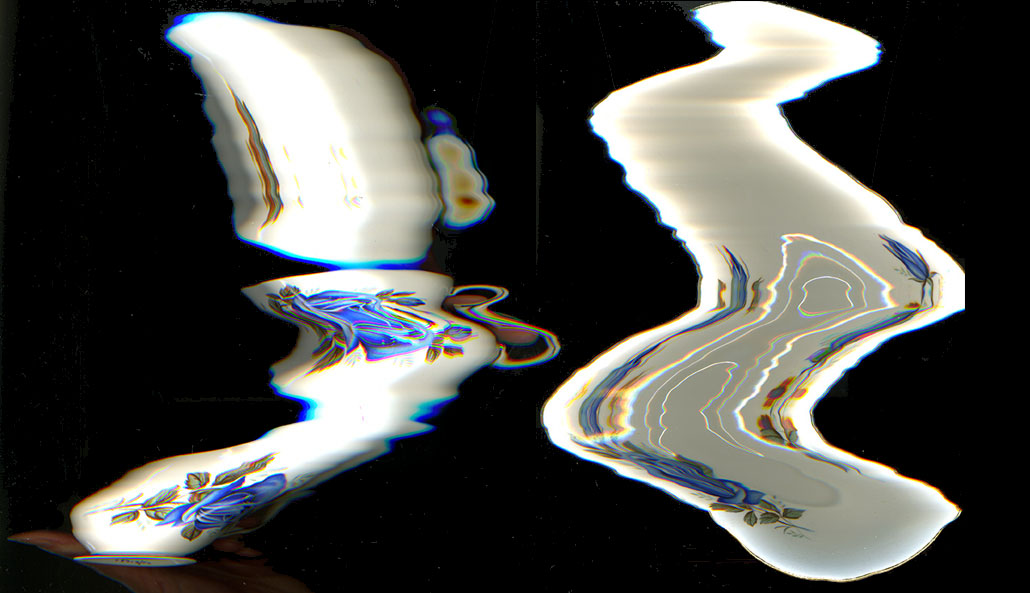 ---
---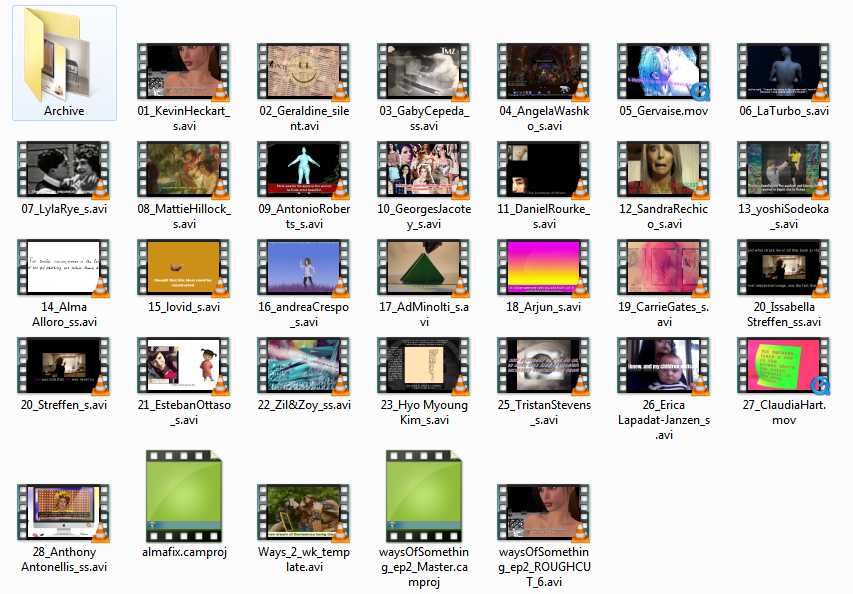 ---
Claudia Maté at TransferGallery, 1030 Metropolitan Ave. , Brooklyn NY.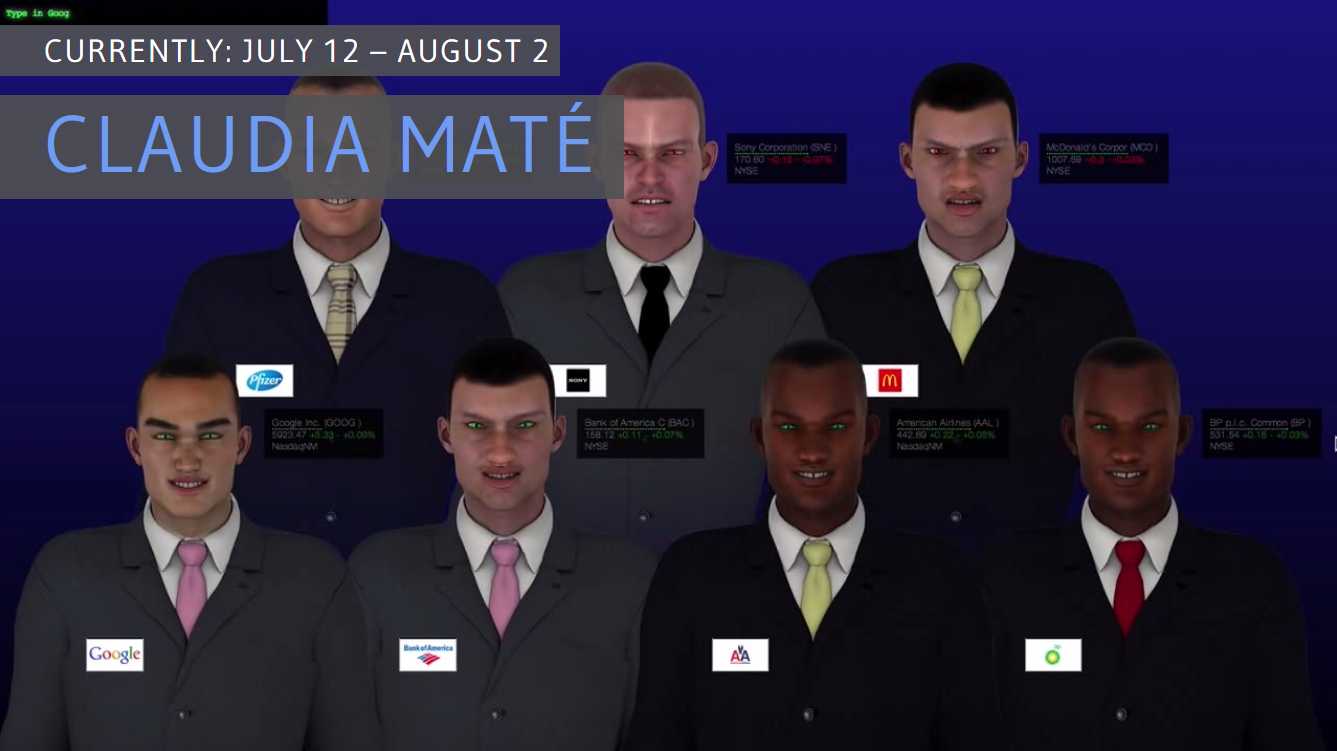 ---
---
Last chance to see FROM THE CLOUD curated by Faith Holland with Cory Arcangel, Hilary Basing, John Michael Boling, Jennifer Chan, Jacob Ciocci, Jesse Darling, Mike Goldby, Faith Holland, Daniel Johnson, Eva and Franco Mattes, Jillian Mayer and Lucas Leyva, Lorna Mills and Yoshi Sodeoka, Gracie Nesin, Hennessy Youngman, Sebastian Schmieg, and Feminist FrequencyAnita Sarkeesian

At Spectacle Theater, 124 South 3rd Street, Brooklyn , NY. July 18, 7:30 to 9:30pm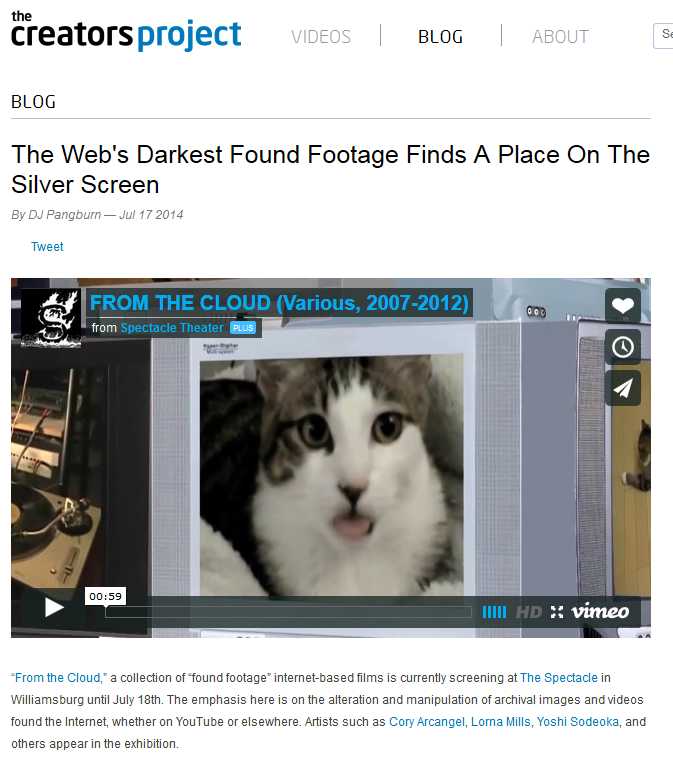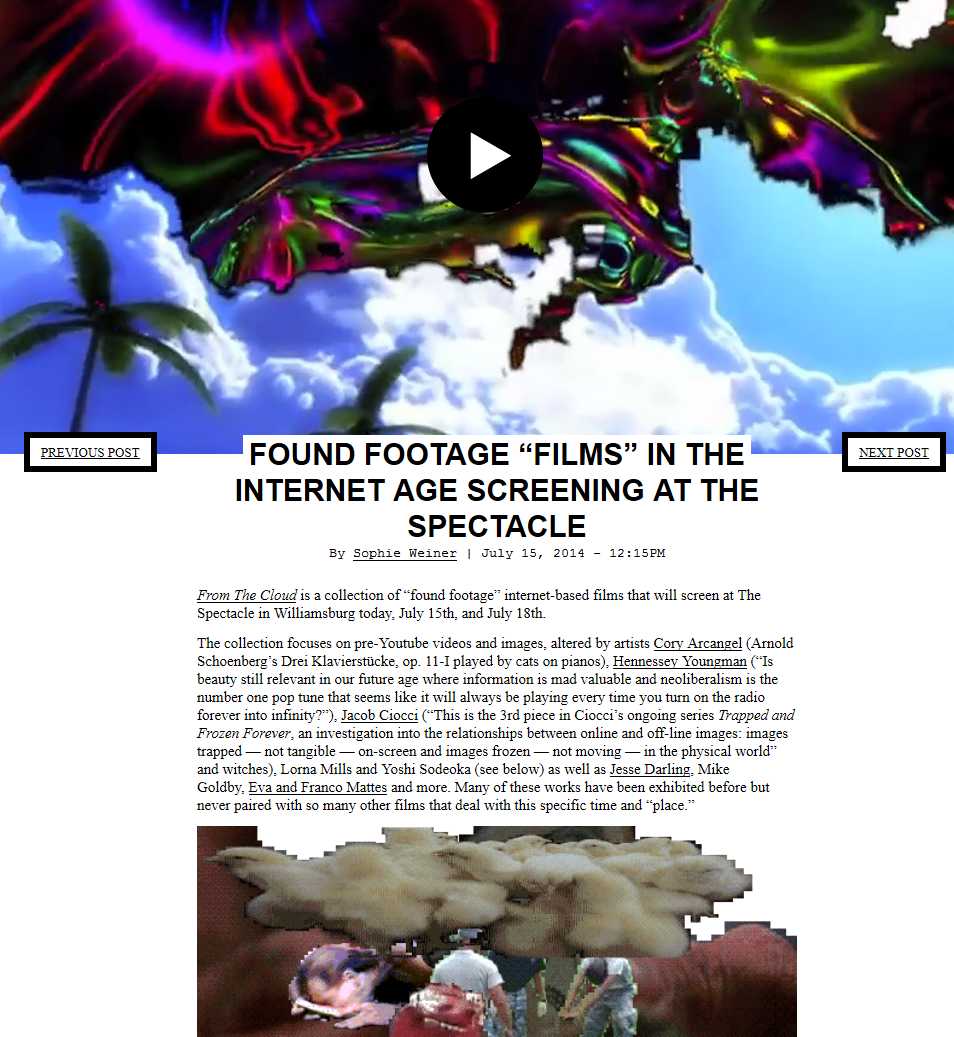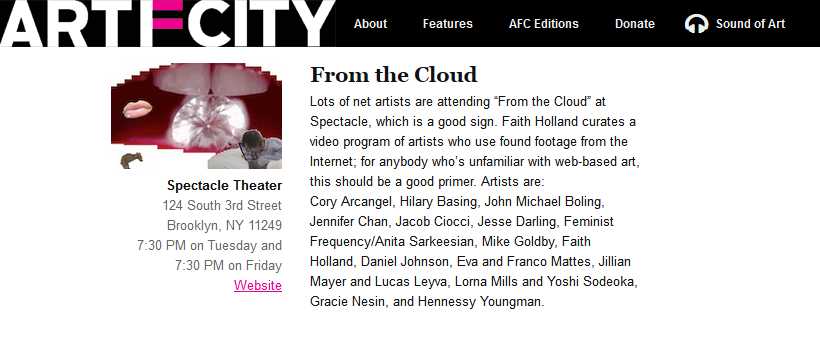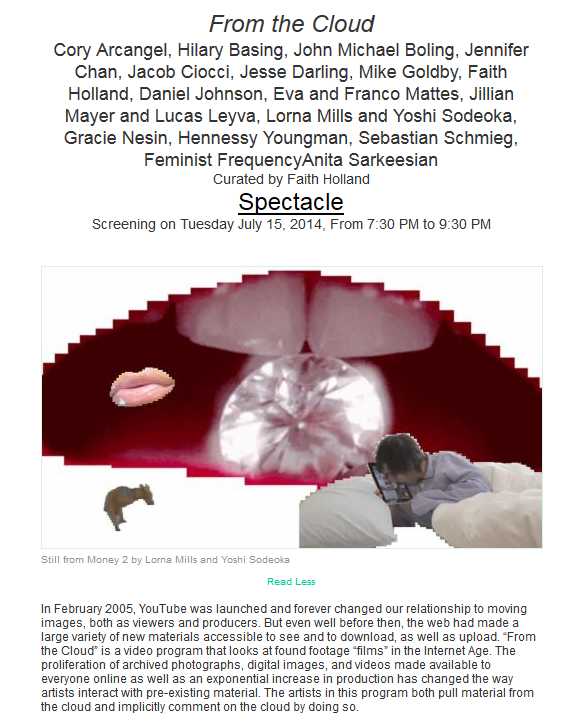 ---
Lunch in the Stans with Mark, Jim Louis and MB.