Schwarz
---
View current page
...more recent posts
farmhouse construction photos on yellow and white check tablecloth


[link] [14 comments]


pet monkey photos


[link] [1 comment]


Rock and roll, despite the reputation many of its artists have for mayhem and property destruction, has a surprising number of historic landmarks that didn't just survive—they thrive. Given rock and roll's status as a genuine, homegrown American product, like baseball it enjoys a growing number of wanderers who love hitting the road in search of the landmarks that define the art.

20c design poll





Matteo Pericoli has never felt compelled t keep his drawings to standard sizes. I 1998, he began drawing the entire perimeter o Manhattan on two thirty-seven-foot rolls of whit paper. (Pericoli, an architect who now work mainly as an artist, turned that drawing into hi first book, "Manhattan Unfurled.") But there is n sheet, or scroll, or any other type of paper big enough for Pericoli's lates drawing, which was commissioned for the new American Airlines terminal a John F. Kennedy International Airport. When it is done, it will be three hundre and ninety-seven feet long and will range from thirty to fifty-two feet in height The drawing fills a wall that runs the length of the entry hall of the new terminal and its shape reflects the terminal's swooping roofline


"At first, I played with the idea of using drawings that existed and blowing them up," Pericoli, who is thirty-eight, said the other day. "And then I thought of putting buildings from cities I liked from all over the world into a single skyline." Eventually, Pericoli came up with a composition that includes four hundred and fifteen buildings from seventy cities. He organized them by instinct, not geography. Hagia Sophia, in Istanbul, is next to the Burj Al Arab hotel, in Abu Dhabi, which is beside an old building in Buenos Aires, which is not far from a building that Frank Gehry designed in Prague. Pericoli balanced tall buildings with short ones, which meant that the Foshay Tower, in Minneapolis, looms over buildings lining a Venetian canal, and the curving tower of the Toronto City Hall gets to play against the curving roof of the Sydney Opera House. He also decided to add a building that never existed, an imaginary, Bauhaus-style structure by the artist Saul Steinberg. The one exception to the geographical mélange is a cluster of New York buildings at one end. Pericoli made this grouping to represent the notion that it is from New York that you fly off to see the rest of the world.


Pericoli's freehand style is both precise and gentle: the buildings are meticulously detailed, but they are all washed with soft accents of blue and golden orange. Pericoli was as indifferent to scale as he was to geography. In his fantasy skyline, the Sears Tower, in Chicago, is smaller than the Brooklyn Bridge, and the Transamerica Pyramid, in San Francisco, is as high as the Eiffel Tower. "When you return from a journey to Rome, the Pantheon and the pizzeria occupy the same space in your memory," he said.


When Pericoli was finished with the drawing, which was twelve and a half feet long, he sent it to a graphic-arts company in Chicago. The company blew the drawing up, and reproduced it digitally on vinyl material. The mural had to be divided into ninety-nine sections, each of which takes roughly two hours to print. The company has been shipping about twelve sections a day, three at a time, to J.F.K.
p
ericoli
google images
"Shoot" was one of a number of perfectly repellent performance pieces of the early nineteen-seventies in which Burden subjected himself to danger, thereby creating a double bind, for viewers, between the citizenly injunction to intervene in crises and the institutional taboo against touching art works. (Such, at any rate, was my analysis of the distinctive nausea that I felt in thinking of those things, which I avoided witnessing in person.) He spent five days in a small locker, with a bottle of water above and a bottle for urine below; slithered, nearly naked and with his hands held behind him, across fifty feet of broken glass in a parking lot; had his hands nailed to the roof of a Volkswagen; was kicked down a flight of stairs; and, on different occasions, incurred apparent risks of burning, drowning, and electrocution.
bottom feeding at the (quakertown pa) q-mart flee market





brian turners flickr page





The Schwarz





Outside the tourist zone, New Orleans remains a city of indolence and ruin. On the edges of the Central Business District, fires are erupting in abandoned buildings, at least three in the last week. The smoke curling under the highway overpasses has an ugly chemical smell. The Lower Ninth Ward is still mostly empty, vast and mute. But there is hustle and energy in the baking heat, in places like the parking slabs near Home Depot and Lowe's, where Hispanic, black and a few white laborers gather every morning for work.

I came here to talk to day laborers, because I had been told that this was the worst place in America to be one. The money was good after Katrina, in August 2005, and the work pace was frantic. Men were recruited for jobs that were plentiful, though seldom as good as promised. Conditions were dangerous and sickening. A glut of workers soon lowered wages for everyone. Intimidation and abuse were common, often by contractors, sometimes by cops.
Some of the most celebrated levee repairs by the Army Corps of Engineers after Hurricane Katrina are already showing signs of serious flaws, a leading critic of the corps says.

The critic, Robert G. Bea, a professor of engineering at the University of California, Berkeley, said he encountered several areas of concern on a tour in March.

The most troubling, Dr. Bea said, was erosion on a levee by the Mississippi River Gulf Outlet, a navigation canal that helped channel water into New Orleans during the storm.

Breaches in that 13-mile levee devastated communities in St. Bernard Parish, just east of New Orleans, and the rapid reconstruction of the barrier was hailed as one of the corps' most significant rebuilding achievements in the months after the storm.
images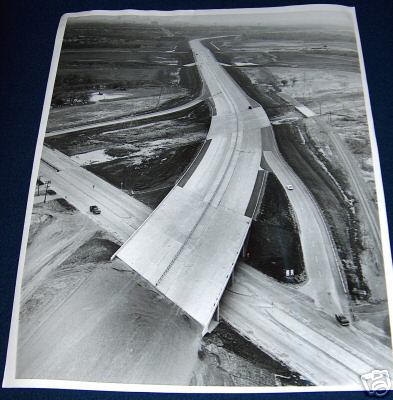 Black & white aerial photo showing the construction of the East-West Expressway in Dallas, Texas. Date stamp on back says Mar 29 1962 Dallas Morning News, with a notation "East-West Expressway". This photo is in very good condition. No rips, tears, or creases.





hammer museum virtual tour

via jz



If you have an interest in either science or pop culture, you probably recall Biosphere 2, which briefly captured the world's fancy in 1991 when eight "biospherians" boldly went where no man or woman had gone before—into a giant terrarium for two years to live with plants, animals, and a whole lot of bugs. Their mission, driven by a strange philosophical meld of Star Trek and The Whole Earth Catalog, was going to show us everything from how to live in tune with nature here on earth to how we might someday exist on other planets.

It didn't work so well. The air inside the steel-and-glass enclosure went bad, cockroaches thrived, and the biospherians were constantly warding off hunger. Sometime after rumors spread that pizza and candy bars were being smuggled inside and that seven tons of oxygen had to be pumped in to keep them all breathing, Biosphere 2 became a national joke, a staple of late-night monologues and gleefully snarky reporters. By the time the eight biospherians were released back into the wild, the project had settled into a cultural niche as one of those goofy examples of self-aggrandizing counterculture idealism just made for a Saturday Night Live skit.


Kisho Kurokawa can't seem to catch a break these days. Just days after the Japanese architect lost his bid for the governorship of Tokyo, the Nakagin Capsule Tower, his best known building and one of the few built examples of the Metabolist movement, was given a date with the wrecking ball.

The Capsule Tower, completed in 1972, stands in the center of Tokyo's affluent Ginza neighborhood. The building is actually composed of two concrete towers, respectively 11 and 13 stories, each encrusted with an outer layer of prefabricated living units. It has long been appreciated by architects as a pure expression of the Metabolist movement, popular in the 1960s and 1970s, which envisioned cities formed of modular components. But in recent years residents expressed growing concern over the presence of asbestos. On April 15, the building's management association approved plans calling for the architectural icon to be razed and replaced with a new 14-story tower. A demolition is yet to be determined.
via j
ustin
tom warren visual journal #296





stills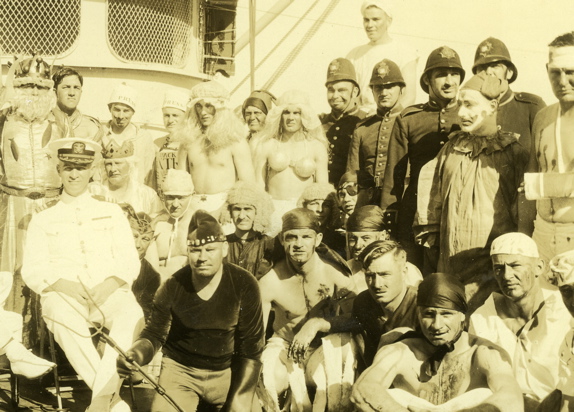 neptune crossing



camper van photos





The massive central door in the side of Noah's Ark was thrown open Saturday -- you could say it was the first time in 4,000 years -- drawing a crowd of curious pilgrims and townsfolk to behold the wonder.

Of course, it's only a replica of the biblical Ark, built by Dutch creationist Johan Huibers as a testament to his faith in the literal truth of the Bible.

Reckoning by the old biblical measurements, Johan's fully functional ark is 150 cubits long, 30 cubits high and 20 cubits wide. That's two-thirds the length of a football field and as high as a three-story house.
)))RIGHT!(((